January 13, 2018
By Brooke Axtell, Global Citizen, December 12, 2016
https://www.globalcitizen.org/en/content/my-name-is-brooke-axtell-and-i-was-trafficked-at-a/
This post is the first in a series called "Real Women Real Stories,"a social project designed to promote awareness of the often unseen hardships women face in different professions and places around the world.
The project highlights women who fight their battles and are persistent on achieving what they have set out for.
At the 2015 Grammy Awards, Brooke collaborated with pop singer Katy Perry and President Obama to address the issue of gender violence.
After the President highlighted the White House "It's On Us" campaign, she was invited to speak.
Brooke encouraged those struggling with the pain of abuse to reach out for help. But what she didn't share that night was how her history of early sexual assault and child sex trafficking prepared her to accept partner violence as an adult.
****
Below, Brooke shares her personal story of overcoming domestic violence and how she found healing.
"Those who overcome violence and trauma of all kinds are alchemists. We transform pain into power, transmute suffering into wisdom. We take the raw materials of what we are given and we become the artists of our own lives.
"I am so grateful that I have the life that I have now, that I chose to endure, that I chose to embrace my voice and speak my truth when it was most difficult. I am grateful that young women allow me to be a part of their lives and allow me to remind them that there is hope on the other side."
Like many survivors of domestic violence, my abuse started long before I met my then-boyfriend. Sexual exploitation trained me to believe I was unworthy of the love I so desperately craved.
I was 7 years old when I was trafficked for sex.
My favorite color was pink and I loved to dance. My room was filled with books, dolls and art. I read for hours on my white chair surrounded by stuffed animals, listening to my white music box with the delicate roses and gold edges.
When I took baths, I would rest on my back and sing my first song, "Flying wings, angel sing, strawberry dreams." Over and over I would sing the same chorus, moving my arms like an angel. Hanging from the bathroom wall was a framed scripture from the book of I Samuel. It is known as Hannah's Prayer, but in this version, my name replaced the son she prays for. The calligraphy read, "I have prayed for this child, Brooke, and the Lord has granted me what I have asked of him, so now I give her to the Lord for her whole life she will be given over to him."
My mom taught me God is love. But she was in the hospital and I feared she would never return. My dad traveled for work to take care of our family, so I also had a nanny.
My nanny talked about God, too. He said it was God's will for him to punish me for my sins. What punishment did I deserve? He did not say the word and I did not have language for what was happening. I could not tell anyone what his deity demanded on my white iron bed with the pink sheets.
He called me a "worthless whore" and said I made him do this to me. When he raped me, repeating the Lord's prayer, I flew outside my body. Sometimes his voice still echoes within me, "Deliver us from evil. Deliver us from evil." A part of me split off to survive, to guard the truth, to carry the unbearable weight of this. I multiplied and disappeared.
The first rape was my initiation, my rite of passage into his underworld. A place filled with secrets and shadows, people with dead eyes.
From that initial violation, he secretly took me to houses, hotels, and parties to sell me to men for sex. I was forced into pornography with adults and other children. I was caged and taunted like a trapped animal.
When they filmed me I flew outside my body to take refuge in the beautiful worlds I created: one with a white horse, one where I danced with the angels. Each time they invaded me, I soared above them. I was passed from man to man, hand to hand, like a doll. My soul traveled and retreated, crossed oceans, centuries. I lived a thousand lives in a single night.
This rhythm continued. During the day, I attended school. At night, I belonged to him — and whoever was interested in buying me.
The buyers were always wealthy white men who were insatiable in their appetite to inflict pain. I numbed myself, circling my life as if it belonged to someone else. I became a spectator of the abuse. This is happening to some other little girl, the evil one, who needed to be punished, I told myself. I created a wall, so I could live on the light side, be the good one and continue without pain.
Finally, my mom came home from the hospital in a wheelchair. I was too terrified and ashamed to reveal the abuse, but she sensed something was wrong. She listened to her intuition and fired my nanny.
The exploitation ended suddenly, but my shame did not. No matter how much I accomplished in life, I was still haunted by his lie about me, "Worthless, worthless, worthless."
I lived for many years concealing the secret of my trauma. What I witnessed felt unspeakable.
Faced with an abusive boyfriend as an adult, I sought out help from a brilliant counselor specializing in sexual violence and resolving developmental trauma. It was there, with her, that I finally felt safe enough to admit what had happened to me — beyond the domestic abuse— and find my healing path.
Eventually, through therapy, an inspiring community of other survivors, and my own creative expression through poetry and music, I found my way back to my original worth. But my recovery has also given me a greater understanding of sex trafficking and how it's perpetuated.
We live in a culture where women and girls are reduced to sexual commodities, where sexual and domestic violence are not aberrations. For many of us, they are rites of passage, the training ground for internalizing our own oppression.
Child sex trafficking is part of this continuum of violence. It is rape for profit. The appearance of consent is merely a performance the child must enact to survive. Even if a child is actively trading sex for money, food or shelter to survive, this still qualifies as statutory rape. There is no such thing as a child sex worker or child prostitute. There is only child rape.
It is easy to blame those who profit from the exploitation of children — as well we should. But they are not the whole problem. In a country where one out of six American women are survivors of sexual assault and one out of four women are survivors of domestic violence, traffickers are simply monetizing a culture that normalizes violence against women and girls at epidemic rates. This brutal reality along with the pervasive cult of victim-blaming has created the perfect marketplace for the buying and selling of children.
In my work as an advocate, I've learned that facing the truth is the beginning of freedom. To be free, we have to bring everything into the light, so our shame and our secrets no longer have power over us. As survivors, we may never see our perpetrators held accountable for their crimes, but we are creating our own justice. Our justice is to overcome, to know our worth, to rise up as leaders, transforming pain into the power of compassion.
---
#DearDaddy
CARE Norway, Published on Dec 4, 2015
1 in 3 women worldwide will experience physical or sexual violence in their lifetime, usually from a male partner (WHO).
www.kjaerepappa.no,  #DearDaddy
---
http://www.yesmagazine.org/people-power/yes-times-up-but-we-also-must-healmetoo
Within two weeks, 94 percent of women survivors will experience PTSD. #HealMeToo wants to give them a place to share and recover.
---
January 9, 2018
Building Nova Earth:
Gratitude, Joy and Charity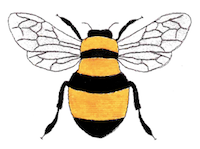 In the higher realms there is no hierarchy as St. Francis, channeled by Linda Dillon, reminds us:
"As you often hear us say on this side, there is no hierarchy – and there is no hierarchy in form either.
"Just as the animal kingdom has attended to each of you, fed you, physically, emotionally, spiritually, so it is your responsibility as humans to do the same for them… and the flowers and the trees and the mountains and the stones – and each other." (1)
In the Eternal flow, the Love, we naturally take care of each other.
There is no such thing as lack of self-worth, lack of self-love, or not being attended to.
Everyone and everything is worthy.
By extending gratitude to self and others,
we expand our self-worth and self-Love.
---
January 6, 2018
Building Nova Earth:
The Universal Law of Sacred Purpose
and Global Shifts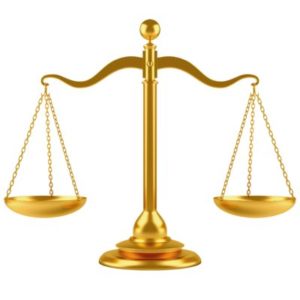 Universal Law is a creation of the Mother to help us align with the Divine Mind, Heart, and Will — how things work in the higher realms — the knowing of a higher level of ethics and lovingkindness.
When we align with our sacred purpose, we align with the Eternal flow in the balance of joy, peace, Love, the higher vibrations and frequencies of sheer energy.
Our Planetary Logos and Keeper of Universal Law, Sanat Kumara, through Linda Dillon, channel for the Council of Love, tells us:
"Do not limit yourself and this purpose. This sacred mission is the core of Who You Are and who you have always been, so enjoy it.
"Enjoy this information and this knowing, and allow, and if it's a term such as pathfinder or healer or artist or communicator, ask for expansion of that knowing." (1)
We are witnessing a global shift to right alignment with the Love.
In the discovery of collective sacred purpose — our joyful and peaceful collective Ascension — we are embracing higher ways of being and assisting the Mother in the restoration of Her Plan of Love, the rebirth of humanity in Divine Alignment.
****
The teachings of the Council of Love tell us all energy that emerges from the Heart of One has sacred purpose, expression and direction — every atom, every subatomic particle — everything throughout the Universe has sacred purpose.
As we move into the higher realms of consciousness, we are coming to understand heart consciousness, heart knowing, Divine Sacred Purpose.
When we invoke the Universal Law of Sacred Purpose, we are asking for clarity of our purpose, clarity of our expression in this lifetime, for alignment with the Love.
When we are in alignment with our sacred purpose, the feeling is of being in the flow, in harmonious Divine Creation, in joy.
An Invocation
for the Universal Law of Sacred Purpose
I invoke Sanat Kumara, Planetary Logos,
and the Universal Law of Sacred Purpose
for clarity of sacred mission and purpose. 
****
Often we find obstacles along our journey that help us release everything within our being that is not of love, such as all gender inequality within and without.
These obstacles are gifts, keys, to help us become consciously aware of the blockages, the entrenched beliefs not of love, and our sorrows and fears, so we may move into the flow truly knowing Divine Sacred Purpose.
We can feel — our ego can feel — afraid, but when we reassure, Love and appreciate our ego, mental and emotional bodies, we begin to operate in the higher vibrations and frequencies, and the bringing of our ego into balance occurs, so we can be the embodiment of our sacred purpose.
Feeling and letting go the old ways of doubt, judgement, anxiety, worry, anger, fear, limitation, with trust and forgiveness — understanding the false grids or entrenched old beliefs, and our core issues or mental emotional constructs not of love — moves us into the flow of our Divine sacred purpose and into the energy of peace, Love, and joy.
The Universal Law of Sacred Purpose helps us to discover, to know the essence, the uniqueness of who we have chosen to be, our mission, our purpose, our plan within the Mother's Divine Plan.
Below are 3 posts — Thank you, Janine — celebrating shifts to right alignment, gender equality and healing.
---
Ottawa women raising funds to help growing humanitarian crisis in Yemen
How Chickens and Goats Caused Likelihood of Child Marriage to Plummet by 90%
---
Building Nova Earth 12-09-17: Gender Equality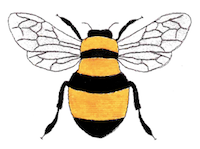 Michelle Obama, Meghan Markle, Prince Harry, Akshay Kumar, Arunachalam Muruganantham, and Pravin Nikam — what do they all have in common?
The articles below show their passion for gender equality, for the rights of girls and women. Four of them are men.
Maybe you've never heard of Akshay Kumar, Arunachalam Muruganantham, and Pravin Nikam?
Aksay is one of the biggest names in Bollywood, set to star in a movie about the sanitary product invention of Arunachalam.
Pravin is known as the "Period Man of Pune." He likes to wander the countryside raising awareness and as he says, "Talk about periods everyday."
With the Mother gifting us Her Clarity, Purity, Grace, Wonder and Awe, we are witnessing Nova Earth coming into being before our eyes. . .
Trusting in Her Divine Plan and honouring the guidance and sacred purpose of every individual on Gaia, gender inequality will become a distant memory.



With Love and care for self and others in our communities, and the simplicity and beauty of inner and outer action steps, we are Nova Being creating our Nova Earth.
---
Canada's 1st Inuk Heart Surgeon Hopes More Inuit Kids Will Pursue Their Passions
Sister Writes Empowers Struggling Women To Turn The Page
---
Bullying, Suicide, Death in the Indigenous Community,
and Profound Advice from a Refugee
---
---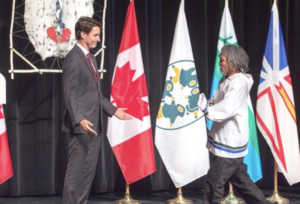 November 24, 2017 the Prime Minister of Canada made an overdue sincere apology to the Indigenous peoples who attended residential schools in Newfoundland and Labrador, 1949 to 1979.
An elated yet sorrowful, Tony Obed, who accepted the apology on behalf of his people said:
"Today is happy but it's sad. I'm in awe that I'm here right now on this stage. This is real.
"This is really happening after 10 years, fighting, going to court, testifying," and a long life of pain. Read more. . .
---
The Secret Path is a remembrance of the overlooked national disgrace of the residential schools in Canada put together by frontman, Gord Downie, of the band The Tragically Hip, with the blessings of the Wenjack family, the sisters of the young boy, Chanie, who this story is about.
Movie length is approximately 60 minutes, with a panel discussion at 59:45, contemplating the road to reconciliation.
One of Chanie's sisters, Pearl Wenjack: "I think my greatest hope is that the rest of the world see what went on in Canada (at the residential schools) but to not stop there, to continually heal that what ever happened — continually heal — and to do everywhere, everything, that you can to bring that about."
---
(Gratitude, The Ocean Cleanup Project, the Universal Law of Intent)
Soup Restaurant Teams With Family Farm to Serve Farm-to-table Freshness
(Yahweh, the Opioid Epidemic, Julia Rucklidge & the Role of Nutrition, Gaia, Sacred Purpose)
(Peace, Angelina Jolie & the UN, the Opioid Crisis, Letting Go: Trust+Forgiveness=the Love)
Good design is about clean air and water, not a Louis Vuitton bag, says Daan Roosegaarde
This $40,000 super-skinny home can fit inside a parking space
Living Light is an off-grid lamp powered by photosynthesis
(Global Citizen, Robotic Furniture, Tetris Table, London Car-less Street, Uber Flying Taxi)
30 Days of Hygge: the Ultimate Mindfulness Practice
The 'Pangolin Men' Are Protecting The World's Most Trafficked Mammal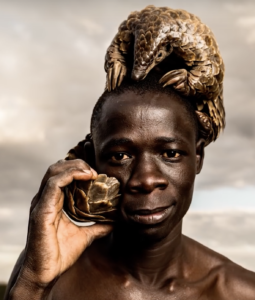 A $20 billion startup that rents office space to millennials is opening a grade school inside its offices 
BIG design kindergarten in New York City for WeWork
A large part of London's busiest shopping street may soon ban cars
Penda proposes "radical future-living concept" with recyclable modular dwellings
Uber signs contract with Nasa to develop flying taxi software
Tetris Table by People's Industrial Design Office slots together in different formations
A new Jeff Bezos-backed warehouse farm will grow enough produce to feed over 180,000 people per year
12 photos of prisons from around the world that defy American stereotypes of 'hard time'
How Inmates, Scientists, and Government Workers Are Teaming Up to Save a Butterfly
The Woman Aiming to Get 50 Million Americans Into the Worker-Owner Economy
Collective Evolution: AMAZING 5 Day Challenge
Jenny Bowen: Angel Mother for Orphans in China
Tim Brod: Highland Honey's King of the Bees
Tesla Restores Power to Puerto Rican Children's Hospital — And That's Not All
Hong Kong: End ivory, not elephants!
Megumi Saruhashi: Music Soul Studio
Corey Feldman: Making a Movie About Child Abuse in Hollywood
Netherlands to Build Roads With Recycled Plastic From the Ocean
Ex-Addicts Assisting Homeless Clean-up
5-Year-old Empties Piggy Bank to Buy Milk For Classmate – and Raises Money to Buy Hundreds More
Teen Prodigies Create App That Could End School Lunch Hunger
John Legend Puts Thousands Towards Seattle School Lunch Debt
Homelessness Statistics and Solutions
2 BC seniors live in a van and struggle to make ends meet
John Volken Therapeutic Communities, in Canada and the US, help addicts bring their lives to balance and purpose with connection and support.
Their comprehensive 2 year program focusses on humility, work, learning, service, self-sufficiency, responsibility, forgiveness, and accountability. Read more. . .
Can gardening transform convicted killers and carjackers? Prison officials get behind the bloom.
Eight designs that aim to alleviate the ongoing refugee crisis
Elon Musk's car tunnel gets an elevator next week  He started digging in the SpaceX parking lot.
Celebrities Pick Up Where Political Leaders Drop the Ball — a Song for Puerto Rico
Prosperity, an amazing movie!
Conscious Business: Studio Movie Grill, TerraCycle, GameChangers, Agricultural Capital Management, New Resource Bank
Designs in EDIT's Prosperity for All Exhibition tackle "world's greatest problems"
This 14-year-old's School Project Sparked a Mission to Feed America's Hungry
Rev. Dennis Shipman: Operation Safe Water Ghana
Marianne Williamson on Unity: Moving from Vision to Action
Riane Eisler: The Center for Partnership, Strong Kindness
WeAgree.life — 7.7 Billion People Agreeing to Achieve Humanity's Peace
10 Minutes Meditation in Heart of New York City
Sanat Kumara: Project Kindness
11 Ways to Raise Kinder Humans
Peter Russell: How One Simple Thing Can Change the World — A Physicist's Message for Humanity — author of the bestselling book, The Global Brain, From Science to God, a revolutionary futurist, he bridges science and spirituality with his potent ability to distill the spiritual significance of our current times.
"We are all the same kind, and kindness is recognizing this…We could completely change the world by doing this one thing, by simply being kind in our relationships."