Not too long ago, Adam lost his best friend to addiction. He wants to do everything he can to help others and has educated himself on how best to help a loved one struggling with addiction.
In the post below he presents tips and advice based on what he's learned. Please help us spread this important message. Thank you, Adam.
August 1st, 2018, by Adam Cook
A Beginner's Guide to
Overcoming Substance Abuse
Substance abuse and addiction affect millions of people over the course of their lifetimes. Many can overcome these issues by practicing healthy habits, reaching out to friends and family, or simply avoiding temptation. Others may have to seek professional help or inpatient treatment. The following article outlines some beginner tips and strategies for overcoming substance abuse.
Avoid Temptation
The most obvious answer to substance abuse may be to simply avoid the problematic substances. Removing yourself from people and situations associated with substance use will support your recovery. Depending on the nature of your addiction and the situations which trigger use, you may want to spend less time with friends who use, avoid bars and clubs where alcohol is served, and carefully consider the use of addictive prescription drugs. Supportive, substance-free communities such as sober living homes might also be an option to consider. A sober living environment with like-minded individuals who are also on the journey to recovery may help provide the structure needed to maintain sobriety.
---
How to Talk to Your Kids About Fentanyl
Start with these three messages. Then focus on the delivery.
By Lesley Young, March 29th, 2018
https://www.folio.ca/how-to-talk-to-your-kids-about-fentanyl
There's no magic pill for talking to your kids about drugs—a conversation that is more important than ever given all kinds of street drugs are being laced with fentanyl, a new deadly entry to the market.
"Sometimes parents don't talk to their kids about drugs because they believe they've taught them to make good choices. For other parents, there's ignorance about the risk, especially when it comes to fentanyl," said Troy Janzen, an educational psychologist at UAlberta. "They don't know the opioid is everywhere, and that the amount of two grains of sand can kill you."
Of the 343 people who died from fentanyl overdoses in Alberta in 2016, roughly 10 per cent were under the age of 19. The overall number of overdose deaths in all categories is likely higher but currently unknown due to data backlogs, said Elaine Hyshka, an assistant professor and addiction specialist with UAlberta's School of Public Health.
She said talking to your kids about drug use, and establishing strong bonds with them, are an important determinant in whether the children will ultimately engage in risky behaviours like drug use.
---
March 25, 2018
#MeToo and Time's Up Founders
Explain the Difference Between
the 2 Movements — And How They're Alike
By Alix Landgone, Updated March 22, 2018, Originally published March 8, 2018
http://time.com/5189945/whats-the-difference-between-the-metoo-and-times-up-movements/
Thursday, March 8 is International Women's Day, but 2017 and 2018 could each arguably be called the year of women.
The groundbreaking anti-sexual assault and women's empowerment movements #MeToo and Time's Up upended the public conversation about women's issues around the world, and elevated the global consciousness surrounding the obstacles women encounter in their daily lives, both personal and professional.
The #MeToo movement has become a worldwide phenomenon, searched for on Google in 196 countries in the past year. The culture shift has been palpable — for the first time ever, the world has been put on notice that these once-fledgling women's movements were not to be ignored. And people started to listen.
---
March 7, 2018
Eve Ensler: One Billion Rising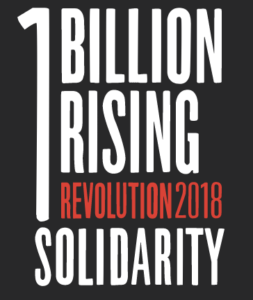 March 7, 2018, One Billion Rising
The Vagina Monologues, a play written in 1995 by activist Eve Ensler opened up something we had never seen before, a very public conversation about women's sexuality and strength, but also of violence, abuse and rape.
Now performed around the world after first running Off-Broadway for 5 years, then touring the US, it has been translated into more than 45 languages.
What Eve found astonishing, was that women lined up after the shows to share their stories of maltreatment, pain and shame.
No stranger to this herself:
"Ensler suffered violence as a girl growing up in Scarsdale, New York. Behind the white-picket-fence façade of her upper-middle class home, her alcoholic father abused her." (1)
With the success of The Vagina Monologues she felt she had to do something.
Ensler saw the play as a way to champion change so she, along with a group of women sharing the same interest, created V-Day, a global movement to stop violence against women and girls.
The Vagina Monologues to this day is a undertaking to end patriarchal control, the suppression of the feminine.
---
March 6, 2018
Anneke Lucas:
Liberation Prison Yoga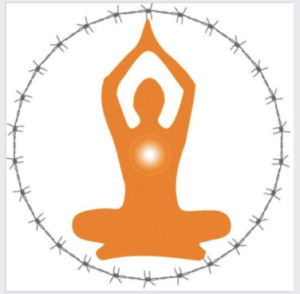 The Mission of Liberation Prison Yoga:
Liberation Prison Yoga is a 501(c)3 non-profit organization with a mission to serve prisons and jails, bringing trauma-conscious yoga programs to incarcerated women, men, LGBTQ, youth, staff, and those whose lives are affected by incarceration; to train yoga instructors to work inside the prison system; and to educate the public about trauma-conscious yoga.
Founder and Executive Director Anneke Lucas started creating programs in different facilities in 2011, bringing along yoga teachers, social workers and psychologists, training them to apply the specific trauma conscious approach our teachers share in the prison and jail settings.
Each class comprises of yoga and meditation. Liberation Prison Yoga programs may also include discussion, free-flow writing or other healing modalities.
The effectiveness of yoga and mindfulness practices have been amply proven, but few studies have been done inside the prisons.
Currently, Liberation Prison Yoga, together with the NYC Department of Corrections and the NYC Health & Hospitals Corporation, is conducting a study to measure the effectiveness of the Liberation Prison Yoga programs conducted at Rikers Island, New York.
Let's be the quiet revolution – moving towards integration
instead of isolation, healing instead of punishment,
and peace amid unrest – inside ourselves,
and inside the prisons.
Anneke Lucas
---
March 1, 2018
Facts About Incest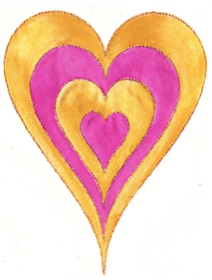 Karen Langlotz is right. There is very little information about incest.
The post below, from back in January 2013, has some eye-opening facts about incest we should all know.
David McNew: "Child sexual abuse impacts more Americans annually than cancer, AIDS, gun violence, LGBT inequality, and the mortgage crisis combined.
"One in three-to-four girls, and one in five-to-seven boys are sexually abused before they turn 18, an overwhelming incidence which happens within the family."
David encourages us to:
"Please reread the statistics in this post, share them with people you know, and realize that each and every one of us needs to pressure the government, schools, and other systems to prioritize this issue.
"Incest is the single biggest commonality between drug and alcohol addiction (the opioid crisis), mental illness, teenage and adult prostitution, criminal activity, and eating disorders."
---
America Has an Incest Problem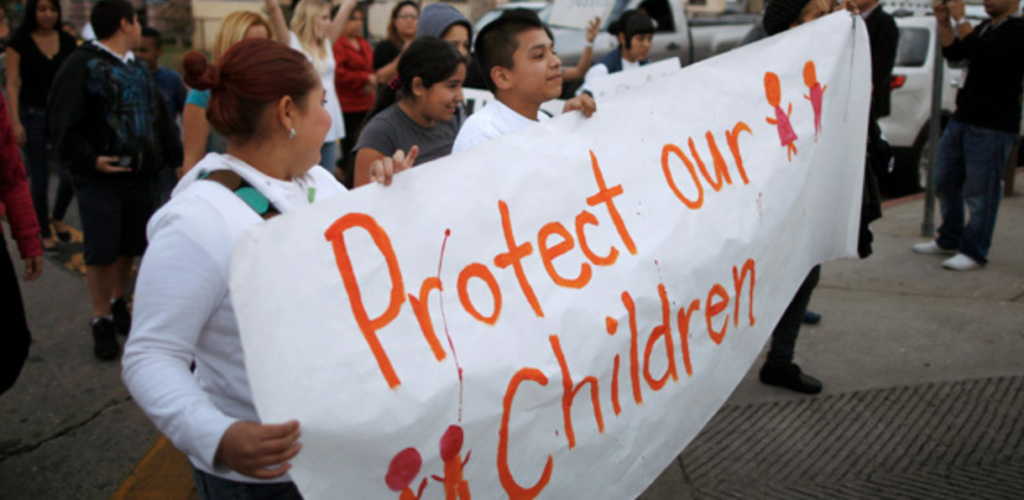 People are rightly horrified by abuse scandals at Penn State and in the Catholic church. But what about children who are molested by their own family members?
By David McNew, Reuters, January 24, 2013
https://www.theatlantic.com/national/archive/2013/01/america-has-an-incest-problem/272459/
Last year offered plenty of moments to have a sustained national conversation about child sexual abuse: the Jerry Sandusky verdict, the BBC's Jimmy Savile, Horace Mann's faculty members, and a slew of slightly less publicized incidents. President Obama missed the opportunity to put this issue on his second-term agenda in his inaugural speech.
Child sexual abuse impacts more Americans annually than cancer, AIDS, gun violence, LGBT inequality, and the mortgage crisis combined—subjects that Obama did cover.
Had he mentioned this issue, he would have been the first president to acknowledge the abuse that occurs in the institution that predates all others: the family. Incest was the first form of institutional abuse, and it remains by far the most widespread.
Here are some statistics that should be familiar to us all, but aren't, either because they're too mind-boggling to be absorbed easily, or because they're not publicized enough. One in three-to-four girls, and one in five-to-seven boys are sexually abused before they turn 18, an overwhelming incidence of which happens within the family. These statistics are well known among industry professionals, who are often quick to add, "and this is a notoriously underreported crime."
Incest is a subject that makes people recoil.
---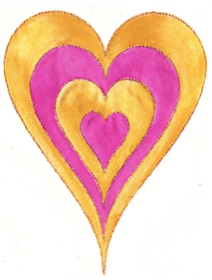 ---
February 27, 2018
Karen Langlotz: Incest Education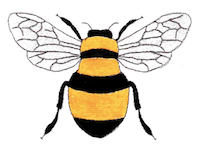 Incest is insidious and pervasive.
It doesn't receive the attention or the air time, that goes into campaigns to stop unhealthy behaviour, such as smoking.
There's no groundswell to educate and prevent or stop incest.
Incest happens all the time, every day, creating harm and extreme damage to the family as well as the community.
I know of no campaign to stop incest, to educate children on what actions to take if it happens, or to report it safely.
That "stranger danger" is BS when it comes to incest, to being violated by those who are supposed to protect and love.
Incest's never ending harm needs to be hammered home.
Some of us recover, but we remember, and are affected for life. Incest's damage can be crippling when trying to recover.
---
January 13, 2018
My Name Is Brooke Axtell
and I Was Sex Trafficked at Age 7 – in the US
By Brooke Axtell, Global Citizen, December 12, 2016
https://www.globalcitizen.org/en/content/my-name-is-brooke-axtell-and-i-was-trafficked-at-a/
This post is the first in a series called "Real Women Real Stories,"a social project designed to promote awareness of the often unseen hardships women face in different professions and places around the world.
The project highlights women who fight their battles and are persistent on achieving what they have set out for.
At the 2015 Grammy Awards, Brooke collaborated with pop singer Katy Perry and President Obama to address the issue of gender violence.
After the President highlighted the White House "It's On Us" campaign, she was invited to speak.
Brooke encouraged those struggling with the pain of abuse to reach out for help. But what she didn't share that night was how her history of early sexual assault and child sex trafficking prepared her to accept partner violence as an adult.
---
#DearDaddy
CARE Norway, Published on Dec 4, 2015
1 in 3 women worldwide will experience physical or sexual violence in their lifetime, usually from a male partner (WHO).
www.kjaerepappa.no,  #DearDaddy
---
http://www.yesmagazine.org/people-power/yes-times-up-but-we-also-must-healmetoo
Within two weeks, 94 percent of women survivors will experience PTSD. #HealMeToo wants to give them a place to share and recover.
---
January 9, 2018
Building Nova Earth:
Gratitude, Joy and Charity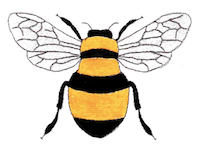 In the higher realms there is no hierarchy as St. Francis, channeled by Linda Dillon, reminds us:
"As you often hear us say on this side, there is no hierarchy – and there is no hierarchy in form either.
"Just as the animal kingdom has attended to each of you, fed you, physically, emotionally, spiritually, so it is your responsibility as humans to do the same for them… and the flowers and the trees and the mountains and the stones – and each other." (1)
In the Eternal flow, the Love, we naturally take care of each other.
There is no such thing as lack of self-worth, lack of self-love, or not being attended to.
Everyone and everything is worthy.
By extending gratitude to self and others,
we expand our self-worth and self-Love.
---
January 6, 2018
Building Nova Earth:
The Universal Law of Sacred Purpose
and Global Shifts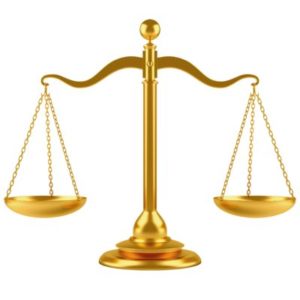 Universal Law is a creation of the Mother to help us align with the Divine Mind, Heart, and Will — how things work in the higher realms — the knowing of a higher level of ethics and lovingkindness.
When we align with our sacred purpose, we align with the Eternal flow in the balance of joy, peace, Love, the higher vibrations and frequencies of sheer energy.
Our Planetary Logos and Keeper of Universal Law, Sanat Kumara, through Linda Dillon, channel for the Council of Love, tells us:
"Do not limit yourself and this purpose. This sacred mission is the core of Who You Are and who you have always been, so enjoy it.
"Enjoy this information and this knowing, and allow, and if it's a term such as pathfinder or healer or artist or communicator, ask for expansion of that knowing." (1)
We are witnessing a global shift to right alignment with the Love.
In the discovery of collective sacred purpose — our joyful and peaceful collective Ascension — we are embracing higher ways of being and assisting the Mother in the restoration of Her Plan of Love, the rebirth of humanity in Divine Alignment.
****
The teachings of the Council of Love tell us all energy that emerges from the Heart of One has sacred purpose, expression and direction — every atom, every subatomic particle — everything throughout the Universe has sacred purpose.
As we move into the higher realms of consciousness, we are coming to understand heart consciousness, heart knowing, Divine Sacred Purpose.
When we invoke the Universal Law of Sacred Purpose, we are asking for clarity of our purpose, clarity of our expression in this lifetime, for alignment with the Love.
When we are in alignment with our sacred purpose, the feeling is of being in the flow, in harmonious Divine Creation, in joy.
An Invocation
for the Universal Law of Sacred Purpose
I invoke Sanat Kumara, Planetary Logos,
and the Universal Law of Sacred Purpose
for clarity of sacred mission and purpose. 
****
Often we find obstacles along our journey that help us release everything within our being that is not of love, such as all gender inequality within and without.
These obstacles are gifts, keys, to help us become consciously aware of the blockages, the entrenched beliefs not of love, and our sorrows and fears, so we may move into the flow truly knowing Divine Sacred Purpose.
We can feel — our ego can feel — afraid, but when we reassure, Love and appreciate our ego, mental and emotional bodies, we begin to operate in the higher vibrations and frequencies, and the bringing of our ego into balance occurs, so we can be the embodiment of our sacred purpose.
Feeling and letting go the old ways of doubt, judgement, anxiety, worry, anger, fear, limitation, with trust and forgiveness — understanding the false grids or entrenched old beliefs, and our core issues or mental emotional constructs not of love — moves us into the flow of our Divine sacred purpose and into the energy of peace, Love, and joy.
The Universal Law of Sacred Purpose helps us to discover, to know the essence, the uniqueness of who we have chosen to be, our mission, our purpose, our plan within the Mother's Divine Plan.
Below are 3 posts — Thank you, Janine — celebrating shifts to right alignment, gender equality and healing.
---
Ottawa women raising funds to help growing humanitarian crisis in Yemen
How Chickens and Goats Caused Likelihood of Child Marriage to Plummet by 90%
---
Building Nova Earth 12-09-17: Gender Equality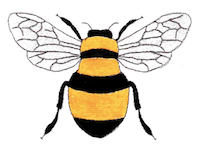 Michelle Obama, Meghan Markle, Prince Harry, Akshay Kumar, Arunachalam Muruganantham, and Pravin Nikam — what do they all have in common?
The articles below show their passion for gender equality, for the rights of girls and women. Four of them are men.
Maybe you've never heard of Akshay Kumar, Arunachalam Muruganantham, and Pravin Nikam?
Aksay is one of the biggest names in Bollywood, set to star in a movie about the sanitary product invention of Arunachalam.
Pravin is known as the "Period Man of Pune." He likes to wander the countryside raising awareness and as he says, "Talk about periods everyday."
With the Mother gifting us Her Clarity, Purity, Grace, Wonder and Awe, we are witnessing Nova Earth coming into being before our eyes. . .
Trusting in Her Divine Plan and honouring the guidance and sacred purpose of every individual on Gaia, gender inequality will become a distant memory.


With Love and care for self and others in our communities, and the simplicity and beauty of inner and outer action steps, we are Nova Being creating our Nova Earth.
---
Canada's 1st Inuk Heart Surgeon Hopes More Inuit Kids Will Pursue Their Passions
Sister Writes Empowers Struggling Women To Turn The Page
---
Bullying, Suicide, Death in the Indigenous Community,
and Profound Advice from a Refugee
---
---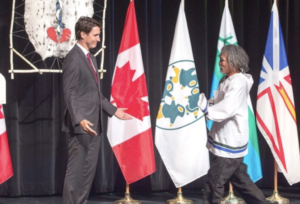 November 24, 2017 the Prime Minister of Canada made an overdue sincere apology to the Indigenous peoples who attended residential schools in Newfoundland and Labrador, 1949 to 1979.
An elated yet sorrowful, Tony Obed, who accepted the apology on behalf of his people said:
"Today is happy but it's sad. I'm in awe that I'm here right now on this stage. This is real.
"This is really happening after 10 years, fighting, going to court, testifying," and a long life of pain. Read more. . .
---
The Secret Path is a remembrance of the overlooked national disgrace of the residential schools in Canada put together by frontman, Gord Downie, of the band The Tragically Hip, with the blessings of the Wenjack family, the sisters of the young boy, Chanie, who this story is about.
Movie length is approximately 60 minutes, with a panel discussion at 59:45, contemplating the road to reconciliation.
One of Chanie's sisters, Pearl Wenjack: "I think my greatest hope is that the rest of the world see what went on in Canada (at the residential schools) but to not stop there, to continually heal that what ever happened — continually heal — and to do everywhere, everything, that you can to bring that about."
---
(Gratitude, The Ocean Cleanup Project, the Universal Law of Intent)
Soup Restaurant Teams With Family Farm to Serve Farm-to-table Freshness
(Yahweh, the Opioid Epidemic, Julia Rucklidge & the Role of Nutrition, Gaia, Sacred Purpose)
(Peace, Angelina Jolie & the UN, the Opioid Crisis, Letting Go: Trust+Forgiveness=the Love)
Good design is about clean air and water, not a Louis Vuitton bag, says Daan Roosegaarde
This $40,000 super-skinny home can fit inside a parking space
Living Light is an off-grid lamp powered by photosynthesis
(Global Citizen, Robotic Furniture, Tetris Table, London Car-less Street, Uber Flying Taxi)
30 Days of Hygge: the Ultimate Mindfulness Practice
The 'Pangolin Men' Are Protecting The World's Most Trafficked Mammal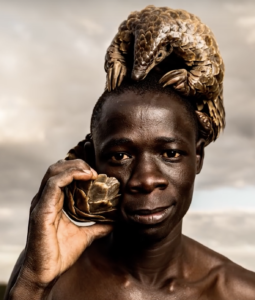 A $20 billion startup that rents office space to millennials is opening a grade school inside its offices 
BIG design kindergarten in New York City for WeWork
A large part of London's busiest shopping street may soon ban cars
Penda proposes "radical future-living concept" with recyclable modular dwellings
Uber signs contract with Nasa to develop flying taxi software
Tetris Table by People's Industrial Design Office slots together in different formations
A new Jeff Bezos-backed warehouse farm will grow enough produce to feed over 180,000 people per year
12 photos of prisons from around the world that defy American stereotypes of 'hard time'
How Inmates, Scientists, and Government Workers Are Teaming Up to Save a Butterfly
The Woman Aiming to Get 50 Million Americans Into the Worker-Owner Economy
Collective Evolution: AMAZING 5 Day Challenge
Jenny Bowen: Angel Mother for Orphans in China
Tim Brod: Highland Honey's King of the Bees
Tesla Restores Power to Puerto Rican Children's Hospital — And That's Not All
Hong Kong: End ivory, not elephants!
Megumi Saruhashi: Music Soul Studio
Corey Feldman: Making a Movie About Child Abuse in Hollywood
Netherlands to Build Roads With Recycled Plastic From the Ocean
Ex-Addicts Assisting Homeless Clean-up
5-Year-old Empties Piggy Bank to Buy Milk For Classmate – and Raises Money to Buy Hundreds More
Teen Prodigies Create App That Could End School Lunch Hunger
John Legend Puts Thousands Towards Seattle School Lunch Debt
Homelessness Statistics and Solutions
2 BC seniors live in a van and struggle to make ends meet
John Volken Therapeutic Communities, in Canada and the US, help addicts bring their lives to balance and purpose with connection and support.
Their comprehensive 2 year program focusses on humility, work, learning, service, self-sufficiency, responsibility, forgiveness, and accountability. Read more. . .
Can gardening transform convicted killers and carjackers? Prison officials get behind the bloom.
Eight designs that aim to alleviate the ongoing refugee crisis
Elon Musk's car tunnel gets an elevator next week  He started digging in the SpaceX parking lot.
Celebrities Pick Up Where Political Leaders Drop the Ball — a Song for Puerto Rico
Prosperity, an amazing movie!
Conscious Business: Studio Movie Grill, TerraCycle, GameChangers, Agricultural Capital Management, New Resource Bank
Designs in EDIT's Prosperity for All Exhibition tackle "world's greatest problems"
This 14-year-old's School Project Sparked a Mission to Feed America's Hungry
Rev. Dennis Shipman: Operation Safe Water Ghana
Marianne Williamson on Unity: Moving from Vision to Action
Riane Eisler: The Center for Partnership, Strong Kindness
WeAgree.life — 7.7 Billion People Agreeing to Achieve Humanity's Peace
10 Minutes Meditation in Heart of New York City
Sanat Kumara: Project Kindness
11 Ways to Raise Kinder Humans
Peter Russell: How One Simple Thing Can Change the World — A Physicist's Message for Humanity — author of the bestselling book, The Global Brain, From Science to God, a revolutionary futurist, he bridges science and spirituality with his potent ability to distill the spiritual significance of our current times.
"We are all the same kind, and kindness is recognizing this…We could completely change the world by doing this one thing, by simply being kind in our relationships."