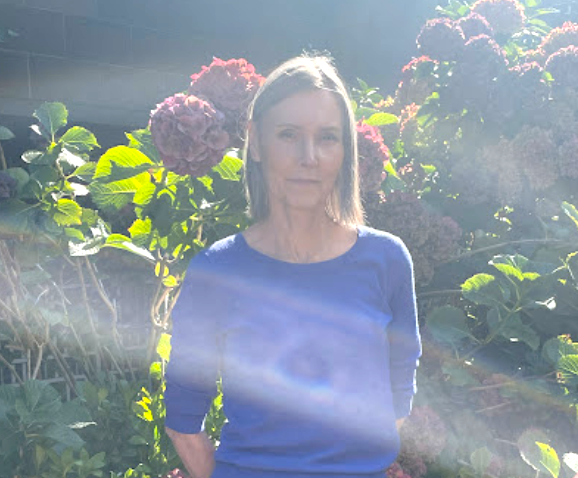 My name is Kathleen. I've been offering card readings for 5 years and studying how things work in the higher realms for 10 years.
I work with a deck I've created myself, Cards of Balance, and the Thoth and Psychic Tarot.
In every reading I use all 3 decks to give a clear picture.
I do not predict the future but I do help with clarity of the old belief systems, how to balance your self in very simple ways, and uncover sacred purpose.
I incorporate sound bowls and I Am understandings into my reading sessions.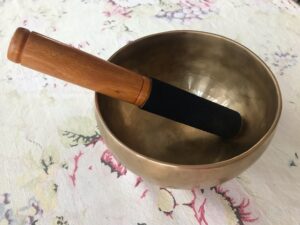 My rates are:
$65 for 30 minutes
$120 for 60 minutes
Email me to book an online reading on my Contact page (email form at bottom) or DM me on Instagram.

*
*
*
*
This is the deck I created: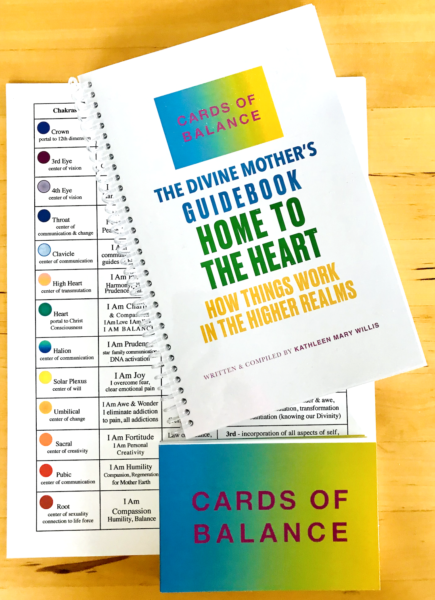 The Mother's Guidebook, How Things Work in Higher Realms, above,
has information I've been studying since 2013, simplified knowledge
about 13 Universal Laws, 13 Divine Qualities & 12 Dimensions
connected to a 13 Chakra System to help us create balance
within/without, in all realms of human existence.
It comes with a chart and deck of cards
in a drawstring bag, all tucked
into a handy tote bag.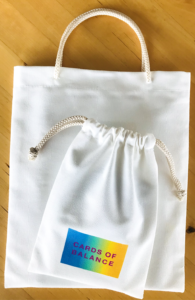 Handbook size: 6 x 8 inches
Deck size: 3 x 5 inches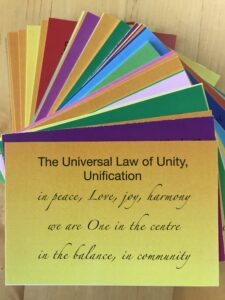 Cost is $65 CAD
Please email me here:
my Contact page to order.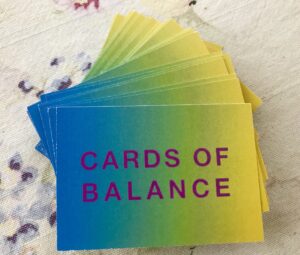 Cards of Balance: Awareness Sets Us Free,
Sanat Kumara and the Universal Law of Unification, Unity