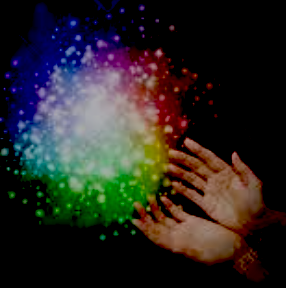 Archangel Jophiel through Linda Dillon, channel for the Council of Love on Heavenly Blessings Radio Show, April 2012:
Of course I have brought gifts! What kind of a guest would I be if I did not bring gifts?
You have a saying, a spiritual, religious saying on Earth, "Dust to dust, ashes to ashes."
It is to remember from whence you came, but so often it is within the framework of grief and sorrow, not a true understanding particularly in this time of spring, of the resurrection, of the rebirth, of the continuation.
I want to change that saying; I want to complete it for it has never been completed in human language.
It is "dust to dust, ashes to ashes, Love to Love."
It is out and then it would be back to dust. Love is simply particles, specks of energy, what you often see as light.
You all Love the orbs; you Love auras because you Love light.
All dust is is specks of light. The ashes are to remind you that you rise again from the ashes. It is the beginning not the end.
So the gift that I bring you humbly and for you to use is my dust, my cosmic dust.
It is not my essence, that will be for another visit. It is the cosmic dust and the particles of Love.
I am handing you a sack. It is a burlap sack and it is large because I want you to have adequate supplies for what lies ahead.
Open it my friends. Are you expecting a pile of dirt, of what you call dust bunnies or ashes? Open it and see.
As it floats into the air in front of your eyes, that your air is filled with particles of rainbows, of gold, of my amethyst and garnet, of Uriel's Silver, of pink, of magenta, the Mother's Blue, of Michael's Blue, every ray siroun, grayelsha, and colors you have never even witnessed on Earth.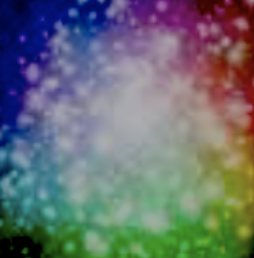 I give this to you.
These are the particles of creation and when you gather the creation codes as you are being encouraged to do, you are gathering these particles of my cosmic dust.
Play with it, play with it!
Do not take yourselves so seriously.
Inspiration, brilliant ideas, breakthroughs, emotional, mental, spiritual do not come from struggle, from striving.
Yes they come from consistency, but that is something entirely different, and:
they come with collective compassion;
collective compassion is a quality of the cosmos
that you are learning and anchoring at this time.
But let me get back to my dust. I am very fond of it and I think you will be too. You can use this and this sack, it is never going to be empty. It will replenish itself, I promise you, and so I want you to use this liberally, sprinkle it on your lawns, on your city streets.
Sprinkle it on your family, on your bed for sweet dreams.
Sprinkle it on your cereal so that you are eating creative inspiration, that you are inhaling creative inspiration, and inside the dust is my mighty strength.
I work throughout the cosmos — of course I am strong! — and I share this.
There is no shortage so I share it with you.
Put this dust everywhere because it is the Dust of Love and it is that simple; you can be your 'Johnny Appleseed'.
Spread it liberally, there will always be more, and when you are tired, and yes there will be times when you are tired, when you need to replenish, it is very important you not allow your wellspring to run dry.
Gather this sack and see it as a mighty anchor, as a rock that you can lean upon, that will cradle you and anchor you and connect you to Gaia and help you stay in your body as you expand your field to be that bright comet streaking across the sky, streaking into the 5th, 6th, 7th and onward.
****
Read more here:
https://goldenageofgaia.com/2012/04/08/heavenly-blessings-april-5-2012-with-archangel-jophiel/
****