Good design is about clean air and water, not a Louis Vuitton bag, says Daan Roosegaarde
This $40,000 super-skinny home can fit inside a parking space
Living Light is an off-grid lamp powered by photosynthesis
30 Days of Hygge: the Ultimate Mindfulness Practice
The 'Pangolin Men' Are Protecting The World's Most Trafficked Mammal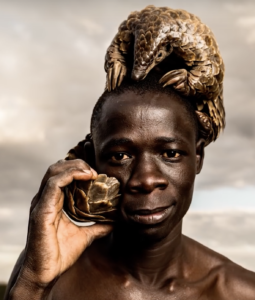 A $20 billion startup that rents office space to millennials is opening a grade school inside its offices 
BIG design kindergarten in New York City for WeWork
A large part of London's busiest shopping street may soon ban cars
Penda proposes "radical future-living concept" with recyclable modular dwellings
Uber signs contract with Nasa to develop flying taxi software
Tetris Table by People's Industrial Design Office slots together in different formations
A new Jeff Bezos-backed warehouse farm will grow enough produce to feed over 180,000 people per year
12 photos of prisons from around the world that defy American stereotypes of 'hard time'
How Inmates, Scientists, and Government Workers Are Teaming Up to Save a Butterfly
The Woman Aiming to Get 50 Million Americans Into the Worker-Owner Economy
Collective Evolution: AMAZING 5 Day Challenge
Jenny Bowen: Angel Mother for Orphans in China
Tim Brod: Highland Honey's King of the Bees
Tesla Restores Power to Puerto Rican Children's Hospital — And That's Not All
Hong Kong: End ivory, not elephants!
Megumi Saruhashi: Music Soul Studio
Corey Feldman: Making a Movie About Child Abuse in Hollywood
Netherlands to Build Roads With Recycled Plastic From the Ocean
Ex-Addicts Assisting Homeless Clean-up
5-Year-old Empties Piggy Bank to Buy Milk For Classmate – and Raises Money to Buy Hundreds More
Teen Prodigies Create App That Could End School Lunch Hunger
John Legend Puts Thousands Towards Seattle School Lunch Debt
Homelessness Statistics and Solutions
2 BC seniors live in a van and struggle to make ends meet
John Volken Therapeutic Communities, in Canada and the US, help addicts bring their lives to balance and purpose with connection and support.
Their comprehensive 2 year program focusses on humility, work, learning, service, self-sufficiency, responsibility, forgiveness, and accountability. Read more. . .
Can gardening transform convicted killers and carjackers? Prison officials get behind the bloom.
Eight designs that aim to alleviate the ongoing refugee crisis
Elon Musk's car tunnel gets an elevator next week  He started digging in the SpaceX parking lot.
Celebrities Pick Up Where Political Leaders Drop the Ball — a Song for Puerto Rico
Prosperity, an amazing movie!
Conscious Business: Studio Movie Grill, TerraCycle, GameChangers, Agricultural Capital Management, New Resource Bank
Designs in EDIT's Prosperity for All Exhibition tackle "world's greatest problems"
This 14-year-old's School Project Sparked a Mission to Feed America's Hungry
Rev. Dennis Shipman: Operation Safe Water Ghana
Marianne Williamson on Unity: Moving from Vision to Action
Riane Eisler: The Center for Partnership, Strong Kindness
WeAgree.life — 7.7 Billion People Agreeing to Achieve Humanity's Peace
10 Minutes Meditation in Heart of New York City
Sanat Kumara: Project Kindness
11 Ways to Raise Kinder Humans
Peter Russell: How One Simple Thing Can Change the World — A Physicist's Message for Humanity — author of the bestselling book, The Global Brain, From Science to God, a revolutionary futurist, he bridges science and spirituality with his potent ability to distill the spiritual significance of our current times.
"We are all the same kind, and kindness is recognizing this…We could completely change the world by doing this one thing, by simply being kind in our relationships."