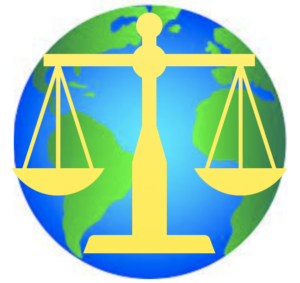 Steve Beckow's first interview with Sanat Kumara on An Hour With an Angel radio show, June 6, 2012.
In the post below SK answers one of his questions:
Does Universal Law operate as a whole?
Sanat Kumara on the Purpose of Life, the Universal Law, and the Longing for Liberation
http://goldenageofgaia.com/2012/06/06/sanat-kumara-on-the-purpose-of-life-the-universal-law-and-the-longing-for-liberation
At 35:00 minutes, in the recording below, Steve asks:
Does the Universal Law operate as a piece, as a coordinated, orchestrated whole? And if so could you tell us how it does?
SK: Yes. You are completely on track and correct. Universal Law is not fragmented. Universal Law is not this Law or that Law.
Let me be practical. In each of your countries — and I know that there are many listeners who come from different countries, and some are perhaps more lawless than others, but nevertheless — think of your nation that has a collective of laws that you think of as jurisprudence, and it works as a body of law.
And those laws — well, actually, some of them have become practically incoherent and contradictory, but when they were formulated – the intention and the purpose behind the law — because many of these were Divinely inspired, as you know — was for the body of the law to work as One, for the body of the law to allow you as a collective to operate in ways that were kind, and ethical, and of integrity and consideration.
Now, these are, yes, granted, a stepped-down version, but still based on what you think of as Universal Law.
Now, we need to be very clear, because your listeners sometimes will say,
"Well, no, that is not so because what about this law or that law?"
I am speaking of the intention and the purpose.
So let me now revert back to Universal Law.
As I say, the Divine Plan and Universal Law is a comprehensive set, a body of understanding.
And it is a body of understanding, so that all the participants — although now we speak of human beings, because we tell you that we are already in alignment and with understanding of Universal Law — but it was to give you the understanding in the most basic of ways of:
"How do things work in my Universe?
"How is it that I am to undertake my life in sacred and meaningful ways when I am in my human self on a human journey of spirit in form?
"How do I conduct myself and know that I am in alignment?"
---
If you are interested in Universal Law,
I am creating a set of classes
Wednesdays on Zoom
5pm PST / 8pm EST
See GAoG or VoF
---
So there are many aspects of Universal Law that you have thought of as stand-alone Laws — and there are dozens of them.
But you are very correct to think that there is Universal Law — you can think of it as One entity, as One collective energy.
And that energy you can think of, and I have spoken to this channel about this, is the Law of Love, sometimes referred to as the Law of One.
But that has become misunderstood very often and misused in some realms upon your planet.
So we will talk about Universal Law as the Law of Love.