Women in Mexico have been protesting gender violence and inequality for years.
March 9th, the day after International Women's Day, they are planning something new — mass withdrawal — not going to work for the day.
The latest idea was spurred on by the violent death, February 9, of 25-year-old Ingrid Escamilla.
In 2009, Elina Chauvet began the Red Shoe Installation, shown in the YouTube below, because of the loss of her sister to domestic violence.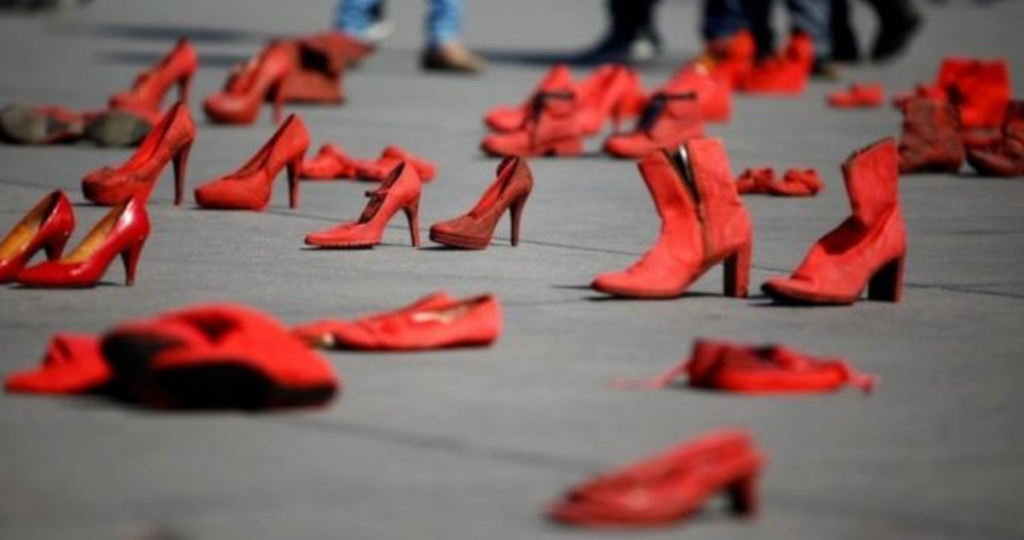 Around the world women have been protesting in solidarity.