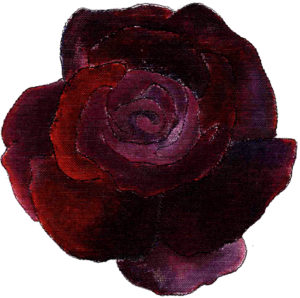 Each blessing and virtue is Infinite and Eternal, the perfect balance of the Mother's Blessing, Ability, Vibration, Movement, and the Virtue, the Sense of the Father, the frequency born of the stillness.
Through channelled messages from Council of Love, our understanding of the blessing and virtue of humility expands exponentially.
The dictionary definition of humility is limiting, describing it as 'a modest or low view of one's own importance; humbleness.' In a thesaurus we find synonyms like 'modesty, meekness, diffidence, unassertiveness, lack of pride, lack of vanity, servility, submissiveness'.
Ascended Master, Lao Tzu, through Linda Dillon, channel for the Council of Love, tells us humility is the ability to serve:
"The ability to serve in whatever capacity and in whatever role,
not only that you decide and determine, but that is open to you."
Heavenly Blessings Radio Show ~ The Blessing and Virtue of Humility with Lao Tzu
Meditation at 14:35, Lao Tzu begins at 23:21 minutes
It is our willingness to extend ourselves to others — realizing that we are extending ourselves to All — with true understanding that it is a privilege to serve knowing that we are an instrument of Love.
Humility is putting ourselves with others, being the balance:
willingness to serve, willingness to be served,
 a blessing and the virtue.
****
This blessing of willingly serving and the virtue of being served — giving and receiving — is the way of Christ Consciousness, of Love, the balance that helps create Nova Earth.
We demonstrate the virtue of humility when we allow another to give to us, for us to be served — from a cup of tea to a healing — willingness to receive, acceptance of what is being offered.
In the true sense of humility, all is shared, with the knowing that there is no lack of anything. In true unity and equality all are attended to — no one goes hungry — the riches are shared.
It is humiliating for another when we do not allow ourselves to be served and humiliating for us when we are not permitted to give.
We demonstrate lack of humility — lack of integrity — when we blame others or ourselves, feel the need to control, manipulate, make moralistic judgements, have hidden agendas, are envious, greedy, jealous or dishonest.
Humility, willingness to serve and to be served, acceptance of every being — integrity — requires a forgiving, open heart, compassion and mercy.
****
Gaia is a stellar example of humility. She does not just share her riches with some and not with others; she is truly generous with all of us, and in the balance, accepts gratitude graciously. This flow of Love is her joy and sacred purpose.
Our Guides and Guardian Angels are another amazing example, always and all ways there for us, demonstrating humility.
When we open to receive from our guidance — understanding, knowing, healing, joy — we are demonstrating ability, willingness and acceptance, and in the balance our guides welcome our gratitude with great glee and grace, the virtue of humility.
****
Acceptance of all beings, all things for who and what they are — unique and special, seen and known — with no hierarchy is a virtue of humility.
A blade of grass, an elephant, a mountain range, a human being, a star being, are all equally valued and cherished in the balance of equality.
The Healing Energy of All Things is Love
Humility
observation
giving & receiving
serving & being served
willingness & acceptance
spaciousness & graciousness
riches shared, no lack of anything
true unity & equality in Divine Service
the virtue and the sense born of the Father
blessing, ability, and vibration of the Mother
The kingdom of Heaven is right here, right now.
We are anchoring Heaven on Earth.
Truly an honour to share
peace, Love, joy,
Who We Are.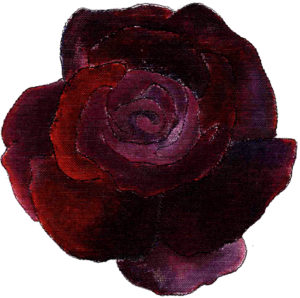 Ruby red is the colour of humility.
Red firmly anchors us in our bodies and restores vitality.
Humility:
action of Love
service to each other
 a blessing and the virtue
****
An Invocation for the blessing and virtue of humility
I invoke Lao Tzu and the blessing and virtue of humility
for Divine Understanding and Knowing 
the balance of humility.
Footnotes
(1) "Heavenly Blessings: The Blessing and Virtue of Humility with Lao Tzu," April 24, 2013, https://goldenageofgaia.com/2013/04/24/heavenly-blessings-the-blessing-and-virtue-of-humility-with-lao-tzu/