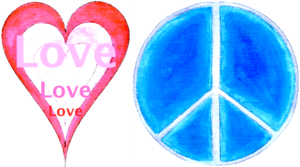 What is pain? I feel afraid if I'm in pain.
Do we manifest pain so we will wonder, "Why?" and then ask ourselves, "How is this pain connected to the past?" to help us overcome our fear?
F E A R — False Expectations About Reality
What am I afraid of?
Am I afraid that I'm a disappointment?
Am I afraid that God is punishing?
The hardest thing I've ever done is look within and forgive myself for what I saw and then reach out, explain, and give and ask for apologies.