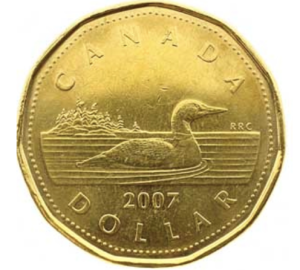 What I have found with giving, is the size of a monetary donation matters not, it is the intention behind it that sets in motion, a way for change.
I like to give loonies to our brothers and sisters sitting on the sidewalks around Vancouver.
As I look into the eyes I see that golden loonie helping create the change for that person — therefore for everyone who is disenfranchised — in the interconnectedness of All.
I intend for that loonie to multiply for that person, and then to benefit everyone who has been "bullied and traumatized" and are in poverty, in lack, monetary and otherwise.