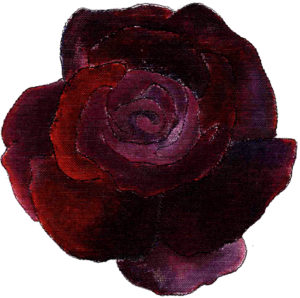 Each blessing and virtue is Infinite and Eternal, the perfect balance of the Mother's Blessing, Ability, Vibration, Movement, and the Virtue, the Sense of the Father, the frequency born of the stillness.
The Buddha, through Linda Dillon, channel for the Council of Love, says compassion starts with ourselves, with "thousands of opportunities everyday" (1) to recognize Divinity, such as forgiveness, compassion, gratitude, within and without.
Our conscious thoughts, emotions, and actions in Divine Right Alignment, connected to our breath, thousands of breaths of air each day (2), the Pattern of the Mother, Her Movement, Her Breath, can be with practice, an example of our ability to be compassionate with ourselves and with All.
Heavenly Blessings Radio Show ~ The Blessing and Virtue of Compassion with the Buddha
Meditation at 7:00, the Buddha begins at 15:20 minutes
When we offer Love and wisdom, when we are supportive of another of their truth without judgement, attached to the Love, and remaining detached with understanding of the false grids and our core issues, we are using our ability, the blessing of compassion.
We are demonstrating trust in the Divine, that we each have guidance and a plan within the Mother's Divine Plan (3), a chosen path, a way to deeper wisdom.
****
We are the virtue of compassion when we do not contribute to or engage in drama or disarray, within or without.
We are still, quiet, around our own discomfort, thoughts and feelings not in Divine Alignment, not projecting onto another, able to listen to our guidance, or to another's troubles, without judgement, without taking on any burden.
We are the stillness of unconditional support in Love for another:
"I unconditionally support you but I may not agree with you."
In the balance of the clarity and purity of Love, we are at the same time, able to hold the vision for the highest good for ourselves or for another.
****
As we go deeper and deeper into the heart, into the Love, into Divine Right Alignment, the virtue of compassion unfolds and any need to defend ourselves, assume an ego defensive attitude, justify ourselves diminishes.
All judgement dissolves.
Honouring another's choices, without trying to fix, heal or change, knowing we do not necessarily understand what another is going through, is a true sense of compassion.
Mercy is our ability to be discerning. Knowing that we don't understand, we come to realize advice and sharing is different from compassion.
Advice and sharing is heart conscious conversation, searching for answers together, becoming, awakening together.
****
We can utilize the power of compassion, be sympathetic yet detached from 'triggering' reflections, mirrors of the self, with our ability to forgive, to graciously make and accept amends with the self and others.
We come to a place of gratitude for everything.
In a personal reading through Linda Dillon, Universal Mother Mary explained to me that an authentic request for forgiveness, a genuine, "I'm sorry" can not only be the transmutation, the rectification of an injury, but also an expansion of the receiver, the one receiving the apology, to then from a higher realm grant forgiveness, and feel compassion, to Love and serve without judgement.
The more we forgive ourselves, others and situations, the deeper we go into the mercy, the discerning of what is right, just and balanced, with ability to forgive everything.
Balance can be achieved with self forgiveness and forgiveness of one another.
Calling, invoking, praying,
asking for Divine Assistance
eases this process.
****
With appreciation to the Council of Love for these understandings — and expansion of this blessing and virtue — the role compassion, apologies, forgiveness, and gratitude plays in the creation of Nova Being and Nova Earth.
An Invocation for the Blessing and Virtue of Compassion
I invoke the Buddha and the blessing and virtue of compassion
for Divine Understanding and Knowing of the strength of compassion,
apologies, forgiveness, gratitude, highest vision for our Gaian community.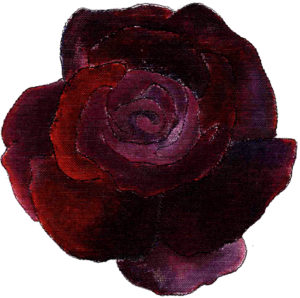 Magenta, claret, garnet are colours of compassion, mercy, the Christ Consciousness, beauty, wisdom, and of Jesus Sananda, Yeshua, Lord Maitreya, and the Buddha. Compassion is also red and green.
The Magenta Flame is compassion and passion. The magenta tri-flame is the flame of strength, the flame of compassion and the flame of instantaneous healing with Love that dissolves separation. In the sending of compassion, we create miracles.
Footnotes
(1) "Heavenly Blessings: The Blessing and Virtue of Compassion with the Buddha," March 22, 2013, https://goldenageofgaia.com/2013/03/22/heavenly-blessings-the-blessing-and-virtue-of-compassion-with-the-buddha/
(2) Daily we take 17 – 30,000 breaths, have 50 – 70,000 thoughts.
ttp://wonderopolis.org/wonder/how-many-breaths-do-you-take-each-day/ and https://mind-sets.com/info/success-conditioning/thoughts/
The Mother's Movement, heart conscious breathing and thoughts with compassion:
Breathe in — hold, align chakras being non-judgement, detached from the old emotions, attached to the highest vision of wisdom and LOVE for self, others without trying to fix or heal — breathe out to humanity.
Breathing consciously, heart consciously, sending compassion, connected to the breath, creates miracles.
(3) The Mother's Divine Plan, the Family Plan, Self is All:
To be our creator selves, assuming the mantle of our Divine Authority, in charge of our life, thoughts, feelings, actions, behaviours, steps, environments, in alignment with the Love, the Divine Mind, Heart and Will, in service, sacred purpose, and harmony with each other.
There is no such thing as mistakes.
The only mistake humans make is in judgement,
when they judge themselves or others to be less than,
when they do not see the glory of their own Divinity,
and that is just sad.
My principle guide
(through Linda Dillon)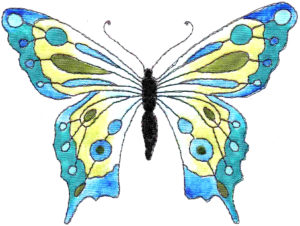 Related posts:
Gratitude to Our Earth Mother, Gaia: Creating Peace On Earth For You
How Things Work in the Higher Realms: Compassion is Loving Self/Others
---
More How Things Work in the Higher Realms,
Compassion Road and Forgiveness Road posts here.
Scroll down. . .
Join me on FaceBook