An invitation to join nightly, wherever you are
H O L D I N G your HIGHEST VISION
 

8  M I N U T E S  @  8  P M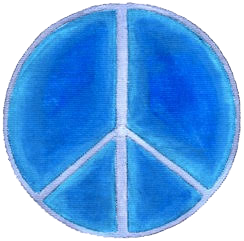 M Y  H E A R T  V I S I O N
individuals, families, communities,
countries, nations,

everyone getting along
A  W O R L D  O F  P E A C E

 

L O V E

 

J O Y

Please share far and wide. . .
An Invocation for Highest Vision of Balance
I invoke Mother/Father One, the Mighty Ones, Gaia, the Council of Love, Grener of Ashira of Neptune, Commander Ashira and the Ambassadors from 12 Galaxies here to assist with our Ascension, Sanat Kumara, St. Germaine, Jesus Sananda, the Magdalena, Saul, Matthew, Saint Bernadette, Saint Francis, Saint Theresa, Kwan Yin, the Buddha, Lord Maitreya, Lao Tzu, El Morya, Serapis Bey, Kuthumi, Dwjal Khul, Ranjit, Albert Einstein, Ghandi, Wakanataka, White Buffalo Calf Woman, Chief Sitting Bull, Chief Cochise, Chief Red Cloud, Chief White Cloud, Chief Joseph – Geronimo, the Fairies, Sprites and Devas, the Elementals, the Elements, the Mighty Collectives of Transmuters from the Kingdoms, all the Kingdoms, Hermes, Hercules, our Gods and Goddesses, our Guides and Guardian Angels, the Blue Lightening Angels, our Universal Selves, the Healers of Tralana, the Halion Engineers, all angels and archangels, Universal Law, Divine Blessings, Virtues, Qualities, and dimensional growth patterns for perfect Divine Alignment, balance in all realms, physical, mental, spiritual, emotional bodies, our institutions, situations on Gaia.
There is no struggle. There is no want. There is no need. There is simply gratitude for the Mother/Father One, Gaia, for every being on planet, for the Mother's Clarity, Purity, Infinite Grace and Dispensation of Grace, Wonder, Awe, Her Tsunami of Love, the Tsunami of One from the Ascended Masters, and for the sheer energy, Porlana C from our Star Brothers and Sisters.
There is change, transmutation, and elimination of all belief systems not of love, the individual, the human, the old family patterns of bigotry, racism, hatred, judgement, limitation, separation anxiety, control, guilt, loss, abandonment, isolation, loneliness, lack of self-worth, lack of self-love, all violence against Gaia, our beautiful planet, who has been terribly abused, and all women — sexual, predatory and physical violence, suppression, mutilation, killing, beating because they are women — all control, the business of war/military/prisons, all weapons factories, all weapons of war, transportation of weapons, unethical mining practises, the dark web, greed, gambling, subliminal, violent messages in music and film, drug trafficking, pedophilia, sex trafficking, human trafficking, slavery, child labour, 'restavek', 'bonded labour', all poverty, homelessness, hatred, negging, bigotry, bullying, competition, side-barring, pollution, radiation, the toxins, the disease, the chemicals that poison our land, our animals, our air, and foul our oceans, elimination of all man-made creations not of love.
Elimination of War (info from Wikipedia)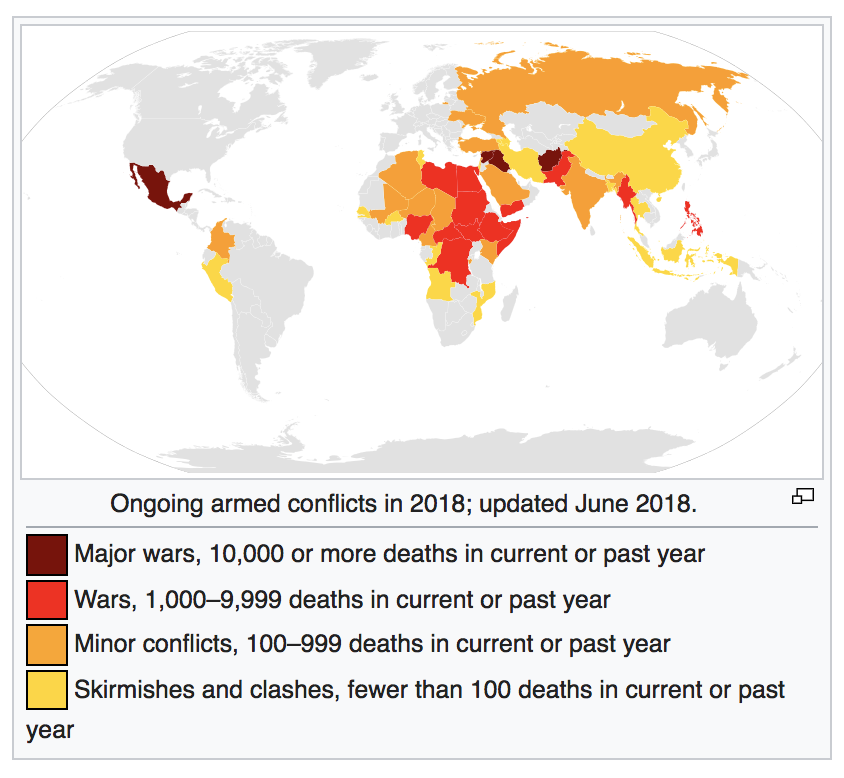 There is joy for sacred purpose, ecstasy, bliss, harmony, balance with serenity, fortitude, patience, humility, piety, devotion, apologies and forgiveness, Karmic Dispensation, truth, light and Love and the Love, knowing I Am and the I Am, compassion, tenderness, passion, kindness, strength with gentleness, gratitude, Infinite potential, wonder, awe, clarity, prudence, temperance, moderation, laughter, innocence, trust, faith, miracles, connectedness, unity, purity, wisdom, beauty, grace, true and exact expression of Divine spirit and will, charity, hope, the knowing that abundance is our birthright, freedom to make choices, gender equality within and without, the balance in understanding and knowing the Divine Blessings, Virtues, Qualities, Universal Laws, and Dimensional Growth patterns. Our tri-flames within our heart chakras are balanced.
There is perfect health, balanced bacteria within/without, pure environment within/without, pure food and water for all the kingdoms, for all beings, home-grown food, personal gardens and community gardens everywhere, oil pipelines become water pipelines, regeneration, youth and vitality.
There is sacred space for everyone, free energy, free medical with understanding and knowing of the healing power of the Divine Rays, Colours, all science working in Divine Alignment for health and everywhere needed, free education and childcare for everyone, mindfulness, and meditation practice in schools, understanding and knowing of sacred purpose, the Universal Laws, Divine Qualities and dimensional growth patterns, how things work in the higher realms.
There is Divine Right Alignment all over the internet, all social media, in the entertainment, publishing, and news industries.
There are therapeutic communities to come to balance, for females to heal, for males to heal, for those struggling with addictions. There is therapeutic rehabilitation in prison until there are no prisons. There is freedom for everyone.
There are societies structured and organized for the common good of everyone with universal social services, such as affordable day care, high quality public schools, free college (no tuition), universal health care, paid parental leave, care for the environment, societies that invest in equality of opportunity, that invest in freedom for everyone, quality of life.
There is understanding and knowing of abundance in all forms, especially spiritual currency, the Love, openness of self-worth, receptivity, our ability to give and receive, willingness to move forward, our currency of Love, deservingness, the worth to experience, to create, and play, completion. Minimum wage is raised to a living wage, and there is Universal Basic Income, sharing of money, conscious capitalism, balanced finances and governance everywhere on Gaia.
I hold for the Collective the willingness to receive.
There is Gaian global citizenship, cities of light with conscious design, no borders, freedom for everyone, Divine Feminine and Divine Masculine balance, conscious awareness of our wholeness, conscious listening to guidance/intuition, heart consciousness which leads to the joy of knowing sacred purpose, our Ascension, that God is Love, that we are Loved.
There is joyful co-creation with the Divine, community and unity, family, trust, peace, Love, joy, forgiveness, compassion, equal gratitude for the feminine and masculine, kindness, tenderness, gentleness to self, therefore to everyone, self-worth and self-Love, hearts opening everywhere right Now on Gaia, completion of the Mother's Divine Plan, Her Family Plan with Her Clarity, Purity, Grace, Wonder and Awe, miracles everywhere, everything in balance.
There is simply ecstasy, bliss, harmony, balance.
---
---
---
---
---
The Miracle of Surrender
Insights about Surrender — Balancing
Giving (self-Love, forgiveness of everything)
and Receiving (gratitude for everything, self-worth)
Surrender is
the Complete Opening 
of Our Heart
in B A L A N C E
self-Love, FORGIVENESS OF EVERYTHING
GRATITUDE FOR EVERYTHING, self-worth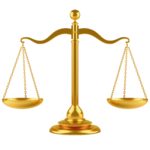 Sanat Kumara: Very often the human beings — and particularly because the reference has been used in terms of war or conflict — surrender tends to be linked with defeat, when in fact, surrender is victory. (1)
Who or what are we surrendering to?
We are surrendering to our beloved sacred self,


to our unique Divine Sacred Purpose
to our perfect B A L A N C E.

A visual is lying on the floor or on our bed,
arms and legs akimbo, saying,
"I give up. I surrender."
I Am Forgiveness.

I Am Gratitude.
We have all, everyone of us, had moments
where we have felt this way, that feeling of defeat,
"I can't go on anymore."
"Surrender is the key that allows miracles." ~ Yeshua (2)
****
A Way to Surrender:
Surrender the way we would do in an incredible Love relationship, the kind we either have or that we dream of.
Lie down and say, "I surrender. I will hear. I will allow."
Let the voices come and the understandings speaking to our heart.
The Ego — the key to not getting stuck in ego 
is simply to Love it.
Love it, and then Love it some more.
We are not out to destroy ego.
We are here to assist in the bringing of ego to BALANCE with self-Love, forgiveness of everything 
and gratitude for everything, self-worth.
Ego is a delightful part of the personality that tends to need, especially during transition, a tremendous amount of reassurance.
By reassuring the ego, our mental and emotional body 
that they are not being shut down, 
we operate in the higher vibration of clarity.
Our sacred purpose is unique to each of us,
part of the grand mosaic of the Mother's Plan.
Rejoicing in self-Love,
the knowing of forgiveness,
in self-worth, gratitude for
Divine Sacred Purpose,
we create
a Universe of Love,
a multiverse of Love.
****
Here are my insights — a "how to":
lie down somewhere comfortable
ARMS AND LEGS AKIMBO
then WRAPPING ARMS AROUND SELF,
HUGGING, BLESSING, REASSURING,
forgiving self for not expressing and
experiencing our self as Divine,
forgiveness of everything,
then ARMS AND LEGS AKIMBO, surrendering
in gratitude for all life lessons, for everything
then HUGGING SELF, BLESSING ego,
COMPLETE FORGIVENESS OF SELF
then surrendering in GRATITUDE, JOY,
then giving, BLESSING, forGIVING
self for everything — self-Love
then RECEIVING gratitude,
knowing self-worth,
BALANCE.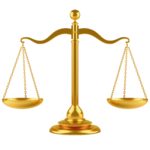 LOVE
is


giving (forgiving self, the ego, self-Love)
and receiving (surrendering to gratitude
for everything, knowing self-worth)
equally in BALANCE

Charity (3) to self/others
is the willingness to equally
give and receive without judgement
the blessing (forGIVING, self-Love)
and 
the virtue (RECEIVING, surrender
knowing self-worth, energy of the heart)


blue (BLESSING, understanding forgiveness,
forGIVING our self for everything, SELF-LOVE)
+ golden yellow (SURRENDERING, RECEIVING,
the VIRTUE of gratitude for everything,
knowing SELF-WORTH) BALANCE
= green (LOVE)
blue

+

golden yellow

=

green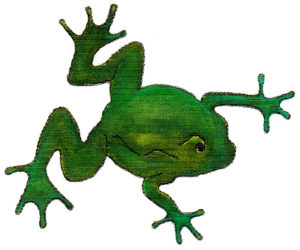 Footnotes
(1) "Sanat Kumara Explains the 1st Universal Law, the Law of Purpose," channelled by Linda Dillon for the Council of Love, August 13, 2013, http://counciloflove.com/2013/08/sanat-kumara-explains-the-1st-universal-law-the-law-of-purpose/
(2) "Fortitude: The 2nd Gift of the 13 Blessings and Virtues as Explained by Jesus Sananda, February 13, 2013, channeled by Linda Dillon for the Council of Love, http://counciloflove.com/2013/02/fortitude-the-2nd-gift-of-the-13-blessings-and-virtues-as-explained-by-jesus-sananda/
(3) The Blessing and Virtue of Charity, December 31, 2018, https://voiceoffreedom.ca/the-blessing-and-virtue-of-charity/
---
I Am Love

–

I Am Worth

–

I Am Balance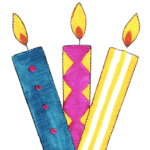 What I have come to understand, to know — deeply embedded in the tri-flame in the heart chakra — self-Love, self-worth, balance.
I will share here, if I may.
I Am Forgiveness for my masculine and feminine energy within and for masculine and feminine beings without, everyone on my sacred path, all my lifetimes, the entire journey. I Am Love I Am Worth I Am Balance.
I Am Compassion for my masculine and my feminine energies within and for masculine and feminine beings without, everyone on my sacred path, all my lifetimes, the entire journey. I Am Love I Am Worth I Am Balance.
I Am Gratitude for my masculine and my feminine energies within and for masculine and feminine beings without, everyone on my sacred path, all my lifetimes, the entire journey. I Am Love I Am Worth I Am Balance.
There is simply ecstasy, bliss, harmony, balance.
When we say I Am Love I Am Worth I Am Balance daily,
situations are presented to be forgiveness, compassion and gratitude
— peace, Love and joy —
the ways of the higher realms.
Our spiritual, mental, emotional and physical actions, on all 4 levels, bring Heaven closer to Earth — I Am on my Ascension journey of joy — I Am Truth.
I Am Grateful for the good, the bad and the ugly lessons. I Am Humility. I Am Compassion. I Am Fortitude. I Am Awe. I Am Joy. I Am Prudence. I Am Charity. I Am Beauty. I Am Hope. I Am Truth. I Am Wisdom. I Am Purity. I Am Grace.
I Am Gratitude to/Joy for the Mother/Father One God, my physical mother, my physical father, step-parents, siblings, step-siblings, relatives, friends, boyfriends/girlfriends, husbands/wives, lovers, children, step-children, my self within/without. There is no anxiety, no separation — I Am Love I Am Worth I Am Balance — we are One.
I'm/we are eliminating everything "punishing" 
that old belief of "I'm/others are punishing.
I'm being punished. God is punishing."
I Am the Violet Flame

St. Germaine, Keeper of the Violet Flame, of the I Am
"The Violet Flame is the essence of the unknowable at that point of conjunction and Love, creation with the Mother, and a way for us to know the Love of the Father as well."
~ through channel, Linda Dillon, for the Council of Love,
St. Germaine Asks, 'What is Love Really?' January 17, 2014
Violet is all the colours
and is transformation and transmutation
of everything not of love.
I invoke St. Germaine and the Universal Law of Elimination for the entrenched belief that "God is punishing" — bigotry, hatred, limitation, control — and the Universal Laws of Change and Transmutation for my core issues of sorrow and fear that "I'm a disappointment."
There is simply
forgiveness (ecstasy),
compassion (bliss),
gratitude (harmony), balance,
self-Love, self-worth.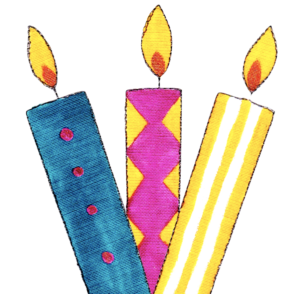 In peace Love joy
Kathleen
---
Iris Arla Moore: Our Golden Dreams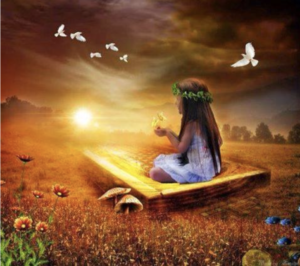 As we sit on the precipice of change,
Overlooking the garden we have created,
WE SEE
It is complete and beautiful..
Beyond words.
~ Filled with abundance and freedom for all
~ Joyful beyond measure
We feel our dreams dancing
Into the great orchestra and harmony
Of our tomorrow now.
Rocks have turned to crystal
And we drink every color of the rainbow.
Love is the canopy…
Love Awakened in all of life
In this illumined garden
Forever Blooming in splendor
Beneath our feet
And in our hearts.
Shalom
Poem is copyright 2016 by Iris Arla Moore
and may be shared with this credit.
Iris Arla Moore: Keeper of Joy
Oh my Beloved God,




Let me be the keeper of your JOY !




Let it overflow in my soul,




So that all be lifted where I go.
Let me keep it in my cells,




That they be happy, healthy and immortal




In their growth and eternal youthfulness.
Let me keep it in my brain,




Where it shall spread and grow




To keep my body and my life moving




Ever onward into the great expanding JOY




Of forever.
Oh my Beloved God,




Let me be the keeper of your JOY.
Copyright 2015 by Iris Arla Moore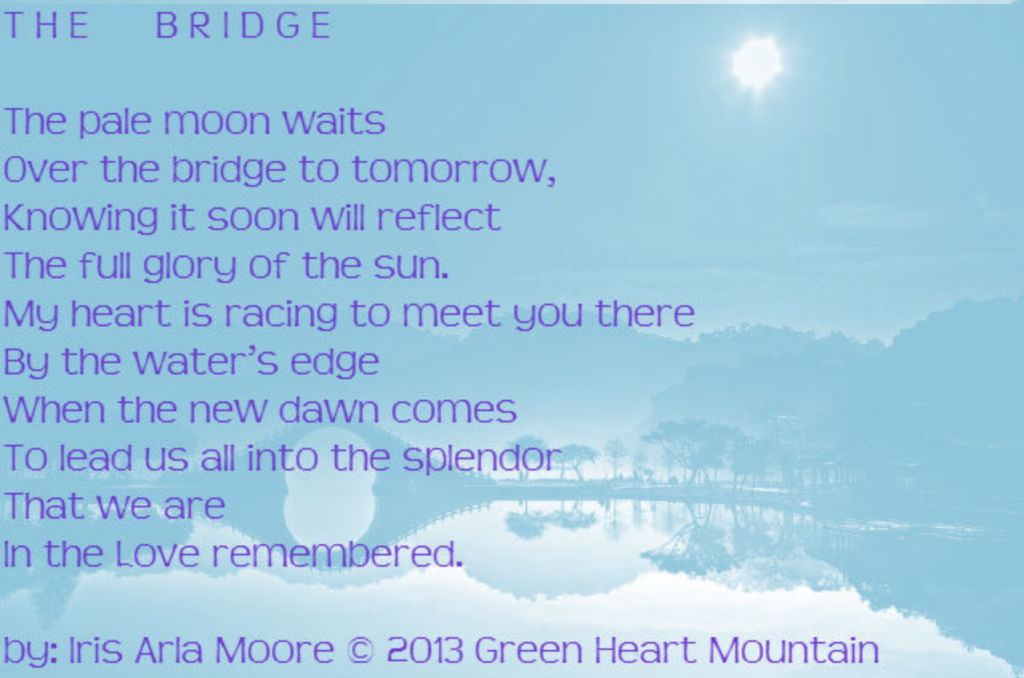 For more inspirations by this author, you may want to read her book:
Blossoms of Light, an Oasis For the Soul
found on the internet and in some stores.
The publisher's website:
http://bookstore.authorhouse.com/Products/SKU-001056068/Blossoms-of-Light.aspx
By Iris Arla Moore — Blossoms of Light: An Oasis for the Soul, https://www.amazon.ca/Blossoms-Light-Iris-Arla-Moore/dp/1504957865
---
Peace Love Joy

for Yemen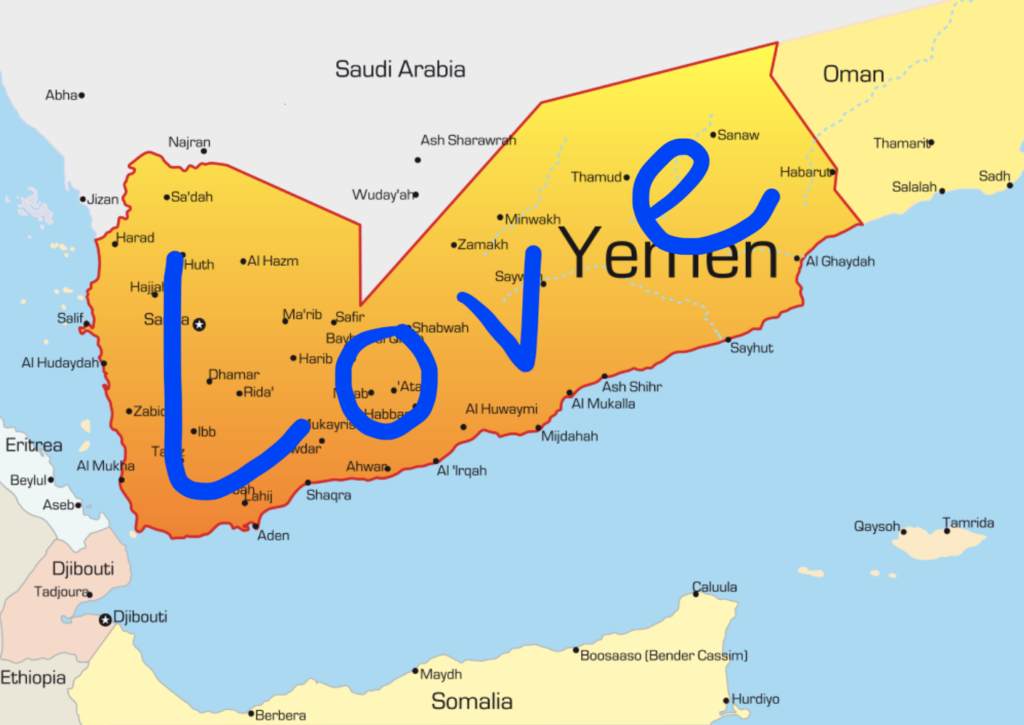 ---
The Mother's Clarity, Purity,


Grace,

Wonder and Awe
The Divine Mother's clarity, purity, grace, wonder and awe are important in our Ascension process. Below is a link where She talks of Her Clarity that was gifted to us, October 2013:
Divine Mother Penetrates Us With Her Gift of Clarity So We Can Help Her Infuse the Entire Planet
"I have given you the activation of your fifth eye, of what you would think of as the tanzanite colour cabochon at the hairline, so that each of you may see with and through my eyes — not that I have any eyes — but that you would perceive and begin to see with clarity of vision. And now I infuse you yet again, and I am asking you at this time to not only accept, integrate, and anchor this energy of clarity, of truth, of grace and hope, but with me, in the fullness of our partnership, to infuse the entire planet.
". . . . the multiplier effect that we have you working with. And I will refer to it, because it is important for you to know.
"Now I say to you one million. . . ten million."
One hundred million. . . one billion. . . seven billion.
---
Seeing the Light Pouring Down
on Syria for PEACE
April 5, 2018
The war in Syria is an ongoing struggle with battles still raging since March 15, 2011. There are many countries involved. Please join in the exercise below — the Light pouring down, Archangel Michael's Blue Flame of Truth, of Justice, of Peace — and being the Peace ourselves in every part of our lives.
Sanat Kumara, our Planetary Logos, channeled by Linda Dillon, for the Council of Love, had this to say about Syria in August 2013:
"There is no war above. Period. It is a place of harmony.
"It is not a place of turmoil. It is not a place of anger, frustration. That does not exist, therefore there is no room for it below.
"So what you see is the alignment, as if there is a cloud of Heaven above Syria, and the Light is pouring down, and that light is filled with Michael's Blue Flame of Truth, of Justice and of Peace, and from each of your hearts, you have the capacity to send directly to the Heart of Syria, of Egypt, Iraq, Iran, that Sense of Peace.
"When you become outraged at atrocity – and you are correct it is outrageous – but when you join into that energy of drama, then you are contributing to it so you have need to align with the Divine Qualities and with Divine Law, and in that way do not underestimate your strength.
"Collectively you have the power to stop these factions fighting in this very moment. You send the energy of peace and you hold that vision, and you do not tolerate or engage in any other vision." (1)
SONG FOR PEACE:
PRAYER OF THE MOTHERS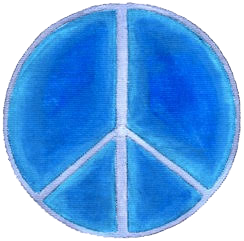 Footnotes
(1) "Sanat Kumara, Raj, Explains the 3rd Universal Law of Within and Without, Above and Below," August 31, 2013, channeled by Linda Dillon for the Council of Love, http://counciloflove.com/2013/08/sanat-kumara-raj-explains-the-3rd-universal-law-of-within-without-above-below/
---
A POEM
by Janine
CLOSE YOUR EYES
TAKE A DEEP BREATHE IN
EXHALE
GO WITHIN
DEEPER
DEEPER INSIDE
DEEPER INSIDE YOUR HEART
ITS HERE
ITS ALL HERE
ITS FINALLY HERE
CAN YOU FEEL IT
THE LOVE
CAN YOU TRULY FEEL IT
ITS TRULY HERE
DEEP INSIDE
ALL OF US
KNOW THIS
BELIEVE THIS
HOLD THIS VISION OF LOVE
DEEP WITHIN YOUR HEART
LET GO OF ALL THE
WHISPERS OF DOUBT
JUST FEEL
THIS SOFT INDESCRIBABLE WAVE OF LOVE
FLOATING THROUGH EVERY CELL IN YOUR BODY
Thank you, Janine.
---

I Wrote this for YOU
by Janine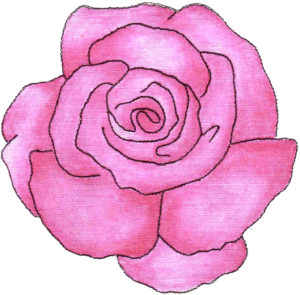 I wrote this for YOU
By my SElf
What if……
I am living heaven on earth right now
What if……
My heart was exploding with love for All that IS
Right now
What if……I knew what I felt to be true
What if……
Every moment I take a breath I feel gratitude for all life and it's incredible wonder
What if …….everything I saw was sooo beautiful
What if ….everything I heard was soooo beautiful
What if …..the feeling inside of me was as real as the feeling outside of me
What if ……I just loved every single soul I encountered….for no reason other than I just truly and deeply loved them
What if……every flower I saw felt like a true blessing to behold
What if…….I truly believed in a planet of pure LOVE
What if……my KNOWING felt stronger than all my beliefs
What if …….I saw a future generation filled with pure love and pure light for each other and the entire Mother Earth too
What if …..this was something I have always known and always felt to be TRUE for me
What if….it really did not matter to me anymore what others saw or felt or believed
What if…… I felt as if every facet of my diamond Self was polished and shining bright
What if ……this was all my true understanding coming from deep within my Self
Thank you, Janine.
So lovely.
April 9th, 2018
---