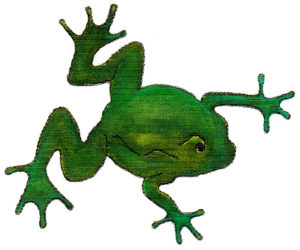 Each blessing and virtue is Infinite and Eternal, the perfect balance of the Mother's Blessing, Ability, Movement, Vibration, and the Virtue, the Sense of the Father, the frequency born of the stillness.
Heavenly Blessings Radio Show ~ The Blessing and Virtue of Charity with St. Francis
The Council of Love, through Linda Dillon, defines charity as,
"The genuine ability to share all things, material, spiritual, and emotional. Based on the true understanding that there is enough for all to thrive and we are all richer in the joint expression of sharing.
"A heart-felt need to be generous, knowing knowledge and gifts are never intended solely for one person." (1)
St. Francis explains charity for us,
through Linda Dillon, channel for the Council of Love,
saying it is our ability to give and to receive in balance,
and that helps create the balance of life,
the balance of the Universe.
Our generosity, sharing mind, heart, emotions, ideas, beliefs, spiritual path is the blessing, the movement of charity and our ability to receive such gifts from others, the virtue.
"Good individuals," St. Francis says, on Earth are often defined as charitable, that they "give to the poor."
The balance of charity is our willingness to give and to receive without judgement — blessing and the virtue — and especially to receive energy extended from the heart, the abundance of spiritual gifts that have been bestowed upon us.
Charity
is sending
the healing green
to all acts of violence,
directly to the hearts of those affected
— without judgement of who did what —
knowing it is not our place to judge any being.
St. Francis says our place is to be discerning, to show the way to peace, to tranquility, in the truest sense of the word, which means the sharing of all kinds of resources; spiritual, mental, physical, emotional.
We can send the green to the mothers who do not have enough food for their children and to the fathers who feel inadequate because they feel that they do not provide enough.
We can send to all the animals, especially the elephants and the rhinoceros who carry the energy of the Divine Mother, of the feminine nurturing because they are processing a great deal for the collective, not merely for the animal kingdom, but for the humans that the humans may come along with them.
We can send the green to Gaia,
directly to her heart.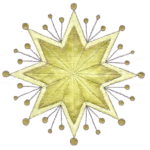 We can send it to each other.
St. Francis gives us his Love, his green, his healing, his support that we will know that we are supported and Loved, and says the generosity we give every day, from the sweetness of our beings without even thinking about it, is known and appreciated throughout the Universe.
He says we are cherished.
and this is the meaning of charity.
It is the sharing of our sacred self, of who we are, that charity in its truest sense is a very courageous act because it is extending ourself and wanting to share — not to fix, not to change direction — but to simply share.
The understanding of charity
as 'assistance' is incomplete because


it really is the desire to simply share 



and in that it is the movement of charity, 

the movement of the Infinity.
Charity flows out and back to us, 





out and back, out and back, 



and we are meeting

in the middle

of that 

figure 

8
Whether we are giving to the entire planet, 





or to a dear friend, it is that endless flow of Love.
That is how St. Francis lived in community — what we are coming to understand — that charity is never an effort, it is never a burden, it is quintessential joy.
We share because it is joyous, whether it is saying to a friend, "Look at the hummingbird, the hawk, the eagle, the bumblebee" both gazing and smiling, understanding that shared moment will never occur again.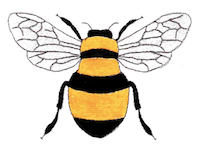 When we reach out and connect, that is the core of charity. It is not impersonal.
It is very personal — it does not matter whether we are giving a billion dollars to an organization — it is personal.
It is not about not caring,


it is about caring passionately.
When we are focused on unity, on the building of community — and St. Francis tells us community is very intimate — then what we are doing is destroying, eliminating the false grids of greed, lack, limitation, hatred, discrimination because we are not living them.
We are creating something that is entirely different.
He says not to join a monastery — this is a time of building community — "not outside the realm, but within the realm."
The expression, "It takes a village to raise a child" is exactly what St. Francis is speaking of.
In the 60's there were many communes that were set up to be co-operative entities so that people could live in like-heartedness.
He says the idea of communal living is going to resurface in new and interesting ways, particularly in the cities of light.
If we focus only on destruction, if we focus only on the illness
and not on the restoration of what we wish to bring in,
then we are missing half of the equation.
In the innocence, the awe and the wonder of knowing what is possible, we can choose to create what is joyful, generous, supportive rather than simply accepting a paradigm that has very obviously demonstrated itself as not working.
Hundreds and hundreds of years later and we are still in the illusion that societies based on greed and the collection of riches work.
Within the places of chaos, mayhem, great busyness — places of incredible transformation, potential, creative centres — there are many of the old grids, beliefs that have need to be eliminated, destroyed, simply fade away.
St. Francis gives an example of a child throwing a tantrum, how to ignore, without being ignorant:
A two-year-old child is kicking, screaming, acting out, learning the edge of their emotional reality (and he says that is important because not all emotions initially are positive — we have need to examine our shadow self).
The parent, the caretaker is looking, observing, making sure the child is safe, not banging a head on the edge of furniture, not putting themselves in harm's way, and what happens the child runs out of steam, falls asleep looking like a newborn angel.
When we ignore — we are vigilant, we are paying attention, we are aware of what is going on — but we are simply ignoring, we are not giving it additional energy, but we are also honouring the child that they are having this experience and they are choosing this experience.
Where we would bring our attention, of course, is if the child had put themselves in a position where they were close to the edges of sharp furniture or sharp objects or hurting themselves in any way.
Then, of course, we would do an intervention.
****
The form of intervention that we as lightworkers and Love-holders do is two-fold depending on our role.
If we are one that has volunteered to go to the heart of chaos then we may be holding and being the beacon of Light — the anchor of Love — and simply beaming into that chaos.
Or we may be part of a spiritual or a physical healing team — a spiritual SWAT team — and we may be doing emotional, psychological, mental intervention within that chaos.
And if that is not our role, if we have chosen to be one of the beings who works from the perimeter, from the quiet places (not that we do not go to the places of mayhem but they exhaust us, make us feel sick, do not agree with our temperament, spiritually, mentally, or physically) what we do is we are aware — we send energy and healing on a daily basis in our peace meditations, healing meditations — and then we ignore.
It doesn't mean that we are ignorant — St. Francis says, "Do not confuse ignore with ignorant" — it means that we are not adding energy to the drama.
And in so doing,
not adding energy to the drama,
what we are doing is diffusing the drama.
The truth of the Universe,
learned from the Mother,
is there is only Love.
Everything else is distraction.
What is really needed, for situations not of love, is more Love, lots of Love for those who are hurt and suffering.
Love for those who have been confronted by violence, witnessed violence, and that includes those who were glued to TV sets watching situations again and again and again.
St. Francis says, "Send the Love.
The truth is, there is only Love."
The human race likes to take various actions to bring violence front and centre, and we may say no, but if we are participating and involving ourself emotionally, mentally, spiritually in that, then, in fact, we are speaking out of both sides of our mouth.
We are saying no, but we are participating.
So that is the whole point — ignore, but don't be ignorant — is a vital part of the evolution.
He says that community is the focus
and he means the Community of All.
So it is not to just send the healing and the Love to those who have been, what we would think of as victims, it is also to send it to those who have been the perpetrators because the perpetrators, whoever they are, are living in a world of hurt.
And we say 'but they do not know that' and what St. Francis says is 'that makes it even harder' for them, that this is a perfect example of compassion, of forgiveness, and of charity.
Charity is not latitude.
Charity

is

the balance.
Community, the balance of give and receive,


the charity

of forgiveness

and gratitude,


Love

and worth

for self and others.
BLUE + GOLDEN YELLOW = GREEN
FORGIVENESS, SELF-LOVE
+ GRATITUDE, SELF-WORTH
= L O V E
****
An exercise from St. Francis (possibly a dimensional exercise, as there are twelve dimensions with levels within each dimension here):
"See yourself as if you are sitting on an enormous piece of grass and form a circle and it may be a wheel, a medicine wheel, or a clock, but truly it is the Circle of One, it is the Infinite Circle of All.
"See yourself at the centre of that circle, at the centre of the clock then visit each moment, each hour, each second, and feel that you are giving and receiving from each point within that circle.
"Now for some of you this can be done in silence. For others it can be done in song or whistling.
"Then when you are done — and you will not do the whole circle or the whole clock every day — sometimes you will find yourself stuck at 1:00 or 3:00, it matters not, sit in the centre and simply receive.
"And then the key, be in gratitude, be in that place of balance, so that you are in the place of charity and be conscious.
"Be conscious that you not only give, but that you also receive.
"Receive not only from this side and from the animals, the trees, the Earth, the sky, but also from the people, meet their eyes, allow their warmth to touch you, allow their smile to quench your loneliness, allow their being to intermingle and dance with yours."
St Francis asks us to celebrate charity, that charity is a celebration, 
a party — to share generously, our very core — to share our hearts, 
our heart knowing, our heart being.
Share our emotions, sadness, gladness,
let it out, share the joy of being alive,
and to give the green generously,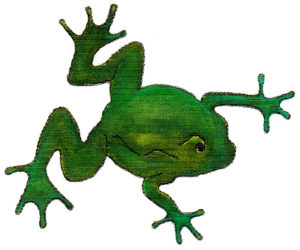 fully, every day,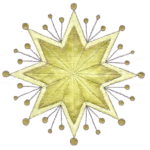 and to "Eat Green!"
Footnotes
(1) The New You, Emerging Into the Brilliance of Humanity's Heart Consciousness, by Linda Dillon, 2013, page 250
(2) "Heavenly Blessings: The Blessing and Virtue of Charity with Saint Francis," April 19, 2013, https://goldenageofgaia.com/2013/04/19/heavenly-blessings-the-blessing-and-virtue-of-charity-with-saint-francis/