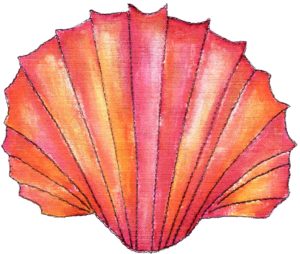 Each blessing and virtue is Infinite and Eternal, the perfect balance of the Mother's Blessing, Ability, Vibration, Movement, and the Father's Virtue, Sense, Frequency Born of the Stillness.
Jesus Sananda, through Linda Dillon, channel for the Council of Love, expands the blessing and virtue of fortitude explaining it as a quality to embody within our heart and mind, our emotional and physical field, in our environment, on our planet.
A dictionary definition of fortitude describes it as 'courage in pain or adversity.'
In a thesaurus we find synonyms like 'courage, bravery, endurance, resilience, mettle, moral fiber, strength of mind, strength of character, strong-mindedness, backbone, spirit, grit, true grit, steadfastness'.
Jesus says fortitude is our strength of character, our passion, our drive, our deep sense of commitment to our sacred purpose, what we promised — in our heart and mind — our soul contract to do.
Heavenly Blessings Radio Show ~ The Blessing and Virtue of Fortitude with Jesus
Meditation at  11:11, Jesus begins at 15:20 minutes
The blessing and virtue of fortitude:
Fortitude is action with Love,
surrender with Love,
in balance.
Stepping forward with Love, especially when we are afraid, by embracing our fear, transmutes and transforms fear into courage and valour, the Love, eradicating feelings and thoughts of lack and limitation.
The truth
dissolves fear.
Letting go, in forgiveness,
the false grids, our core issues,
all lack of self-worth, lack of self-love.
Surrender is the key that allows miracles.
Fortitude does not always mean that we are right.
Hence, when we wander off the path, it is that return to the centre that takes fortitude — our ability to surrender — forgiveness of self and others, tolerance, patience, forbearance.
The blessing of fortitude is the stamina, the courage, the bravery to return to centre, the heart of Love, over and over.
Our sense, the virtue of fortitude is knowing the centre, that intuition, that internal compass pointing the way, not guessing, not thinking, listening in the silence, heart's desire, knowing the truth.
As we move forward with our work — creation, healing, Nova Being, Nova Earth — humour, laughter, stories, not taking ourselves too seriously, kindness and consideration, common sense and forebearance are the blessing and virtue of fortitude.
Mind
heart, action
in Divine Alignment
courage, bravery, stamina
tolerance, forbearance, patience
commitment to sacred purpose
returning to the centre
over and over,
surrender.
Forgiving, forgiveness,
opening to unity and Love,
the interconnectedness of All,
Nova Being and Nova Earth
takes fortitude,
Love.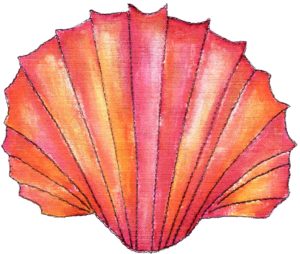 Orange is the vibration of fortitude, Loving action.
****
An Invocation for the Blessing and Virtue of Fortitude

I invoke Jesus Sananda,
the blessing and virtue of fortitude,
for Divine Understanding and Knowing of the
balance of fortitude, action of Love, surrender in Love.
Footnotes
"Heavenly Blessings: The Blessing and Virtue of Fortitude with Jesus," February 13, 2013, https://goldenageofgaia.com/2013/02/13/heavenly-blessings-the-blessing-and-virtue-of-fortitude-with-jesus/