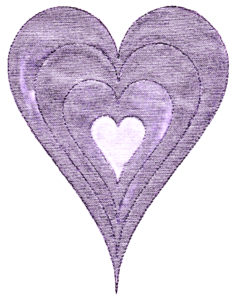 This post builds on the information brought forth in "The Blessing and Virtue of Truth (Part 1)," "(Part 2)," "(Part 3)."
Each blessing and virtue is Infinite and Eternal, the perfect balance of the Mother's Blessing, Ability, Vibration, Movement, and the Virtue, the Sense of the Father, the frequency born of the stillness.
We have learned the colours of truth are silver, pink and pale lilac. Silver is also a colour prevalent in the ray of the Divine Mother, the Divine Feminine.
Archangel Gabrielle, Lily of Love, Trumpet of Truth and Messenger of One, in her joy speaks to us of what she calls, "this core issue, this core existence, this cornerstone called truth." (1)
She says we often turn to her and ask, "Gabrielle, how do we know truth?"
She says she is the Trumpet of Truth, the Clarion Call,
and that she gives us her Trumpet, her Horn,
so when we speak we speak through it,
and we speak truth, as well.
She says clarity comes and anchors within us in that deep sense of knowing, when there is no doubt, no question, the deep-rooted sense of alignment, What Is, and that:
the truth of our being is all we need.
Truth will take us where we need to go, where we wish to be, our plan both for this life, and for Eternity.
The truth of our being will guide us back Home.
Gabrielle says "the comfort" we seek is to know, and when we hold the peace, the joy and the LOVE — "even when war is raging outside our door" — KNOWING we are Love, Loved and Lovable is the bedrock of Who We Are.
****
Often we avoid this deep knowing; like small children, we are afraid of the dark. We're afraid if we come to know ourself, we're afraid of what we'll find.
Gabrielle, as a Speaker and Trumpet of Truth, shares with us glad tidings of great joy, that we will find we are magnificent, we are Love, and we deserve:
We are worthy of Love, every expression,
human, Divine, and from our star brothers and sisters.
We are worthy because LOVE is essence, but it is also expression.
LOVE is movement, creation, the fuel of everything.
Gabrielle says she is the Archangel of Reassurance! come to tell us what we will find — when we come to know our beloved self — is LOVE, our Divine Self, and not the lesser expressions of human experience.
She says if we need to clear away "cobwebs of doubt" then simply ask for her to blow her Trumpet into our heart to awaken us! It is time!
****
To conclude this series on truth, Uriel, Archangel of the Silver Ray, Bringer of the Future, tells us, "The future is Now" that we are inside and outside of time.
To light our way, Uriel gives us his Silver Flame of Clarity and Truth, for this journey of wholeness, of Ascension.
He places this Flame, not only in our heart but in the palm of our hand, to cup — a small oil lamp — as we go forward into places of darkness, saying that sometimes the most fearful, dark place we explore is our own heart.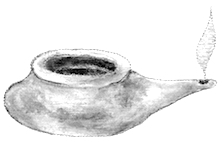 Uriel gives us this Flame, as we do this exploration that he guides us on, to light our way, to over-light us, reminding us we are not alone, that being alone is a huge misunderstanding of the human collective.
He tells us we are each part of the Unified Grid of All so it is impossible for us to "go it alone."
We are never alone.
Uriel offers us his arm, shoulder, back, wings, his presence and LOVE, his Light, to guide our way that we may know that we are not alone, that we are cherished far beyond measure.
The Mighty Ones want us to KNOW this.
This is the truth that they wish us to embrace and discover, not because they say so, not because it is written down or guided or channeled, but because we KNOW that it is within us.
This is Michael's, Gabrielle's and Uriel's offering to us.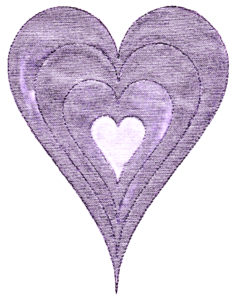 Thank you, Archangels Michael, Gabrielle, Uriel,
for teaching us this blessing and virtue of truth.
Footnotes
(1) "Heavenly Blessings: The Blessing and Virtue of Truth with Archangels Michael, Gabrielle, and Uriel," March 26, 2013, https://goldenageofgaia.com/2013/03/26/heavenly-blessings-the-blessing-and-virtue-of-truth-with-archangels-michael-gabrielle-and-uriel/
. All quotes are from the same source.
Truth (Part 1) – AAM
Truth (Part 2) – AAM
Truth (Part 3) – AAM
Truth (Part 4) – AAG & AAU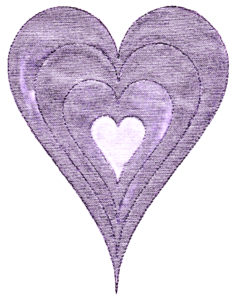 Daily Posting of the Mighty Ones
around our living space.