How many circumstances bother us about this world? There are too many to count!
Here is a simple way not to obsess, not to worry, about what is going on "out there" — to change the focus to self, to see things from our inner higher perspective.
Change Self Within ~ Change our Outer Reality
I had an obsession with pipelines crossing Indigenous land until I asked my self:
"Why am I so upset with the pipeline companies?"
"How does this relate to in my past?"
"Where were my boundaries crossed/trespassed in this life?"
Sitting still, and asking my guides I got answers, and then I asked if this related to past lives. Bingo!
Whether you know about past lives or not, chances are if you are obsessed with something not working in the world, there is a deeper trigger.

If you feel you need more insight, I do card readings for clarity – read about them here.
I do Zoom classes every Wednesday – see here.
Focusing on self and aligning with purpose is what changes our world (not the other way around).
****
Here's a way to practice: Acknowledge (ask Why?). Breathe. Release. Align: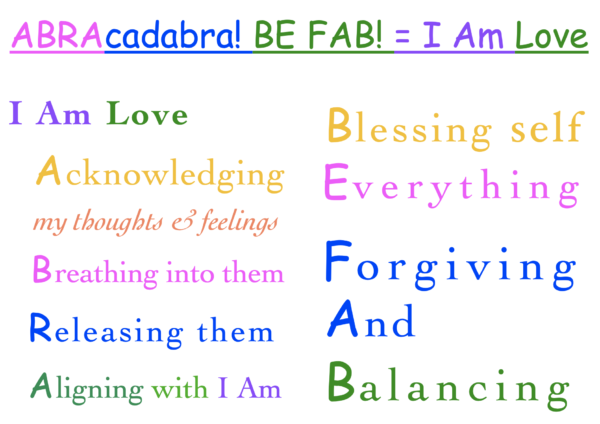 I Am Blessing Myself for my courage to be here
and all the wisdom I have gained.

I Am Blessing Everything
(Blessing helps bring everything into alignment).
I Am Forgiving – not judging, not reacting
I Am Balancing in my heart.
I Am Loving my self.
breathing the Mother's Patterning. . .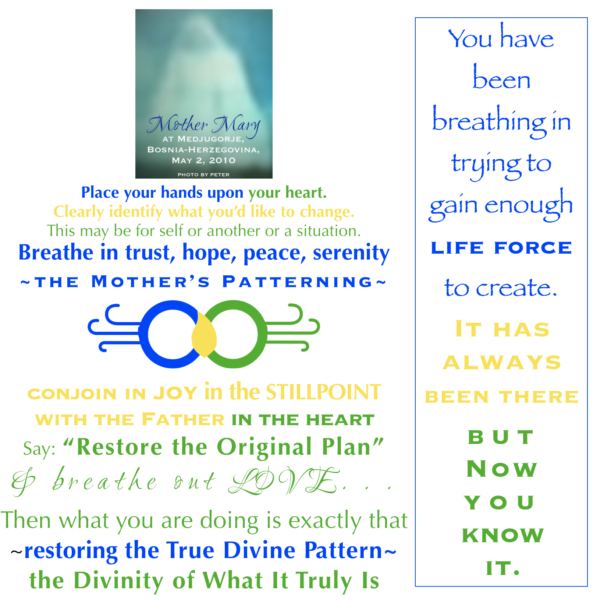 ****