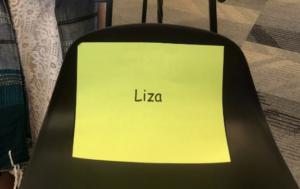 By Cantor Lee Degani, Congregation Shirat Shalom, August 11, 2018
http://shiratshalom.org/Rabbi-and-Cantors-Messages/6469093
Throughout the years we have had various children do a particular project. It involves having the Bar or Bat Mitzvah teen remember a child who died in the Holocaust, one who didn't have a chance to come of age. It is such a beautiful mitzvah project and one that has always touched my heart! But this past weekend something was different.
There are several organizations that arrange for Bar or Bat Mitzvah "twinning" with a Holocaust child. This family chose "Remember Us" I always love how they try to match the name of the child with the Bar/Bat Mitzvah child's English or Hebrew name. In this case Abigail's middle name is Eliza as is her Hebrew name. She received the name Liza Akerman to remember.
Abigail and her mother researched to find out as much as they could about Liza. They learned she was born in Kishinev in 1931 and died in Belgorod-Dnestrovsky 12 years later. There isn't any mention of her mother but Liza, her father Dudl, grandmother and two sisters were in concentration camps during the war. All perished.
I wondered after the service what it was that made Liza's memory become so alive for all of us. Was it her name on the chair? Abigail insisted that there would be a chair of honor, that Liza would stay beside her during the service, that Liza was included in the pictures beforehand.
When Abigail spoke about Liza during the service there was such a Sacred Presence that came into the room! It was a Presence of such Love, of such adoration! It touched something so deeply within all of us! As I looked around I saw the tears streaming down faces. Was it the soul of Liza saying thank you?
There was just something so profound that happened during that service. Later I understood so deeply within that the Presence in the room had come to bring healing for the wounds, the scars, the memories that we carry of the Holocaust.
May this healing continue as we remember all children in our collective history who were prevented from coming of age, as we remember all children of today's world who are being prevented from coming of age.
This Presence of Love brought such hope! I know that there will come a time when there will no longer be new names to put on future chairs.
May it be soon…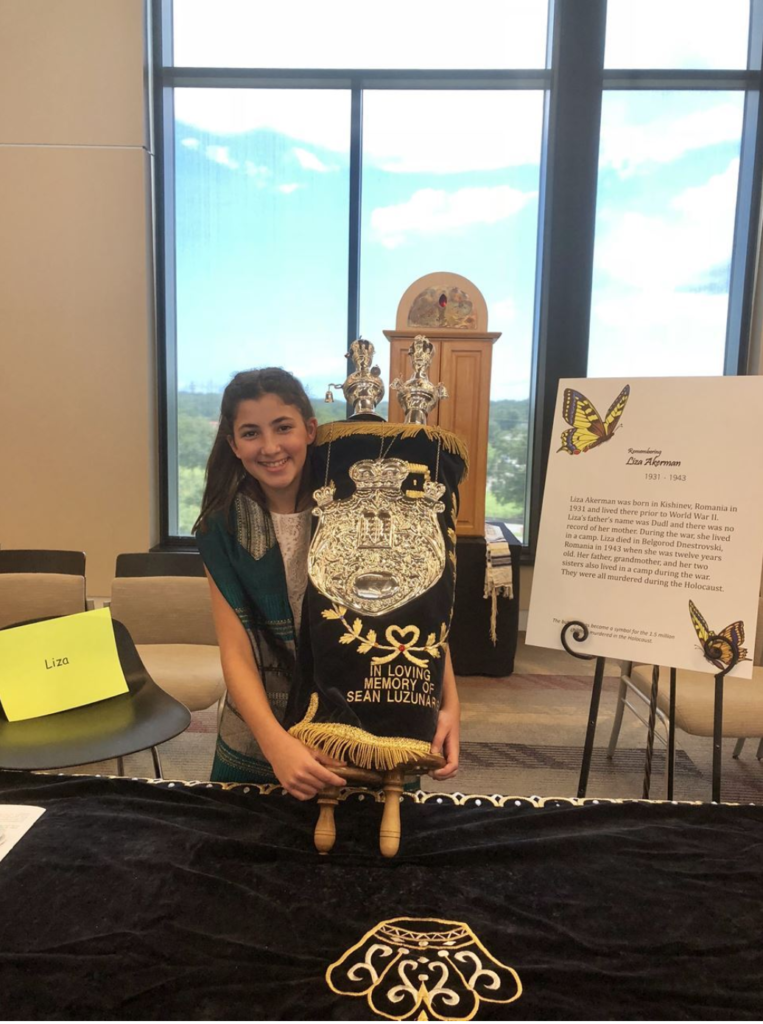 Please read and share our blog posts: Rabbi & Cantor's Messages