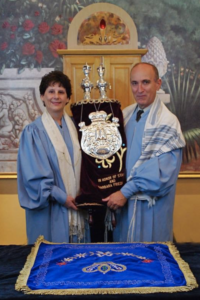 Lee is a dear friend. We have known each other this lifetime 🙂 since early 2013, "meeting" in Linda Dillon's online webinars, and then physically at Council of Love Conferences. Healing, teaching and writing are just a few of Lee's passions. Thank you, Lee, for all your amazing work building Nova Earth.
Visit Lee here at: Connect to Healing and Congregation Shirat Shalom
From Lee's About page on her site, Connect to Healing:
Although children have a natural awareness of the spiritual realm, many have an inner yearning for a deeper connection, not only for increased understanding, but to release anxieties, fears and insecurities absorbed from daily living.
Lee Degani has a special gift for working with these children and their parents. She discovered this ability to perceive energy as a young child herself and as a result was not only drawn to the sacred traditions of her own religion, Judaism, but also had a deep desire to understand other religions as well. When her 4 1/2 year old nephew died in 1993 and she could not find answers in traditional religious teachings, Lee began studying the mystical traditions of many cultures; subsequently discovering the universal laws and truths that underlie all religions and cultures. Lee understood that she was to bring these profound teachings to children on their level, which she has continued to do through the vehicle of her congregation, Shirat Shalom, which means 'Song of Peace' and through 'Connection to Healing, a Return to Wholeness' to children of all faiths and cultures. She is especially excited her most recent program, the Infinite Child Institute where children learn to utilize their Third Eye to improve academically, socially and emotionally.
Lee is aware that her ability to connect to Healing Energy is a sacred gift to be used to help others. In her work as a cantor and a sound healer, she channels this energy through her voice, bringing love, healing and peace to all who hear her. She also brings healing through her hands and from her heart and can send this energy long distance or to another person or animal anywhere in the world. As an intuitive empath she is able to feel on her body the specific areas where healing on the individual is needed. As a channel she brings personal and universal messages of Love from Higher Beings and the Spiritual World.
Through "Connection to Healing, a Return to Wholeness" Lee offers private healing sessions either in person or thorough "distance healing" for babies, children, adults and animals. She also offers classes for children and their parents teaching them that we all have the ability to connect to healing energy. She especially loves teaching children as they have no preconceived notions and are open to utilizing their spiritual tools to become more balanced, centered and whole. In her most recent program, The Infinite Child Institute, Lee and her husband David teach children to utilize their Inner Light Vision, enabling them to see and read blindfolded.
Whether she is working with an individual or with a group, Lee follows her higher guidance and draws on various healing modalities including Kabbalistic Healing, Sound Healing, 13 Octave LaHoChi. Color Therapy, Reiki, Quantum Touch and Energy Releasement TherapySM
Lee is excited that more and more people are becoming aware of our universal ability to connect to Healing Energy and thus begin a Return to Wholeness.