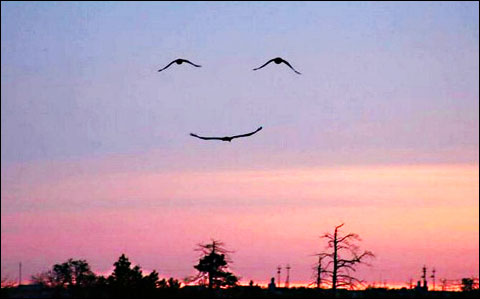 July 18, 2018, by Bob Jackiewicz
The body houses physiological, electrical components that react or respond to stimuli, to energy.
My imperfect understanding of the nervous system's emotional and psychological backdrop is limited.
An oversimplified interpretation of how that energy interacts would be that the brain sends electrical impulses using synapses, neurons, neurotransmitters, etc. to systems in the body.
Electricity here alludes to the body's energies and the Law of Attraction.
With intent we can change the energized self-talk story told, or the perceptual report about external circumstances that's reacted or responded to, and change the energetic makeup that is constructed through perception.
Now, instead of storytelling, clearer thinking can acknowledge the dictate: "Be still and know that I Am."
Using that decree I can rely on the Law of Attraction to create a different energy grid.
When attuned to the Law of Attraction I'm deliberately and intentionally taking charge of my energy pattern.
I own my power, my energy grid. I'm empowering myself.
And, as the self-talk changes, so do my perceptions transitioning from the small "I" to the "I Am" that I Am.
The tales I tell then reflect my observations and perceptions grounded in truth and report experiences that take place within me, not without.
My ear is on the inside rail where all of the action is.
Listen to the personal accounts you've been reporting. Hear where they are anchored.
See if they are moored in the harbor of fear or love. Describe the eyes that are seeing.
When you find the small "I" at the helm forgive yourself that you forgot who you are. Take back your power for you are the "I Am" presence of All That Is, and All That Is, is Love.
You forgiving you or me forgiving me for placing judgement or criticism on circumstances or people also returns us to love's neutrality. [Judging others is ultimately rooted self-judgment. Therefore the efficacy of forgiving others would be found in forgiving the self.]
"Love is patient, love is kind. It does not envy, it does not boast, it is not proud. It does not dishonor others, it is not self-seeking, it is not easily angered, it keeps no record of wrongs…"      [1 Corinthians 13]
Love does not judge, either.
"Judge not" is sound advice whether it's directed inward or outward.
Once I judge I have left the realm of love's neutrality. I no longer affirm the "I Am" that represents my truth.
When I attempt to label the external world of phenomena, are the eyes of perception using the lower case personal pronoun "I" or the "I Am" personal pronoun which reflects my truth as an expression of the divine?
The answer is clear. The "I Am" self does not label. As Love, it is neutral.
So, why do I even want to characterize anything or anyone when all external circumstances, or phenomena, are neutral, illusory creations to begin with?
---
More posts by Bob Jackiewicz:
---