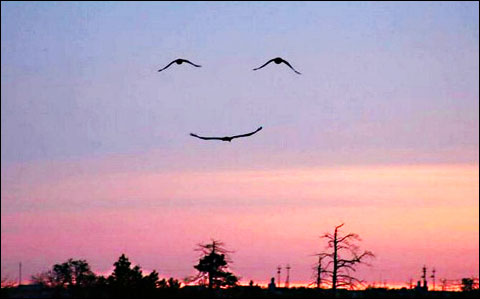 March 17, 2018, by Bob Jackiewicz
For those who haven't read the parable I'll share it here:
The Tale of Two Wolves
A grandfather is talking with his grandson and he says there are two wolves inside of us which are always at war with each other. 
One of them is a good wolf which represents things like kindness, bravery and love. The other is a bad wolf, which represents things like greed, hatred and fear.
The grandson stops and thinks about it for a second then he looks up at his grandfather and says, "Grandfather, which one wins?"
The grandfather quietly replies, the one you feed.
In a few months I'll have reached a ten year anniversary marking the end of a five decade long relationship primarily with alcohol but that also saw other substances.
Eight years ago I started eating vegetarian and I'm pretty much vegan now.
Two months ago I ended a more than four decade long relationship with tobacco.
I'm tagging these events because I feel I'm qualified to speak about the two voices one might hear in the head that provoke, prod or gently suggest.
One I'll call the ego and I'll subtitle it fear. It definitely has the louder voice of the two. It's cunning with its guidance.
The other I'll call inspiration, for now, but it's an inner guidance that I'll subtitle love. The love voice is becoming progressively more trustworthy. I'm falling in love with the "love" voice.
There's been a clash between these two voices over time but one is getting stronger.
I know which voice will win out. Like the parable, it'll be the one that receives the most attention.
I know which one that'll be as well. The one that I've been giving my attention to.
The voice that's guiding me through these transitions is not the voice that guided me to the condition that required change.
Where fear was crafty and insistent love has a soft, gentle whisper.
To yield to one brings temporary euphoria. To follow the other brings equanimity, peace and uplifting, lasting joy.
I mention these events not to boast or elicit admiration but to share how quickly I'm transforming lately. It's remarkable in the truest sense of the word just as the transition a caterpillar makes to become a butterfly.
It's worthy of remarking because it feels like the ego's fading to the background and the love voice is advancing to the fore with strength and purpose.
Much of the journaling I do lately revolves around observing the transition between these inner voices that reveal a shift from one, fear, to the other, love.
I want to express some words of encouragement to anyone who may be within earshot of this inner voice of love and who may be struggling to hear it.
Breathe gently, still the body, quiet the mind, feel the heart open and know that if it's a soft and gentle whisper that you hear, open to it. I promise you that you are on the road to profound affection.
I know it's not easy, but it is simple. I know, too, that the road may seem long. Try to stay present, in the here and now of listening for your inner voice of love. It's there. It always has been and always will be.
Listen to the voice that soothes and caresses. You already know how the other one feels.
"May the Angel of Awakening,
Stir your heart,
To come alive to the Eternal in you,
To all the invitations,
That quietly surround you."
John O'Donahue
From my heart to yours and with deep love,
Bob
---
Other posts by Bob Jackiewicz :