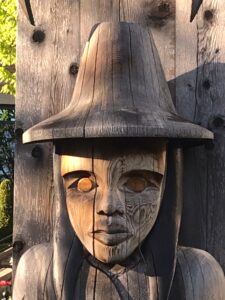 Continuing this 3 part series series, walking my neighbourhood with my granddaughter. . .
3 totem poles, signifying our Oneness and Reconciliation in Canada, are a few blocks from where I live, in front of a Vancouver School Board building.
In 2019, when they were carved, I talked to the carvers but never came back to read the plaques that are posted below. Since then, many children have been discovered buried, beside residential schools across Canada.
Our history has risen to the surface to be addressed.
The Legacy Carving Project – 'We Are One' – 3 totem poles, are a national first for our public school district: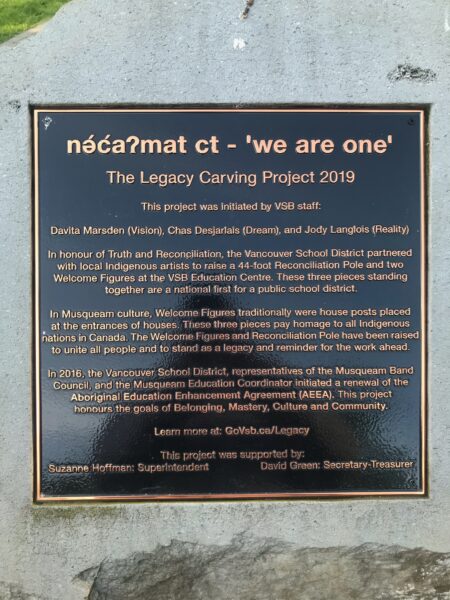 This permanent installation was created by artists representing the 3 local First Nations — Squamish, Musqueam, and Tsleil-Waututh — and carved out of 300 to 500-year-old red cedar logs.
The tallest of the poles is intended to "unite everyone," while the 2 welcoming figures — one male and one female — recognizes the balance of both genders and the school district's commitment to equity and inclusion.
In a newspaper article, I discovered over 1,500 students visited the artists during the carving process to learn more about the process of creating a totem pole, the significance of the symbols on the poles, and the meaning behind reconciliation.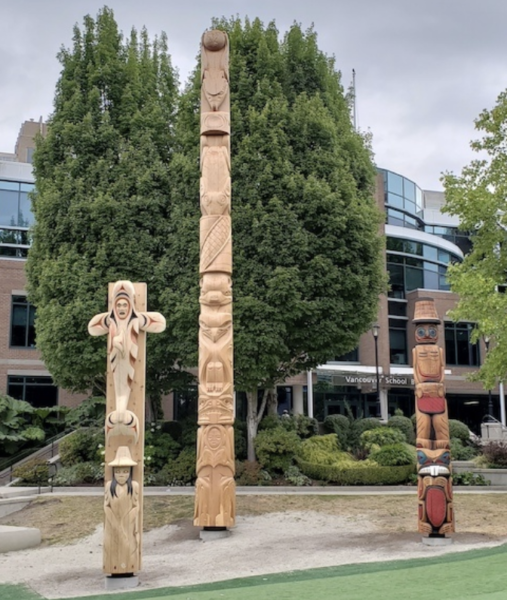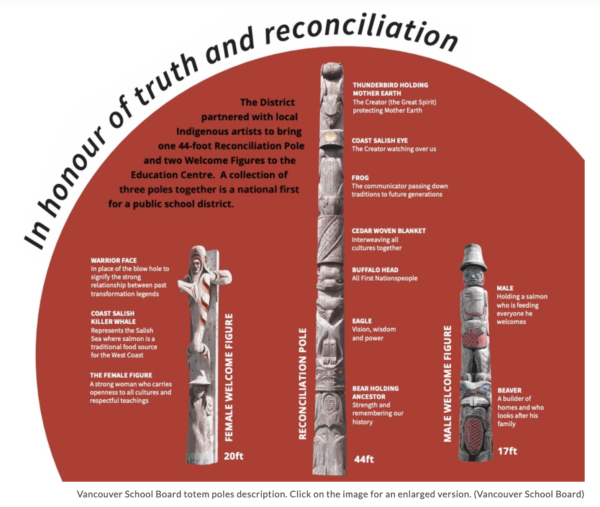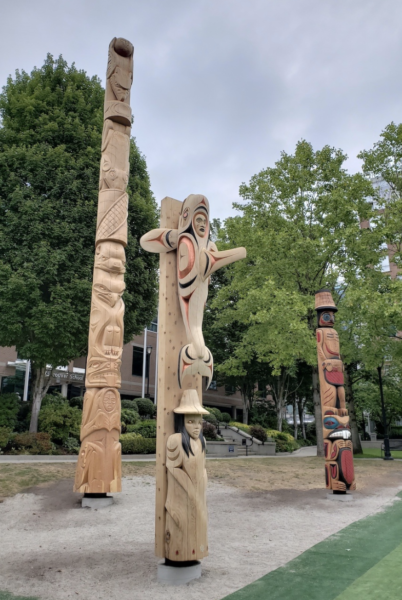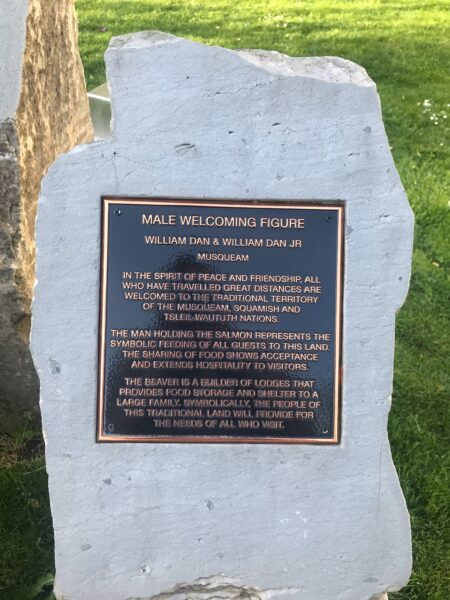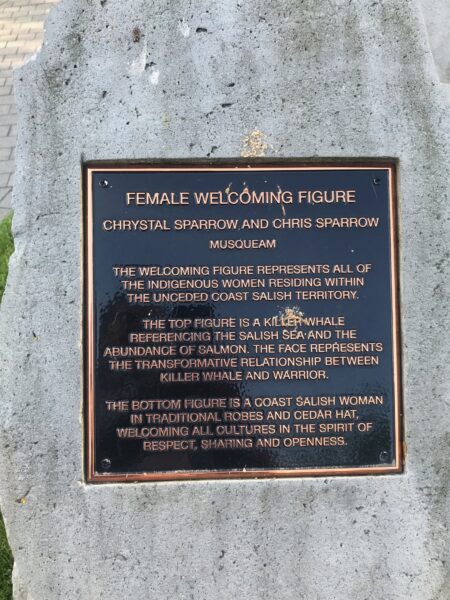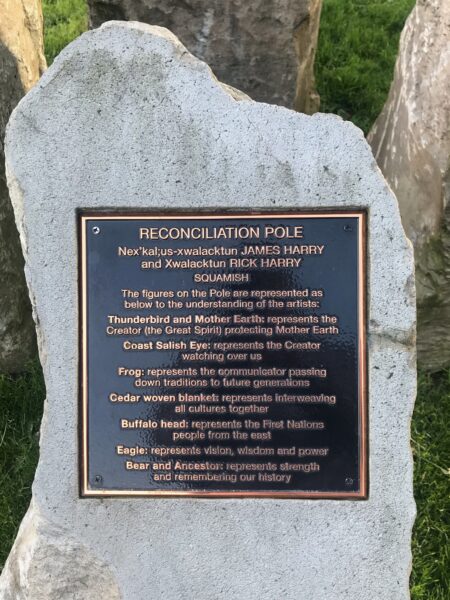 We Are One