The purpose of the 13 Universal Laws, the Mother has gifted us with at this time of Ascension on Gaia, is to help us understand how things work in the higher realms and how to find the place of balance.
The Universal Law of Transmutation is the cleanup law, the reconstruction law, the beautification of the community law, a way for us to bring back the original purity, grace, and beauty — the balance — the intentions not only of Gaia, but also of our own sacred selves.
Sanat Kumara, through Linda Dillon, channel for the Council of Love, tells us Earth was intended to be, and was, a playground of Love.
In the beginning, there was only purity. There was no duality/polarity.
Earth was intended to be a place of Love, of delight not hedonism, but the pleasure of revelling in the magnificence of creation.
****
Before we entered into this lifetime, we set intentions.
We formulated our original intentions in the higher realms with wonder and Love, intentions in alignment with the Mother's Plan — the family plan, unification — and our plan.
Yet, over thousands of years on Earth, we have demonstrated our ability to create separation and illusion — repeated situations not of love created from the false grids and our core issues — ways of being not found in the higher realms.
Invoking the Law of Transmutation helps us to remember, to rediscover those original intentions, and to transmute intentions that have gone awry back to purity, to bring us back to what we wished to achieve, to experience, to be.
Intentions are not simply about service.
Intentions are about us
remembering
our pure
Love
****
In this earthly realm the Law of Transmutation can be invoked when we are presented with circumstances that are not of love.
We can with Love — always with Love — place, imagine the entire situation like a miniature stage, cupped in our hands in front of us, invoke the Law of Transmutation, the higher realm assistance, and then stand back from the intensity, allowing transformation to take place.
Transmutation is about being the Loving observer,
the Loving witness.
There could be, with ourselves or another, relationship troubles, an illness, or even a feeling to transmute, and by holding it away from ourselves, imagining and seeing it in our cupped hands — observing it, knowing and trusting in Divine Assistance — we allow healing/creation for the highest good of All.
This can take minutes to days to longer — Divine Timing is just that — perfect Divine Timing.
****
We do not use the Law of Transmutation simply because a situation is painful or troublesome — we do it out of Love — and we allow the issue to transmute, in physical reality, into perfection.
We take that grain of sand, strip it down to its purity — and then we create the pearl — wondrous, radiant well-being, relationships, and planet.
With assistance
from our Star Brothers and Sisters,
and the Divine,
there is no situation,
there is no challenge
that cannot be transmuted,
reconstructed with Love.
****
Part of the understanding of the Law of Transmutation is remembering our self-Love and self-worth, the grace and beauty of our sacred self.
With understanding of
the false grids and our core issues
we transmute old ways of being to peace, Love, joy.
When we invoke the Universal Law of Transmutation and higher beings, we can ask for help with anything that is troubling us, within or without.
The core issue of everything not of love
is always lack of self-worth and lack of self-love.
Universal Law invocations create miraculous reconstruction to original purity, beautify the community, clean up any issue or situation that takes us away from the place of balance, Love.
Invoking is a very powerful action.
When we invoke Sanat Kumara, St. Germaine, the Mighty Ones, the Ascended Masters, the Mother, our Star Brothers and Sisters it is their agreement, in accordance with the Law, that they show up.
Breathe
Trust
Expect miracles
****
Clarity is one of the Mother's Gifts to us and truth is clarity.
In the clarity of Who We Are and who the Mother is, hunger, war, spousal abuse, child abuse disappears, all feelings and issues of separation, all lack disappears. 
All lack of self-worth and lack of self-love disappears. 
With our every breath of peace, Love, joy, forgiveness, compassion, gratitude — the Divine Patterning of the Mother — with understanding and knowing of Her Universal Laws, Blessings, Virtues and Qualities, how things work in the higher realms, we create, Nova Being, Nova Earth.
The transmutation of 'everything not of love' to Love is the Mother's Divine Plan, Her Family Plan, with unification, unity for all on Gaia.
Invoke the Law of Transmutation
and the higher beings
r e c o n s t r u c t
w i t h  L o v e
****
An Invocation for the Universal Law of Transmutation

I invoke the Mother and Sanat Kumara,
the Universal Law of Transmutation
for clarity of _______________,
to bring back original purity,
to reconstruct with Love,
right Now.
No project — nothing — is too big or too small to reconstruct,
with help from our Star Brothers and Sisters, the Divine and Love!
Footnotes
"Sanat Kumara, Raj, Explains the 8th Universal Law, the Law of Transmutation…, October 11, 2013, channeled by Linda Dillon for the Council of Love, http://counciloflove.com/2013/10/sanat-kumara-raj-explains-the-8th-universal-law-the-law-of-transmutation/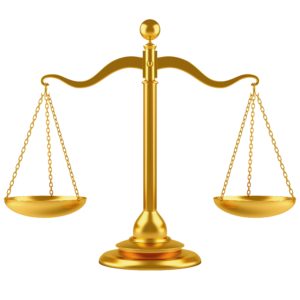 Much gratitude to Linda Dillon,
channel for the Council of Love