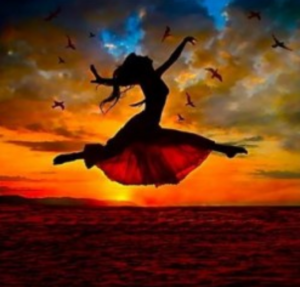 The Buddha: You see, judgment is very much the cancer of humanity.
Yes, a virus, and it may start out as a slight sniffle or a hiccup, but the end result as the virus grows both within you and externally – because what is within is always without; that is the Law – and so what happens is that it causes devastation; it causes the eradication of worth, of connection, and certainly the elimination of any sense of community.
Heavenly Blessings: The Buddha Speaks to Judgment and Discernment, May 10, 2016
https://goldenageofgaia.com/2016/05/22/transcript-heavenly-blessings-buddha-speaks-judgment-discernment-may-10-2016/
Heavenly Blessings Radio Show Host: Suzanne Maresca
Channel for the Council of Love: Linda Dillon
Meditation from 13:57 to 21:50
Buddha: Greetings, I Am the Buddha.
Suzi: Welcome.
Buddha: And welcome to you, beloved sisters, beloved angels, beloved listeners, beloved family, beloved Gaians.
Do you know how long I have waited to speak to all of you as Gaians, as a unified whole, as simply One? For this is truly a day of celebration, of magnificence, and that is why I have brought my gifts to you, to sit with you, to kneel with you, to walk with you, and yes, to speak of this issue – because it is an issue – of judgment and discernment.
Judgment is part of the false illusions that have grown up in this race called humanity, and it is among, if not the most destructive element of the human race ever. It is judgment that has caused war and poverty and death and disease, isolation and separation.
Judgment is not simply thinking that someone is wearing a funny hat or an outrageous outfit, or behaving in a manner that is distasteful. Judgment is finding another lacking, that somehow you in your arrogance believe you have the right to bring your wisdom – false wisdom – to the situation and deem a person worthy or unworthy, likeable or unlikeable, lovable or unlovable, worthy or unworthy not only of your love but of the right to be upon the planet.
You see, judgment is very much the cancer of humanity. Yes, a virus, and it may start out as a slight sniffle or a hiccup, but the end result as the virus grows both within you and externally – because what is within is always without; that is the Law – and so what happens is that it causes devastation; it causes the eradication of worth, of connection, and certainly the elimination of any sense of community.
There are those who practice judgment and believe falsely that they are part of this or that community. And in that misinformation, this misunderstanding, this judgment, they exclude. Now, how could that ever be a replica or a mirror or a practice of the Divine? Well, you all know that it most certainly cannot be. Judgment is of spiritual, mental, emotional arrogance, and that arrogance is simply a mask for feeling less than, for insufficiency and for the lack of self-worth.
All of our messages, all of the times that we have spoken to you, that I have spoken to you, for thousands and thousands and thousands of years – we talk about the unifying factors that you find yourself and love yourself so that you may see and recognise others. And when I say "others", I do not simply mean human beings; I mean all beings, whether it is a cow or a mountain or a stream or a river.
Judgment is based in cruelty; it is based in the feeling or the desire to make one feel either elevated or less-than or even excluded, and that denies the basic recognition that all beings come from One and are part of One, and always will be and always have been.
Judgment is a very bad habit. No, I do not say that in judgment. It is much the way as destructive patterns or habits have harmed the human race. How do you break this pattern, this addiction? Now, I am not saying, my friends, that you do not discern. You have a brilliant mind, a discerning wit, clear vision, preferences, and yes, of course, the reality of your perceptions.
So let me use an example. Let us come sit next to me under the bodhi tree. Let us take this tiny speck of time and elongate it into many days. And as we sit there, there will be times of peaceful silence and no dust, and we will smell the fragrance of the flowers and even the hum of the flies will sound sweet.
And then there will be times when someone drives by us either in an ox cart or even a motorcycle or a car, and they speed by paying no attention to us trying to gather the love from sheer air.
Do we curse those beings? Do we send them into the shadows? And do we say that they have no place upon this dusty trail? We do not know whether they are hurrying to the market because they finally have money for food for their family, or they are rushing to aid another or going to the hospital, or whether they are simply out for a 'joyride' – such a funny term!
All you know is that the person that is passing by is the same as you. And either in this or other lives or other situations you have behaved in this way, sometimes intentionally, sometimes simply unconsciously, not even realising that you are spewing dust and dirt and mayhem all over us sitting under the bodhi tree.
So we cannot judge, in the same way as when one comes along and offers us a basket of fruit, and we eat this delicious, nurturing substance and we think, "What a fine fellow," and that is the truth. But we do not know whether this one is attempting to make recompense, or simply practicing generosity, or that the food was about to go rotten and he thought, "Give it to the beggars sitting under the bodhi tree."
We do not know and we do not need to know because it is truly Source that has delivered that fruit to us in our hour of hunger. And so always, we bless. We cannot always discern. You discern the blessing and you leave the motivation out of the equation. Your expression of gratitude, our expression of gratitude, our enjoyment of the fruit – it is a gift.
The gifts come in many, many forms. But when you are judging, my friends, rather than discerning, observing – and participating, because eating the fruit is participation; thanking them is participation – but you remain in that neutral position, and in that way you are able to see the divinity in the gifter, in the fruit, in the basket and even in the dust.
If we rise up and walk, as I have asked you to do many times with me, and we travel from village to village, through your own preferences and the perceptions that you have there will be some villages you love and connect to, and then there will be others that you feel disconnected or indifferent to. It does not mean that you condemn the difference or the indifference. It is simply that it is not your first choice.
But you do not say to everyone who lives in the village that you are indifferent to, to move out, that it is evil, that it is lacking, because you do not know the joys that are felt within each and every hearth, the reasons that people live there, the choices they have made. No, your only choice is to honour that. You may not choose to reside there, but you do not judge it.
Judging is always cruel, and what it does is it robs you of the truth. We speak of compassion, of awe and of wisdom, but what discernment also is is a seeking and an acceptance of the truth; that you put yourself in the quietude, the certitude of your being, of your heart, of your mind, and you not only seek but you find and you allow and you become that truth.
And when you see the truth, it is not differentiated from wisdom or compassion. It allows you to see the pattern. And if there is something in the wisdom and the truth that you see in the existing pattern, whether it is in a person or a situation or a collective or an environment, and you truly see that there is an element missing, then with the greatest of compassion you send that missing link.
That is the reason why we leave the bodhi tree and travel with nothing but our eyes and our hearts, so that we may really do the work that is necessary. No, my friend, it is not about being a saint; it is about being human. It is about recognising your divinity and the divinity in everything.
Long ago, I have asked you in discernment to attach in these situations or in your creations to the highest vision, the truth, and then radically to detach. In many ways, discernment is about detachment. So you attach to what you wish in the purest sense of the word, to the truth, and then you step back, detached, and you observe what is, just watching.
And then you attach in the realm that you occupy, in ways that are of compassion and wisdom and truth, to the pathway that leads to the highest vision. That is how any being proceeds, because it is not of hatred or of false delight – of which I have known much. It is simply the truth.
Does it take practice? Previously I would have said yes, many, many lifetimes of practice. But my beloved friends and family, you've done that practice. I am not speaking of something of which you are not fully aware. You know your perceptions; your ability to perceive is elevated more than ever. So you are ready for this shift.