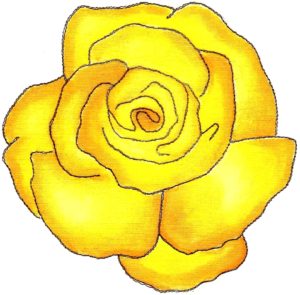 Each blessing and virtue is Infinite and Eternal, the perfect balance of the Mother's Blessing, Ability, Vibration, Movement, and the Father's Virtue, Sense, Frequency Born of the Stillness.
Archangel Jophiel, through Linda Dillon, channel for the Council of Love, expands our understanding of awe — how awe is an integral part of Divine Creation — the awesome wonder of ourselves, of everyone and everything, of what is possible!
We know we are here to create a new planet — to Love ourselves and to Love each other — to create new societies, new cities of light, within and without, Nova Being and Nova Earth, and we have been told to dream big, to build on those dreams, and then to grow them again and again and again, to create new paradigms, new patterns for the future.
Heavenly Blessings Radio Show ~ The Blessing and Virtue of Awe with Archangel Jophiel
Meditation at 12:21, Archangel Jophiel begins at 36:54 minutes
The blessing and virtue of awe is wondrous, for when we embrace and remember awe, we open to the magic in everything!
Awe is the thrill and expectation — the joy of simply being — watching the unfolding excitement, the miracle of the New!
****
For thousands of years we have been creating what doesn't work, hatred and greed, control, lack and limitation, mostly forgetting the blessing and virtue of awe.
Now we are at a time — we have come full circle — where we are remembering Divine Sacred Union, our partnership with the Higher Realms.
Archangel Jophiel asks us: "What gives you that sense of incredible, indescribable awe?" and then says, ". . . there is a quality to creation and awe and innocence and the knowing that there is always more so it absolutely cancels out limitation and lack."
What a  b l e s s i n g  awe is!
E v e r y t h i n g  is unfoldment
Change is constant on our planet
and in the Infinite expanding Universe.
When we remember awe, we remember our purity, our innocence, our sweetness. We remember our mastery, our wholeness, our brightness, our Divine Perfection in human form — the beauty of Who We Are — and even though our understanding and experience of God is limited, we are aware that there is always more to learn, to experience.
Creating in joy, laughing, having fun in the magic and wonder, we begin to see what we are truly capable of as we bring the totality of our being to everything we do. There is an incredible sense of awe at the magnificence of the Universal Plan, the unfoldment.
The pink diamond flame in the centre of our heart,
the wholeness of our Divinity,
is  s p a r k l y  pink!
Within
this flame
in the sense of awe
the wonder, the innocence,
the splendour, the magnificence,
the magic, the beauty of Who We Are.
Dreaming big in the stillness, remember
what we have designed for ourselves.
 Flow with sacred mission
and purpose,
totality of being,
blessing & virtue of awe,
magic and wonder of creation
in partnership, in sacred Divine Union.
We are here to Love — to know the Light in physicality — to remember that each of us are a creation of Mother/Father One.
How can one not
have a profound sense of awe knowing this?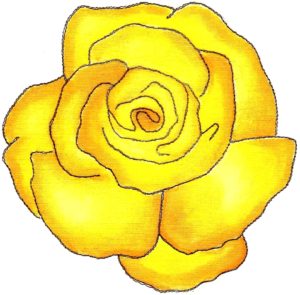 An Invocation for the blessing and virtue of awe
I invoke Archangel Jophiel and the blessing and virtue of awe
for Divine Understanding and Knowing the wonder of awe.
Footnotes
(1) "Heavenly Blessings: The Blessing and Virtue of Awe with Archangel Jophiel," April 11, 2013, https://goldenageofgaia.com/2013/04/11/heavenly-blessings-the-blessing-and-virtue-of-awe-with-archangel-jophiel/