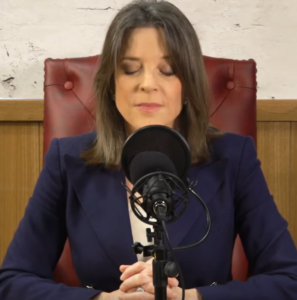 Marianne Williamson ups the ante with a meditation and prayer for the Coronavirus below. (This site does not endorse vaccines.)
Also below, a look at her courageous campaign as a Democratic nominee in the 2020 US Presidential election.
Thank you, Marianne, for Who You Are.
Our task is to generate a massive wave of energy, fueled and navigated by we the people. . . All of us must be better now: more educated, more involved, and more conscious citizens.
– Marianne Williamson