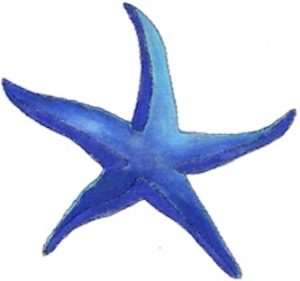 Hi… This me… Godfrey…
What is life full of care…
We have no time to stand & stare…
No time to stand beneath the boughs…
& stare as long as sheep or cows…
Rightly conveyed by the poet in his poem so long ago & which is applicable to us even in today's life that we live…
Just think…
In today's world with everything depending on competition, speed & technology… Where is the time to see who is there besides us… or inquire on how our neighbour, friend, family member or own mother, father, children or wife are as the speed we are travelling in this life is blinding us to see & feel the real world we live in…
This world has become so materialistic that it is indeed very difficult to cope up with our basic upbringing of Thanking & Praising God for in his mercy & blessing we live to see a new day…. or night…. we have completely forgotten that there is someone up there who loves us & takes care of our daily need…
Day in & day out… Everyday…
****
Every now & then when we face certain difficulties in life we either try to blame someone or something for our misfortune along with a list of things we should have done in order to avoid them… But have we really looked into our own heart & soul & examined as to why it happened in the first place….
Maybe it was to happen & we were just present there to take the fall… These things happen because of who we are in order to teach us a lesson… That everything is already there within us but we are not aware of it as we do not have the time or the inclination to check & see it unless some sort of misfortune befalls us….
Then we reach into our heart and seek solace on how to get out of it ready to do anything… & then think of God & pray to him… Ask for guidance, forgiveness, protection do all sort of things to please Him according to our needs….
****
I once met a man praying in Church all by himself on many occasions that I to had gone to pray there… Always sitting and praying in that particular corner… & as it so happened I happened to talk to him just casually… & we came to know each well and became friends…. Always greeting each other hi how are you… how is your day…
Nothing unusual in that but just as friends…
But while talking casually one day he just inquired with me as to why & what do I come to this Church to pray for…. & I told him I pray for everyone in need of prayers both those who can & those who cannot pray for themselves, for individuals, families, souls in purgatory the sick & the dying, destitute… etc…
He was happy & said that is very good… May God bless you… & then shocked me….
When he said that everyday he comes to Church he watches all the people who come there say their prayers, put their petitions in the petition box… Ask for different favours kneel do penance for forgiveness… and go their way….
Do you know he asked me how many of them come back when whatever their need was is granted to them… Just to say Thank You… In Gratitude…
My friend… It is for these that I pray… That God grant them the gift of Gratitude… For the blessing they had received….
Thanking God Day In & Day Out for the wonderful gift of Love & Understanding, Kindness & Forgiving us our trespasses… & also asking us to forgive those who trespass us with love…
God bless us with Love…Amen…
We see miracles happen with our own eyes but are unaware of it as…
Miracles are sometimes just good people with Love & kind hearts…. Thanks…
****
On how prayers can work miracles… Teach you certain values in life… That are more important than riches and position to develop you spiritually…
To understand the feeling of others their happiness, sadness, suffering, joy while caring & sharing what little we have just to see the smile & joy in their face…..
Let me tell you about a few life time experiences that I had gone through in my early childhood days… How morning prayers, the grace before meals, the Angelus, the rosary… Holy Mass, and any other prayer service that I had to do an attend… During my growing up days & the effect it had on me in the course of the years as I grew up….
The things that were hidden from us as bad or good in all the teaching or learning imparted to us by our parents, guardians, teachers, & all those we came in contact with during the growing & learning process who never explained to us the real meaning of bad… & only explained the good to be instilled in us…
Created a division in our hearts which were at that period of time open to all types of learning being inquisitive by nature…
To taste the forbidden fruits which were more attractive then then those that were not forbidden…
This type of infighting between good & evil within my soul created a rebel in me that after sometime…
I had no control of my own actions which was against the teaching I had learnt but just the opposite bringing about the downfall of my soul & putting me into a limbo of darkness with no hope of any kind to redeem my soul… Such was the misery of my soul listening to the crying of my heart… With sadness…
It was during this part of my life that I was diagnosed as an epileptic patient…. & for 18 long years I know what it was to fall anytime & anywhere without warning left to the mercy of those good hearted people who found you fallen…
God bless them…
For there were plenty who took the pain to put me in a cab & reach me home safely…. not remembering anything just blank with a body that could hardly move in pain…. This was my personal Hell created by me for me…
The stories that people spoke about you… Which were so painful not on your face but behind your back can drive even a sane person to end his life… of which even I had attempted it on several occasion… But was not successful… When all sorts of other things did not work in my favour…
Then one fine day I happened to be sitting in Church close by to our house late in the evening trying to find solace in the calm atmosphere inside it crying my heart out … That I felt some sort energy envelop me….
I felt my tears dry & my heart warm up to something I could not explain or see but definitely feel & I knew that there was hope & I would be fine….
Praise The Lord… For His Love & Mercy is without end…
****
I was cured from this not by a renowned Dr. Of some Dr. Who was a specialist…
Or by medicines, for I had tried everything that was offered, even piercing my ears by some Holy Baba (a local Baba whom you get in Mumbai a dime a dozen. Someone asked me to go to him & see if he could be of some help) who gave some medicines to have, but with no effect & on the same day I fell three times… and you can just imagine….
The person who put an end to this terrible suffering was just an ordinary man doing good wherever he travelled, an acupuncture doctor who knew about acupuncture & its healing (so you see the difference… This one was genuine but since people were not familiar with this type of treatment no one would believe him) & he happened to be in Mumbai at that time in 1980/ 81…
I do not even remember his name or ever inquired about him… But later on when I did inquire he had just disappeared…
He was a friend of my boss where I was working….
Around 12.00 noon he came to meet him & was sitting in his office when my boss remembered me & spoke to him about my sickness…
He just looked at me asked me to come sit on a chair…
He asked me a few general questions… Then he took a needle & pierced both my ears…. Acupuncture.
He told me to stop all medicines…
May fall a few times but eventually be cured…
Praise The Lord for his Love & Compassion….
It all happened just as he had said & till date I have never seen or heard of him as I wanted to help a few more of those suffering with this terrible disease…
As for me I am what I am today a witness to his love & mercy…..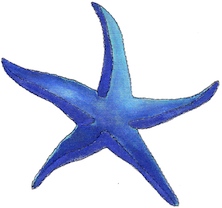 Thank you, Godfrey.
Bless you.