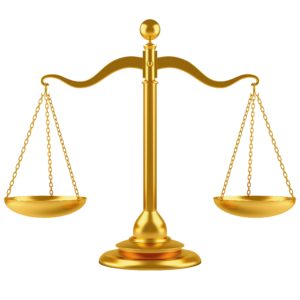 We humans are grappling with many issues on this planet.
In the lightworker community we call it the the building of Nova Earth, a new and different, conscious reality.
November 2011, in a personal reading with Archangel Michael through channel Linda Dillon, he told me we are here to translate "the values and the essence of Love, of freedom, of equality into community that is tangible and not restrictive, but supportive of the spirit, that is supportive of the Love, that is supportive of one another, that is supportive of balance and nurturing."
In the current situation of unrest in Canada, we're seeing Indigenous matriarchal elders, along with many protesters, standing up for land rights, murdered and missing women, and our climate.
While they are not leading the country, their priorities are in alignment with a balanced society, where the disenfranchised and the land is cared for.
New Zealand's Prime Minister, Jacinda Ahern, Iceland's Prime Minister, Katrin Jakobsdottir, and Scotland's First Minister, Nicola Sturgeon are promoting an agenda of well-being for their citizens.
The brief summary for the YouTube below says:
"In 2018, Scotland, Iceland and New Zealand established the network of Well-being Economy Governments to challenge the acceptance of GDP as the ultimate measure of a country's success.
"In this visionary talk, First Minister of Scotland Nicola Sturgeon explains the far-reaching implications of a 'well-being economy' — which places factors like equal pay, childcare, mental health and access to green space at its heart — and shows how this new focus could help build resolve to confront global challenges."
In October, 2019, Canada's Jody Wilson-Raybould won her seat in Canadian Parliment, running on a platform of honesty and integrity.
That being said, we are beginning to see the Divine Feminine taking the helm.
Of the 195 countries in the world, there are currently 23 women leaders, according to Wikipedia:
Angela Merkel, Chancellor of Germany
Nicola Sturgeon, First Minister of Scotland
Sheikh Hasina, Prime Minister of Bangladesh
Erna Solberg, Prime Minister of Norway
Kolinda Grabar-Kitarović, President of Croatia
Saara Kuugongelwa, Prime Minister of Namibia
Bidhya Devi Bhandari, President of Nepal
Aung San Suu Kyi, State Counsellor of Myanmar
Tsai Ing-wen, President of Taiwan
Kersti Kalijulaid, President of Estonia
Ana Brnabić, Prime Minister of Serbia
Halimah Yacob, President of Singapore
Jacinda Ahern, Prime Minister of New Zealand
Katrin Jakobsodóttir, Prime Minister of Iceland
Paula-Mae Weekes, President of Trinidad and Tobago
Mia Mottley, Prime Minister of Barbados
Sahle-Work Zewde, President of Ethiopia
Salome Zurabishvili, President of Georgia
Zuzana Čaputová, President of Slovakia
Mette Frederiksen, Prime Minister of Denmark
Sophie Willmès, Prime Minister of Belgium
Jeanine Áńez, Acting President of Bolivia
Sanna Marin, Prime Minister of Finland
Time for our new and conscious reality to emerge, as Archangel Michael said it would.
(Posted February 15, 2020)