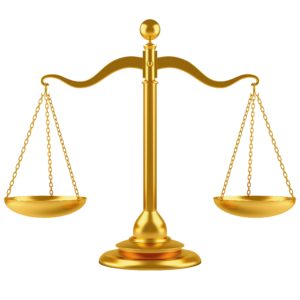 Steve Beckow, editor-in-chief of the Golden Age of Gaia, wrote a post called, "What Lightworkers Can Do about Coronavirus: Work a Miracle."
In it he quoted Archangel Michael:
"It is important to realize, whether it is natural occurring (which is a curious remark, is it not?) or shall we say, laboratory created, that any virus that in fact becomes alive (because there are many that are simply dormant) is related to the infection or the poison of emotions and belief systems. That is what infects people and that is what kills people."
From my understanding, Archangel Michael is saying, above, that we are responsible for our internal and external reality.
The 3rd Universal Law taught to us by Sanat Kumara, in 2013 on Heavenly Blessings Radio Show through Linda Dillon, channel for the Council of Love, with host, Suzanne Maresca, states: As Within So Without.
When we individually hold onto the old belief systems of bigotry/racism, hatred/all judgement, limitation/anxiety, control/guilt, and the many permutations of them, we actually help create what is out of alignment – what is not of love – on this planet.
The Universal Law of Elimination teaches us the four main belief systems above. With much contemplation I discovered that forgiveness of self, others, and situations eliminates our lack of love and worth, bringing us to a state of balance within.
****
What is coronavirus? Is it, as Archangel Michael has mentioned, the old belief systems, the lack of self-Love and lack of self-worth we have been infected with for thousands of years?
If so what can we do? Can invoking Universal Law bring change?
Sanat Kumara taught us the purpose of Universal Law is balance.
But what is balance?
I've come to see, after 7 years studying the 13 Universal Laws from the Council of Love — and this is a very simplified explanation — that EQUAL LOVE for our physical mother, our physical father, and our physical self creates balance.
That EQUAL LOVE for our physical parents is a reflection of our honouring and EQUAL LOVE of the Mother, the Father, therefore the One.
From that foundation, that balance of Equality of Love, above and below, we have the ability to create a New Earth because we are operating from the higher perspective.
Divine Qualities align us, connect us with the higher realms and are found within the heart; we are heart conscious when we are creating daily from peace, Love and worth/joy.
I Am statements bring us directly into our Divine Alignment:
I Am Forgiveness. . . creates peace.

I Am Compassion, non-judgement is Love.

I Am Gratitude creates joy, opens us to sacred purpose.

The old belief systems can be eliminated by being in our I Am and heart listening.
When we deeply forgive the past, self and situations, understanding and knowing we are in a time of karmic dispensation — that the Mother forgives us for everything — we Divinely Align creating peace within, therefore without.
Our external reality shifts. . . just as the ripples from a drop in the ocean affect the whole ocean.
****
We are here to create the New and it begins with each of us taking core responsibility for our inner state of being.
The old belief systems have the capacity to create suffering from viruses to war.
We can ask for help by invoking the Mother and the Father, the Mighty Ones, Michael, Raphael, Uriel, Jophiel, Gabrielle or the Ascended Masters, Jesus, the Magdalena, St. Germaine, Kwan Yin, Sanat Kumara and Universal Law. It is the Law that they show up, help us understand Who We Truly Are.
The veils have thinned so much that their wondrous presences are very noticeable.
Enjoy the magic of the fourth dimension, the wonder and the awe, that anticipation for the next miracle to happen, and create a life free from suffering, fear, viruses.
As Above So Below
There is no suffering above.
We are here to create our Heaven on Earth.
I invoke the Mother, the Father, and Universal Law for balance,
for understanding of balance within, therefore without.
---
My website, Voice of Freedom, has a page with many links and much information about the Mother's Guidebook Home: Universal Laws, Divine Blessings and Virtues, the patterning of the Universe from Albert Einstein (equal Love for the Mother, the Father, the One).
If you have questions please feel free to email me through my contact page. I do individual calls and I teach workshops in Vancouver, BC.