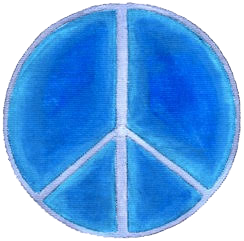 I set a timer on my phone, a daily reminder to sit down, sit still, and visualize for 8 minutes at 8 PM, my highest self and the societies, the planet, a world in balance.
We are encouraging everyone to do this as often as we can.
Holding the highest vision for our selves and others, ways of being within and realities without, is a powerful tool to create Nova Earth, demonstrate our mastery.
My principal guide, through Linda Dillon, channel for the Council of Love told me a few years ago:
There is no such thing as mistakes.
The only mistake humans make is in judgement,
when they judge themselves or others to be less than,
when they do not see the glory of their own Divinity,
and that is just sad.
The Buddha, through Linda Dillon as well, when he taught us the blessing and virtue of compassion and the Universal Law of Attachment and Detachment, said compassion is not fixing or changing anything, but with discernment attaching to information gathering without judgement, then detaching from everything not of love, and attaching to the highest vision.
Join us 8 Minutes @ 8 PM holding the highest vision, the Mother's Divine Plan.
---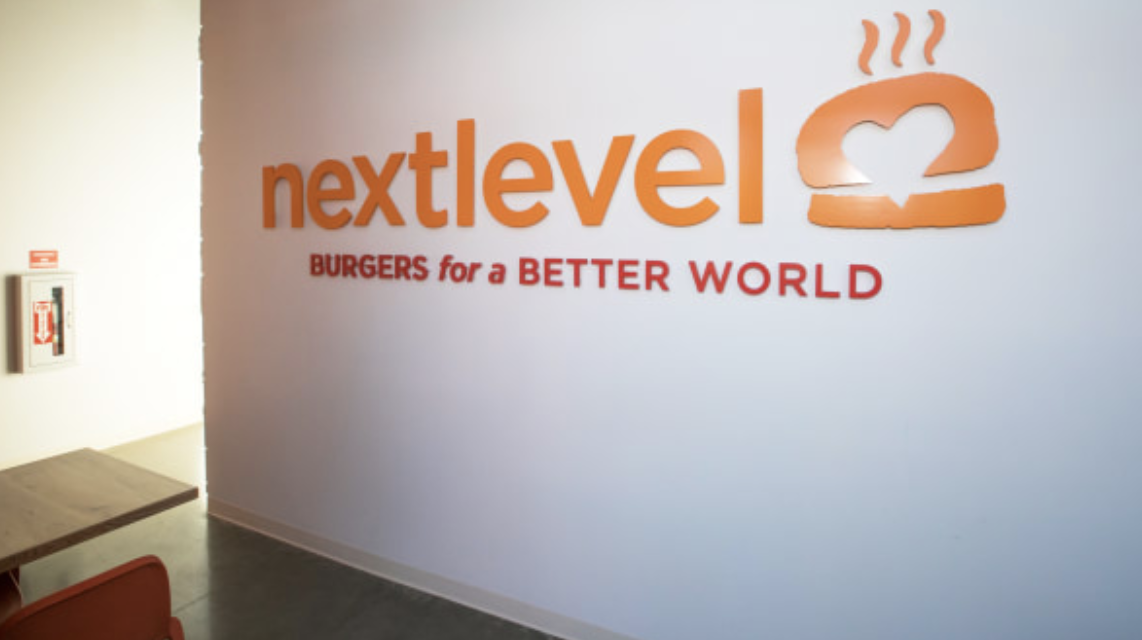 More Proof
that the Future of Fast Food is Meat-free
By Adele Peters, August 22, 2018, Fast Company
Walking past Next Level Burger, a new restaurant that will open in San Francisco's Potrero Hill neighborhood on Friday, it isn't immediately obvious that it's not a typical fast food restaurant. But if you walk inside, someone will inform you that everything on the menu is plant-based.
The vegan burger joint is the seventh location of a chain that launched in Bend, Oregon in 2014, and one example of a growing number of plant-based fast food chains.
Veggie Grill, a vegan fast-casual chain founded in 2005, now has more than 30 locations. By Chloe, which first opened in Manhattan in 2015, now has six locations in New York and expanded to four other cities, including London. Last year, a former Burger King near San Diego became the second location of Plant Power Fast Food, which will open two more restaurants this year. North of San Francisco, the vegetarian and organic Amy's Drive Thru is making plans to expand nationally.
A food industry report in 2017 identified "going meat-free" as one of the top trends in the industry; veganism, while still rare, increased 500% in the U.S. between 2014 and 2017. And even omnivorous Americans increasing want to reduce their meat and dairy consumption. "I think two factors–personal health and sustainability–are really what's driving this awareness and demand for plant-based [food]," says Next Level Burger CEO and co-founder Matt de Gruyter. At the restaurants, the bestseller is a house-made mushroom and quinoa patty, though the company also sells the Beyond Burger for customers who want a more meat-like experience.
Read more here.
---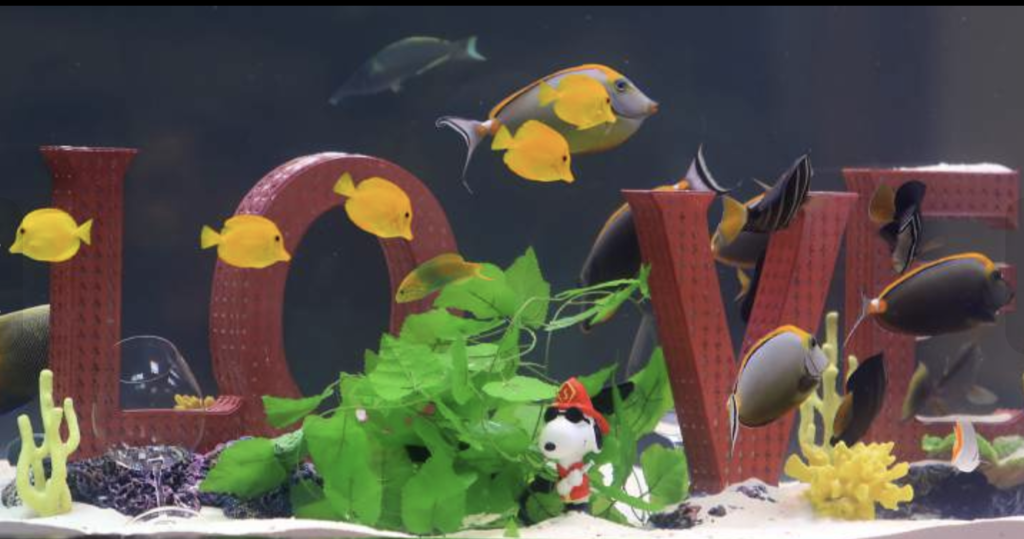 By Chris Smith, August 21, 2018, The Press Democrat
Thank you to Petra for this post.
The fish have returned to Coddingtown.
A reality-TV crew had cameras rolling at Santa Rosa's first mall Tuesday for the unveiling of a new aquarium at the same spot where late developer-outdoorsman Hugh Codding placed one for shoppers' delight decades ago.
That original fish tank was removed not long after Codding and his family in 2005 sold half its stake in Coddingtown Mall to Simon Property Group, owner of Santa Rosa Plaza.
This week's installation of a new, 1,000-gallon tropical fish aquarium by the stars of Animal Planet's "Tanked" show was the Codding clan's salute to Hugh Codding, who died in 2010 at the age of 92, and to first responders, victims and survivors of the October firestorms.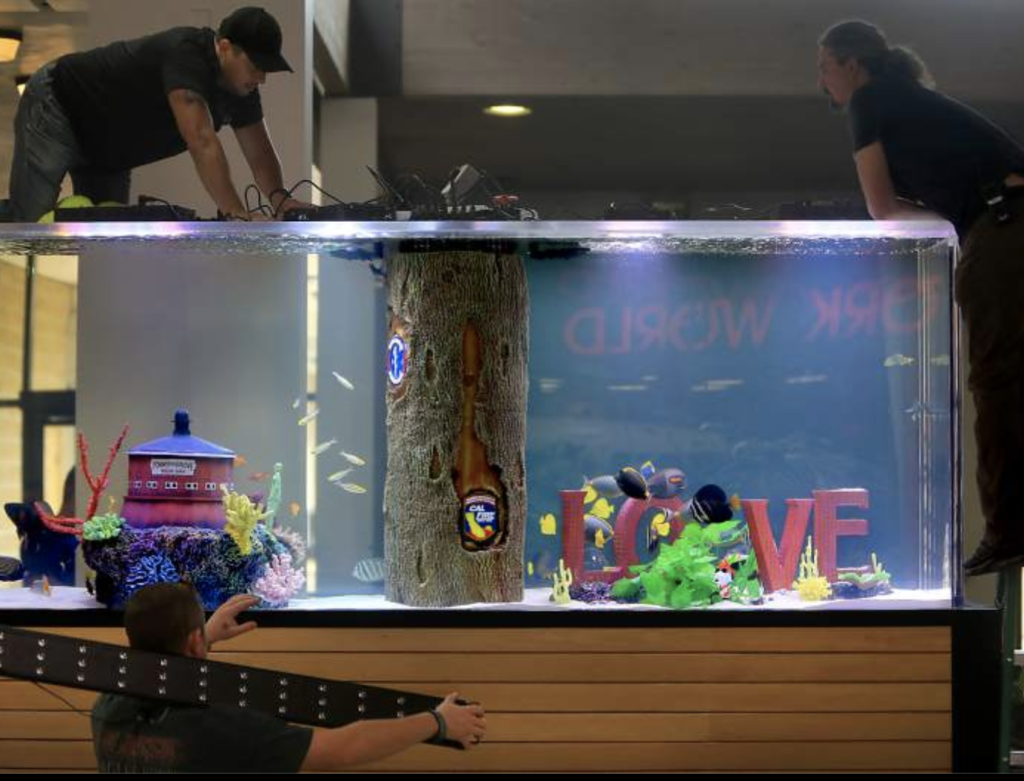 Fish swam about miniatures of the Fountaingrove Round Barn that was destroyed in the Tubbs fire, and of the towering steel LOVE sculpture that endures on the grounds of Fountaingrove's ravaged Paradise Ridge Winery. Also part of the underwater scene were replicas of arm patches of emergency response agencies, including Cal Fire and the Santa Rosa Police Department.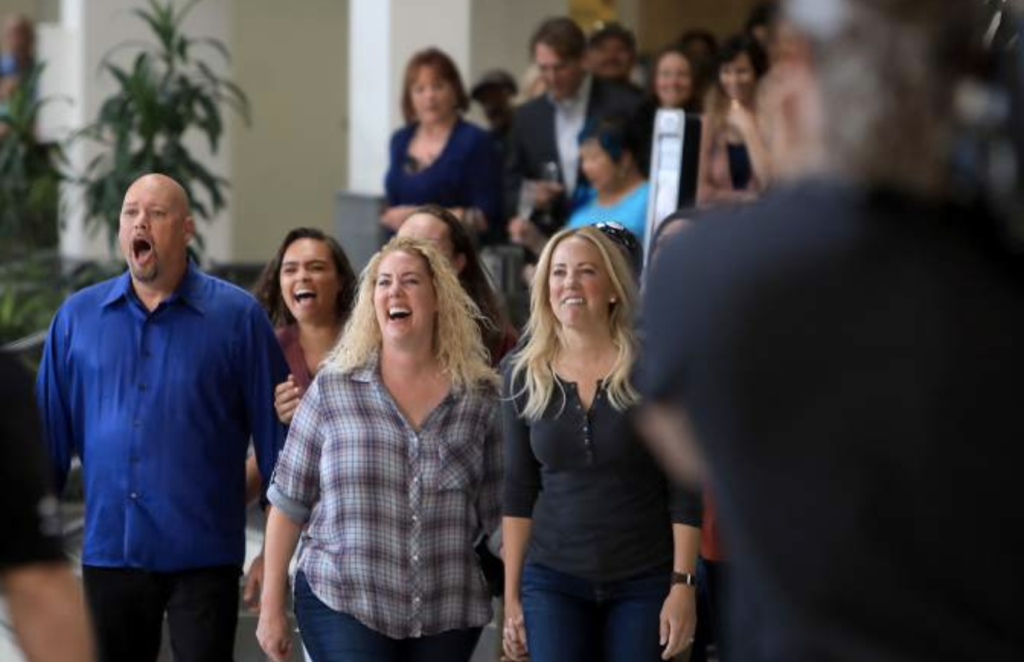 Read more here.
---
The Great Green Wall
Al Jazeera English, September 30, 2011
The Sahara is creeping into the verdant southern Africa. To counter desertification, the Community of Sahel-Saharan States has launched the Great Green Wall, a project to create a tree belt across the continent coast to coast through 11 countries.
By Amelia Martyn-Hemphill, Sep 26, 2017, BBC News
Eleven countries are planting a wall of trees from east to west across Africa, just under the southern edge of the Sahara desert.
Found in Wikipedia:
"The Great Green Wall, or Great Green Wall of the Sahara and the Sahel Initiative (French: Grande Muraille Verte pour le Sahara et le Sahel), is Africa's flagship initiative to combat the effects of climate change and desertification.
Led by the African Union, the initiative aims to transform the lives of millions of people by creating a great mosaic of green and productive landscapes across North Africa, the Sahel and the Horn." Read more here.
---
---