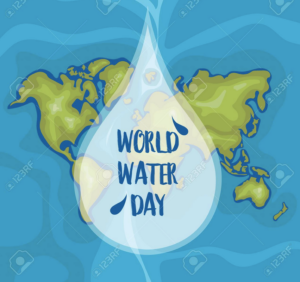 World Water Day is an annual UN observance day (March 22) that highlights the importance of freshwater.
The day is used to advocate for the sustainable management of freshwater resources.
UN-Water is the convener for World Water Day and selects the theme for each year in consultation with UN organizations that share an interest in that year's focus.
The theme for 2020 is "Water and Climate Change" and explores how the two issues are inextricably linked.
In light of the COVID-19 pandemic,
the 2020 campaign also promoted messages
around hand washing and hygiene and gave guidance
on staying safe while supporting the campaign.
World Water Day is celebrated around the world with a variety of events. The first World Water Day, designated by the United Nations, was in 1993.
---
The Blessing and Virtue of Prudence
http://counciloflove.com/2013/02/st-bernadette-discusses-prudence-the-first-gift-of-the-13-blessings-virtues/
When St. Bernadette walked the Earth she dug in the dirt and discovered the healing waters at Lourdes, and when she talked to us through Linda Dillon, channel for the Council of Love, she told us this:
"Any water is healing water.
"When you say a prayer to the Mother and you ask her to bless your water, to turn it into the sacred healing waters, that request and that prayer is always heard and as you sip that water I will be there with you.
"So, I am not one of the more fancy or gregarious beings, but I wish you to know that I am with you and I know what it is to have your faith tested. Be strong my beloved ones."
Here is St. Bernadette explaining the blessing and virtue of prudence, how to know when to step in and when to step out, our refined balance.
---
The Council of Canadians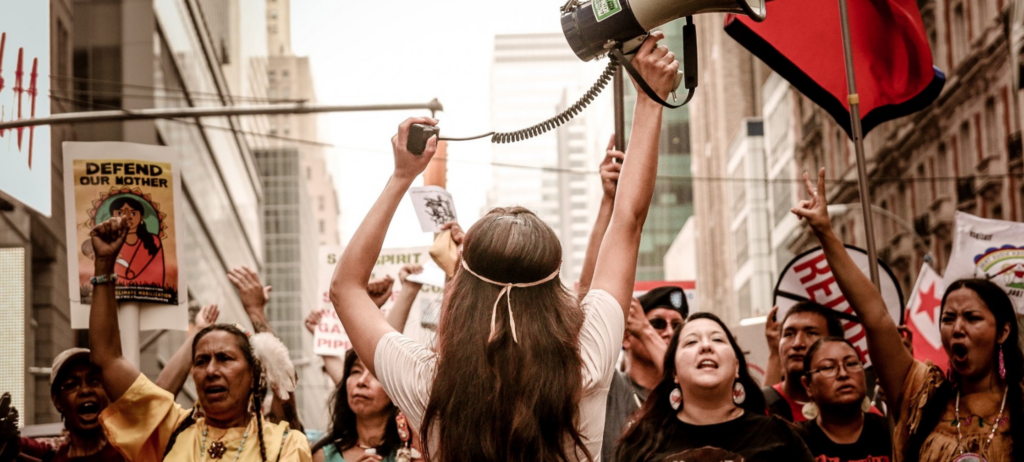 https://canadians.org/worldwaterday
March 22 is World Water Day. There are few things more important than clean, safe water, but damaging and polluting industries, the lack of strong federal government protections, and water privatization efforts are putting many water sources at risk.
Did you know that there are many people who live without access to safe drinking water?
To date, there are 110 drinking water advisories in First Nations communities (in Canada). There are routinely more than 100 water advisories in effect at any given time – some communities have lived under advisories for nearly 20 years.
Prime Minister Trudeau promised during the 2015 election campaign to end boil water advisories in First Nations within five years of forming government.
In December 2018, the Parliamentary Budget Officer said the Trudeau government was spending only part of what it is needed to end drinking water advisories in First Nations.
The newly elected Liberal minority government has committed to ending long-term drinking water advisories by 2021, but this commitment does not provide safe, clean drinking water to all First Nations, nor does it address more systemic issues of infrastructure shortage or Indigenous self-governance.
Meanwhile, many Indigenous communities are at the frontline protecting the land and water and fighting major extractive projects like the Trans Mountain Pipeline, Alton Gas, Coastal GasLink, and the newly proposed Teck Frontier Mine, the largest open pit tar sands mine in Canada.
Our fight for climate justice and water protection must include learning from, working with and uplifting the voices of Indigenous communities.
---
3 Ways to Put Water
Onto the Climate Agenda
World Economic Forum
https://www.weforum.org/agenda/2020/03/world-water-day-how-to-put-water-into-the-climate-agenda/
One of the most significant, yet ignored, impacts of climate change is its disruption of the water cycle.
The youth-driven climate movement provides examples of how to incorporate water into the climate agenda by raising awareness, encouraging advocacy and promoting innovation.
World Water Day 2020 is focused on the inter-connectedness of water and climate change.
This year, World Water Day is focused on the inter-connectedness of water and climate change. Water is the primary resource affected by climate change, with repercussions on the supply of drinking water, sanitation, and water used for food and energy production. Or in other words, as suggested by climate-change experts, "If climate change is a shark, then water is its teeth".
Against this backdrop, young people are increasingly recognized as the driving force for action behind the climate movement – and for injecting water into the climate agenda.
Currently, more than half of the global population is under the age of 30, making it the largest youth population in history and the ones who will be most affected by the climate change induced disruption of water resources.
One active youth group is the World Economic Forum's Global Shapers, an impact-orientated network of young people, who listed water as the number one social risk in the Forum's Global Shapers survey.
---
Attack on Clean Water
There is also the developing story of the Standing Rock Sioux of North Dakota. As we have heard, these innocent Natives have been fighting for not only their own right to exist, but for the rights of all of us to clean water.
We may have learned by this point that the water they have been fighting to protect is the main freshwater source for millions of Americans (the largest in the country).
They have known this for a long time, and this is why they have chosen to protect this water—not simply for their own sake, but for all of us.
http://www.discerningthemystery.com/2016/11/update-on-cabal-takedown-earthquakes.html
2 Years After Standing Rock Protests,
Tensions Remain But Oil Business Booms
By. Jeff Brady, NPR, November 29, 2018
https://www.npr.org/2018/11/29/671701019/2-years-after-standing-rock-protests-north-dakota-oil-business-is-booming
Two years ago in North Dakota, after months of protest by thousands of indigenous and environmental activists, pipeline opponents celebrated when the Obama administration denied a key permit for the Dakota Access Pipeline (DAPL).
A few months later, the Trump administration reversed that decision and approved construction.
Pipeline opponents worried that a spill from the Dakota Access Pipeline would pollute drinking water for the nearby Standing Rock Sioux reservation.
"It turned out to be a massive gathering — a world-wide gathering," recalls current Standing Rock Sioux Tribal Council Chairman Mike Faith.
Faith says the protests sent a message to the world that Native Americans were standing up for themselves, encouraging indigenous people from around the world to join the demonstrations. Among them was Leoyla Cowboy who left her job and home in New Mexico.
---
I invoke Gaia, the Mother,
St. Bernadette, Wakanataka, the Chiefs,
Universal Law, the Divine Blessings and Virtues,
the Dimensional Growth Patterns in gratitude for balance
and clear sparkling pure water for everyone. Love is Everything.
Much much gratitude to Gaia
and the water element.