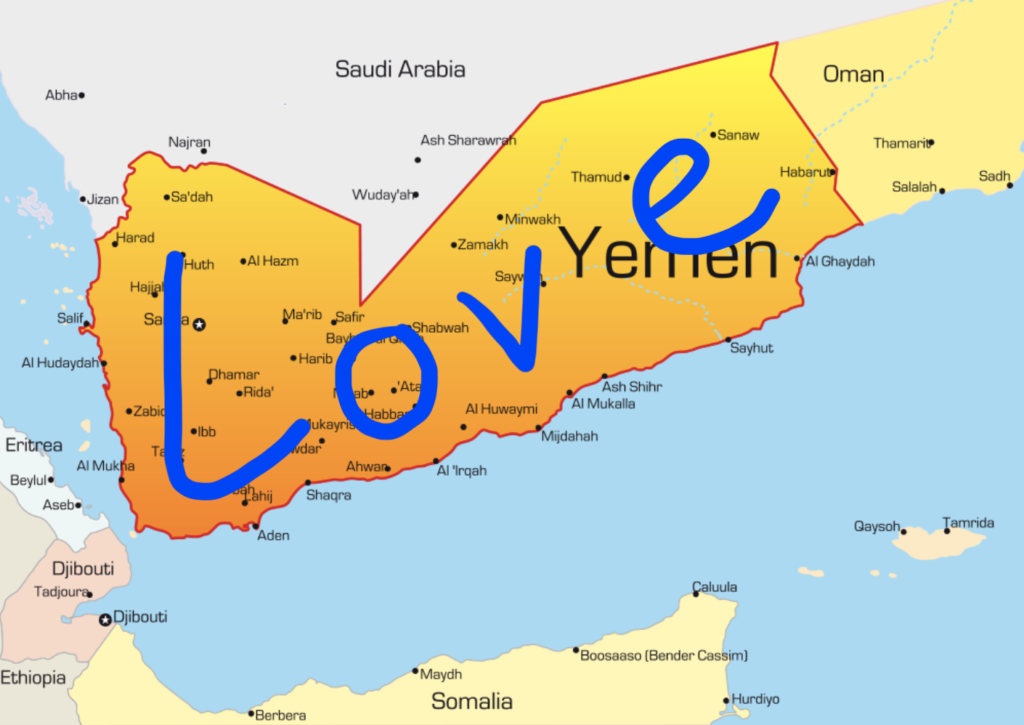 Poem by Ali AlNakeeb, Sana'a – Yemen
When I was a soldier, the war was at the height of its violence, and the destruction was done in that beautiful city, which replaced its magical white clouds with black clouds expressing tragedy and pain.
Yes, I have passed this city before and I sat under the shade of trees and enjoyed the green mage and I still remember that tree created by God and won my admiration.
While the fire of the war was burning and I was participating in it I passed that city, which I considered beautiful.
I longed to see that tree, which was woven by the strings of the sun and twists from the branches of sunlight.
I myself took a rest between the shadows and I remember the most beautiful memories 
When I reached her, the tragedy was taken and I stared at the tree and told myself that it was not the tree I knew I had sinned, but the bitter reality says it was the tree of my memories.
I wondered where those long branches and where those green leaves and where the pure and where the birds that were flying around and fluttering and where those rivers between those valleys and while I was sad
Look right and north drew a sad scene
I saw a shell falling over a woman and
Between the arms of this woman a baby and I saw a scene I will never forget I saw the wounded mother
Although her wounds were very serious, but still include her baby with all tenderness, shook my feelings that were waged by the war and in those moments renewed fighting and intensified and shots of guns and guns fall here
And there and I had two options either to carry my gun and continue fighting or
To throw the gun and take that woman and her ambulance
The result was that my humanity overcame my gun and tears of my eyes and regret all the moments of war and destruction and loss.
This story was written in 18.March.2003. Which means before 15 years ago
accept my sincere greetings 
your brother / Ali AlNakeeb 
Sana'a – Yemen