The Universal Law of Completion and Continuity, taught to us by Universal Mother Mary through Linda Dillon, channel for the Council of Love, explains that everything has a beginning and an end, and that there is always another beginning.
That is the Law. There is always more — more delight, more bliss, greater wisdom, more understanding, more compassion — more Love.
Love shared is the most precious gift, and as it is shared, everyone expands and growth goes on forever.
When we take time to consciously breathe, to expand, to delve more deeply into Who We Are, we are declaring our worthiness and our belief and our unity with One.
We are claiming our bliss, joy, sacred purpose, and gratitude for all life, grace.
Heavenly Blessings ~ The Universal Law of Completion and Continuity with Universal Mother Mary
Meditation: 10:00 – 20:11
In the forgiveness of self for the false grids, the old belief systems and our core issues, sorrows, fears, is compassion for self and others, and also that place of gratitude, joy, the discovery of sacred purpose in alignment with Universal Law and the Divine Mother/Father One.
As we complete levels of growth patterns, we find there is always more, more purity, clarity, grace, wonder, and awe.
The Law of Completion and Continuity
teaches us change, expansion,
growth, creation is constant,
and that everything is never-changing.
What is never-changing is the Divine Love, the sacred blessings and virtues, values, practises.
These do not change.
Nothing in the Infinite
creation of eternity is constant
and everything is constant
because everything
is created from Love.
Love is the only essence,
the only substance,
the only fibre there is.
Everything that takes form comes from Love, from the Divine Mother's Heart and Her Essence.
****
Learning how Universal Law works, we are shifting to the higher realms, the higher realm of existence.
Archangel Michael through Linda Dillon to me in a private channeling, December 11, 2012, reminds us not go to back to any behaviour, thought, pattern, belief, that re-engages that old paradigm:
". . . a message for all of you. One of the things that you never wish to do, is to reinforce or revert, in any way re-engage, with the attributes of the old third [dimension].
"What we are surprised at, is so few have ever turned to us, to the Mother, to Gabrielle, to Raphael, to myself and say, 'How on Earth did we ever build up the solidity of this illusion? How did this ever come to pass?'
"Everyone accepts that it is illusion and that it was built by the human collective. No one seems to take the credit for the powerful creation that that realm of the third [dimension] is and became and no one seems concerned about ever reverting back.
"But we will issue this warning label: Do not go to any behaviour, thought, pattern, belief, that re-engages that old paradigm. Do not do it."
To finish, here is an invocation to bring back the original purity to all humanity, creation of societies that work, reminding us the purpose of Universal Law is BALANCE.
As above, so below,
as within, so without.
A Daily Invocation for Gender Equality
I invoke Sanat Kumara, Planetary Logos, 
and the Universal Laws
of Sacred Purpose, Intent, Change, Unification, Unity, Transmutation,
Attraction and Repulsion, Elimination, Completion and Continuity
for 
repulsion and elimination of the old ways of gender inequality 

and for attraction, perfect Divine Alignment with soul design, 

anchoring, reflecting 
the Divine Mother and the Divine Father, 

the wisdom, the action, the ability to birth, nurture,
create gender equality, Nova Being, Nova Earth.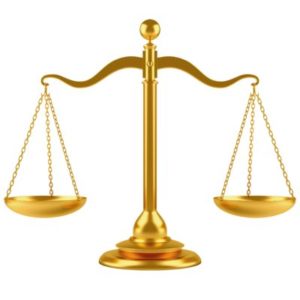 The Golden Scales of Justice:
of Worth and of the Universe
Footnotes
"Heavenly Blessings: The Universal Law of Completion and Continuity with Universal Mother Mary," December 4, 2013, https://goldenageofgaia.com/2013/12/04/heavenly-blessings-the-universal-law-of-completion-and-continuity-with-universal-mother-mary/