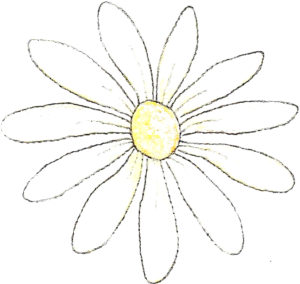 Each blessing and virtue is Infinite and Eternal, the perfect balance of the Mother's Blessing, Ability, Vibration, Movement, and the Virtue, the Sense of the Father, His Frequency born of the stillness.
St. Theresa, through Linda Dillon, channel for the Council of Love, explains the blessing and virtue of purity saying its colour is luminesa, pearlescent sparkling white, like the sun on snow, and tells us everyone carries the Divine Quality of purity.
Heavenly Blessings Radio Show ~ The Blessing and Virtue of Purity with St. Theresa
Our spirit, soul, being is purity
and always has been.
I Am Purity
We have played many roles — saint, sinner, and everything in-between — and now during our Ascension in form, our transformation, purity is the ability and sense to forgive and be forgiveness of everything, to accept ourselves and everyone.
Purity, also, means everyone is equal, that each of us are an integral part of the whole.
****
Theresa tells us purity is a twin of clarity, that when we truly embrace and remember our purity, our vision is clear. We know there is no separation no matter what we have engaged in on our journeys.
I Am Purity

and Clarity
Purity is knowing our perceived missteps have been valuable lessons, teaching us what feels right, and what doesn't, so we know how to proceed in clarity.
Purity

is Love
The Mother's Purity is an action-oriented blessing with us being involved in our collective Ascension — getting our hands dirty, not shutting ourselves away — understanding and knowing clarity of purpose, ability and movement with intent.
We are here embodying the virtue of purity to look directly at inequality and lack of compassion, to help open minds and hearts to receive the Love of One, and to lay the foundation for our collective movement forward in Ascension.
****
A poem by St. Thérese de Lisieux, 1873-1897:
May today there be peace within.

May you trust you are exactly where you are meant to be.
May you not forget the Infinite possibilities
that are born of faith in yourself and others.

May you use the gifts that you have received
and pass on the Love that has been given to you.
May you be content with yourself just the way you are.
May you know the joy, the sacred joy of being blessed by the One,
the opportunity in form to dance, to play, to sing, to serve.
Let this knowledge settle into your bones.
It is there for each and every one of us.
****
Purity and clarity is knowing in this moment of the Eternal Now, we are Divine Perfection, not projecting into the future our fear of not 
being Divine.
Forgiveness is ability to forgive ourselves for not expressing
and experiencing our selves as Divine in the moment.
So, in the moment when the old arises,
we remember that we are purity
with heart consciousness.
With acceptance and embrace of the totality of our whole being — body, mind, soul, hands, feet — we are participants in the Mother's Divine Plan.
In the Mother's Mosaic of Infinite and Eternal Forgiveness and Compassion is our ability, our reflection of Her to be compassionate and forgive everything.
St. Theresa says that when we say, "I will forgive you but I will never forget," this is not purity. It is not forgiveness.
Compassion is putting the old emotions behind us, being in our heart as the observer, holding things up to the highest vision of purity.
We are each an integral part of the mosaic of the Mother's Plan.

The Mother's Plan, Her Individual/Family Plan, Self is All
To be our creator selves,
assuming the mantle of our Divine Authority

in charge of our life,
thoughts, feelings, actions, behaviours, steps, environments,

in alignment with the Love, the Divine Mind, Heart and Will,

in service, in sacred purpose, in harmony with each other

knowing abundance of purity and clarity is our birthright.
****
In the acceptance of the totality of our being,
we are abundance of purity, of clarity, of joy,
of all the Divine Blessings, Virtues, Qualities.
We are in the perfection of the Mother's Design and Plan.
We are in the perfection of our design and plan,
celebrating the beauty we have been gifted with,
what we have chosen for this lifetime.

When we anchor above and below — within our own sacred Divine Self, into the heart of the planet, Gaia, and into the heart of One, the 13th Octave — we know we are exactly where we need to be.
There are no questions.
We are purity and clarity.
I Am Purity

and Clarity
Anchoring above and below helps us to know there is nothing to fear, that the fear is future-based. It is concern for what may or may not happen.
Being the purity and the beauty also means protecting our sacred self but staying in the Love.
Situations arise, we deal with them — always making room for the Divine Assistance — that is available to each of us.
What we do with the Now,
our embodiment of Love,
helps us gain strength.
In the Infinite and Eternal Now
understanding and knowing
purity and clarity,
Loving what we perceive as our opponents
shows us information about our self,
what is not resolved within.
When it is resolved
they disappear.
Love dissolves
everything not of love.
Love is Everything.
St. Theresa tells us Ascension is inside of us and all around us.
It is our creation of new societies where there is no suffering and pain, no poverty, no hunger, no disease.
It is each of us shining from the inside out, smiles, laughter, quiet, consideration, and commotion, and the look in the eyes.
Our eyes are the mirrors of the soul.
In the eyes we see the purity, not hidden agendas, regret or suffering, simply the joy at being alive.
Purity and clarity is the joy of being alive,
the choice to be fully present, in body,
not trying to escape or to leave our bodies,
not trying to be in the past or the future,
but in the Now,
embracing the perfection of What Is.
Purity and clarity is knowing we are whole, complete, Divine.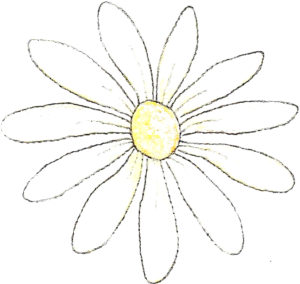 An Invocation for the Blessings and Virtues of Purity and Clarity
I invoke St. Theresa for greater understanding and knowing
of the blessings and virtues of purity and clarity,
to help open minds and hearts to receive Love, the Love of One,
to lay the foundation for our collective movement forward in Ascension.
Much gratitude to Linda Dillon,
channel for the Council of Love
Footnotes
"Heavenly Blessings: The Blessing and Virtue of Purity with Saint Theresa," March 1, 2013, https://goldenageofgaia.com/2013/03/01/heavenly-blessings-the-blessing-and-virtue-of-purity-with-saint-theresa/
"Universal Mother Mary: The Essence of Your Soul Design is Purity," November 5, 2017, channeled by Linda Dillon for the Council of Love, http://counciloflove.com/2017/11/universal-mother-mary-the-essence-of-your-soul-design-is-purity/