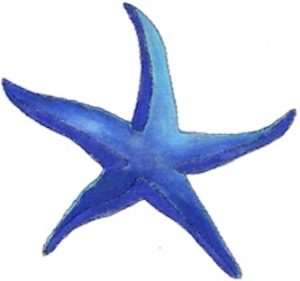 Each blessing and virtue is Infinite and Eternal, the perfect balance of the Mother's Blessing, Ability, Vibration, Movement, and the Father's Virtue, Sense, Frequency Born of the Stillness.
Hope, as explained to us by Universal Mother Mary through Linda Dillon, channel for the Council of Love, is the knowing that the Mother is always there to Love and support us, no matter where we are, and should we choose to call on Her in any reality – any instance – She is there.
The Mother tells us hope is "our fundamental bedrock from which All emanates," (1) the foundation upon which our prayers, our requests, our creations are based.
Heavenly Blessings Radio Show ~ The Blessing and Virtue of Hope with the Mother
Meditation at 14:41, the Buddha begins at 20:08 minutes
If we did not have the knowing of Her and the Father, their existence and presence in each and every one of our lives, every life, then we would not pray, we would not ask, we would not have hope.
She asks us not to limit our requests, reminding us they are always heard and acted upon, whether they are directed to Her, our guardian angels, our guides, the archangels or the Masters.
Our prayers, in our Eternal partnership — the Infinite agreement when we agreed to assume form — are Her promise to help.
The Mother reconfirms that She is our Mother and says it is not possible within Her Realm, Her Essence, to not respond to us.
She says, "It is what a mother does." (1)
****
In our Ascension — the coming of the New Reality — we see an increase in the level of our hope, the level of our stillness.
Often we think our Ascension is based in activity.
Ascension is 
in that place of stillpoint
of hope, of allowing the changes.
Stillness is where
the knowing is found,
where creation takes place.
For the shift to take place, we are allowing the fullness, the balance of the Mother's and the Father's Being — gender equality within — remembering our self-Love and self-worth.
In the stillness,
allowing the expansion,
allowing ourselves to float up,
the changes to increase and increase.
We are building on our bedrock of hope.
To accomplish our heart's desire
less is required, less movement,
less activity, more simply being.
Anchor
E x p a n d
Anchor
E x p a n d
The Mother's Plan was for us to come to Earth as the bright energy we are, to laugh and play — to know the sheer joy and Love in physical form — to have a human experience.
It was for us to be in joy understanding that the old built-up illusions of pain, the false grids and our core issues, were to be changed, transmuted, eliminated — overcome, let go — to forgive everything with compassion and gratitude.
As we do this, we contribute to the readjustment of Gaia, the building of a world that makes sense, that is reflective of Divine Plan.
I Am Joy
I Am Love
with family,
work, friends,
c o m m u n i t y
I Am Hope
Each of us is
a state of grace,
a state of wholeness.
****
We are here on Earth now to redefine family
what constitutes expanded, reconstructed family
in community and with what community is capable of,
coming from the grass roots level of organization of women.
We are not standing for children being shot, families going hungry, inequality, because none of these things are of love.
Violence against women has been the disgrace of our planet beginning with Gaia who has been terribly abused. Sexual violence, predatory violence, physical violence — we cannot have whole productive communities, productive, loving families — and have women that are being suppressed, mutilated, killed, beaten, because they are women.
As we are shifting and ascending, the male population is embracing their Divine Feminine in the same way that many of the women are embracing their Divine Masculine and moving into action in new and different ways.
We are reaching the balance, and it is the Western women saying particularly to the Western men, that what has been created economically, financially, politically, culturally is not loving, that it does not take into account the potential and the sanctity of each life, and it is not reflective of the Divine Blessings, Virtues, Qualities.
Praying, sending energy, transmuting the old energy — our "invisible work" — does not interfere with the free will of others. It is effective and has visible results.
We are holding the field for things to stabilize, anchor, so then we can stand back as the observer, and the choice to go forward, is individual.
With our "invisible work" with the collective, we are giving Love, support, reminding everyone that we care and to please join together in freedom.
Women have always known this,
that coming together is support and strength.
No one is forcing anyone to join, 
but we are saying we would like it, that it is a gift.
Every being on this planet yearns,
yearns to belong, to be part of a unified field
because that is Who We Are.
February 14th, 2013, Valentine's Day, was the beginning of the building of Nova Earth, the celebration of Love, of freedom, of very large groups of women marching.
Our star brothers and sisters danced and sang with joy because of the light that exploded, that lit up the Universe on this day, from our planet — our celebration far and wide of women, of Nova Earth, of LOVE — of hope.
As within so without, the shift, our Ascension, occurrs on all levels, mental, emotional, physical, spiritual, beginning with an end to self-sabotage.
With husbands, children, neighbours, parents,
when we see them awakening, or wavering, that is when we turn
to our bedrock of hope and the knowing — not the thinking —
but the knowing, That All is in Divine Order.
As the shift occurs, our awakening to Divine Right Alignment,
it occurs not only in men but in women saying,
"No more" and "Enough is Enough."
February 14th is a declaration — the Mother moving amongst everyone — encouraging the women, girls, children to declare Who They Are, 
not to permit any more violence.
The new form of Love relationships, part of the patterning and the design of Nova Being, not gender specific, includes awe, admiration, appreciation, gratitude, spaciousness, with no judgement.
There is no ownership in a Nova Being partnership. There is the room, each to do what each is destined to do, chosen to do, what brings joy.
There are things to create and co-create together and then things to do by one's sacred self, and then to bring it the way a child brings a drawing to their mother, and it is celebrated and valued and cherished.
It is unconditional support — not love — that goes without saying, but what has been absent in many human relationships is the unconditional support, the understanding and knowing, on a deep level, of forgiveness of everything.
"I can't support you in that" is not Nova Being.
When someone says:
"I cannot support you" it is a very curious lack of love.
"I may not agree with you" or "I may not understand"
"I may not have the same vision or understanding of the picture, but I support you unconditionally, and if you are mis-stepping, I will hold your hand while you rearrange and rebalance."
This is a very important quality of new relationships. It is the removal of condition.
It is the removal of 'I will love you if. . .'
The 'if' is gone. The 'but' is gone, and the flow is Eternal, very different than the paradigm of relationships that has been present on Earth.
Gaia, as an example, has never said to us, "Well I will support you, and let you stay on my planet, if you do not sully my face." 

She has always supported us.
The blessing of hope:
that what is right, in alignment
with what we see, know, feel, Who We Are,
participants in the unfoldment, the shift, What All Is.
The virtue, sense of hope:
that Eternal Knowing of the Divine,
that serenity, that total and perfect calm
observers in the unfoldment, the shift, What All Is.
Hope for the future, "the bedrock from which All emanates" (1) 
is reason for change.
****
An Invocation for the Blessing and Virtue of Hope
I invoke Universal Mother Mary
and the blessing and virtue of hope,
the total and perfect calm, the serenity,
for greater understanding and knowing of
"our fundamental bedrock from which All emanates"
unconditional support for everything, forgiveness of everything.

Abundance is My Birthright.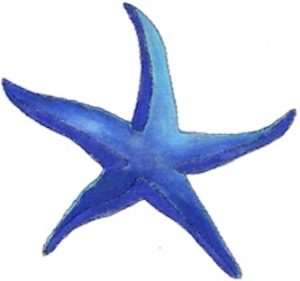 Footnotes
(1) "Heavenly Blessings: The Blessing and Virtue of Hope with the Divine Mother," February 21, 2013, https://goldenageofgaia.com/2013/02/21/heavenly-blessings-the-blessing-and-virtue-of-hope-with-the-divine-mother/