Here's a fun way to look at letting go with play on letters, ABRAcadabra! BE FAB!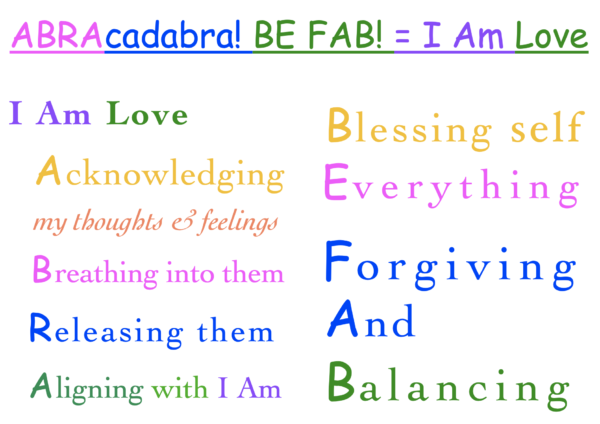 ****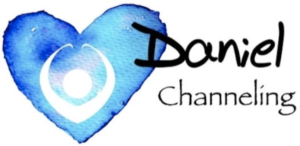 The Arcturians, January 13, 2022, through Daniel Scranton, explain why we need to keep doing the letting go – until outer reality catches up:
"Use the things you don't like about your systems right now as a way of determining what needs some retooling inside of yourself.
"We are talking about your thoughts, feelings, beliefs, judgments, fears, and so on.
"Those are your indicators of what still needs some tweaking inside of you.
"You can try to work outside of yourself without changing anything inside of you.
"You can go about it the hard way.
"You can start petitions.
"You can re-post other people's articles and videos about what's wrong with society, or your country, or your government, or your economy.
"But until you look within for what you do not like that is outside of you, it will continue to be there, creating your reality with its vibration.
"It's very easy work once you get down to it.
"You just have to tune in to what you are thinking or feeling, and let it go.
"It doesn't take years to do that if you really apply yourself and give it all of your attention in the moment.
"Then you will see slight changes here and there, promise of bigger changes to come, and before you know it, you will be living in that world you want to be living in with all the new systems that you would like to create right now with the snap of your fingers.
"It will take a little bit more time than that because the outside reflection does take time to catch up to the inner workings of the human, but one thing you can be certain of is that everything is changing all the time, and it is changing for the better because you are in fact ascending."
So, in order to change my outer reality, I need to quickly, consciously look at what is bothering me, turn the outer within, and let go the feelings.
What is my feeling connected to the jab?
What are my feelings connected to our systems of justice, politics, policing, education?
Rather than signing petitions, complaining, re-posting articles I need to let go all anger/fear, 'being right' and anything else I can feel – hatred, anxiety, sorrow, judgments, control – that keep the old systems in place.
Where am I still holding onto resentment
connected to control in my past?
I'm seeing images to acknowledge, name and feel emotion:
crying/sadness at school in Grade 2 – not good enough
distressing family situations – blame, shame, guilt
young friendship disarray – disappointment
fear about a teenage suicide – sorrow, confusion
fear, hatred, anxiety, sorrow, guilt, judgement – marriage
fear, hatred, anxiety, sorrow, guilt, judgement – divorce
anxiety, fear, blame, shame going to court after assault
distressing work situations – judgement, blame
I let go/balance these situations breathing into them, breathing out, yawning, signifying letting go sorrow. . .

We are not here to hold any resentment but to quickly acknowledge, breathe, align.
Then consciously: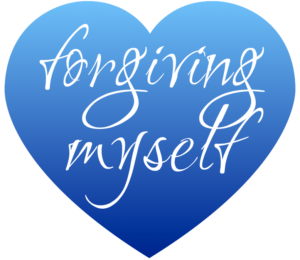 I Am Forgiveness
I Am Peace
and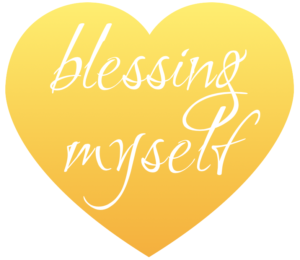 I Am Gratitude – my Joy! – the wisdom gained
from all these experiences – glad they are over!
I Am Love
I Am Worthy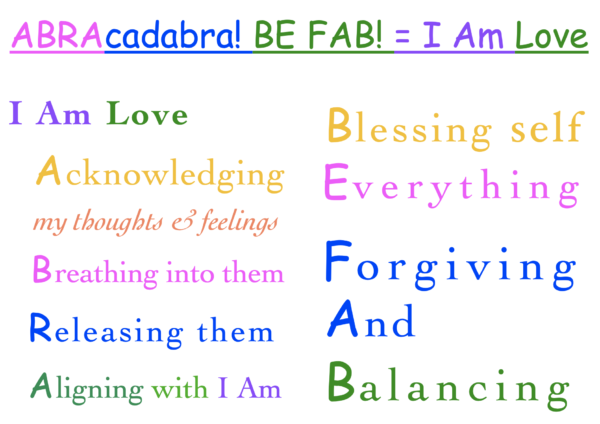 Upon the bedrock of forgiveness,
knowing our worth,
we can create
our New Earth ~ Nova Earth,
systems & societies founded in Love,
compassion, non-judgement.

ABRAcadabra! BE FAB!