'[Roe v. Wade] is the only thing standing between us and a world where women are criminalized for bodily autonomy.'
Alyssa Milano breaks down the history of abortion rights in the U.S. and what's at stake in this NowThis exclusive: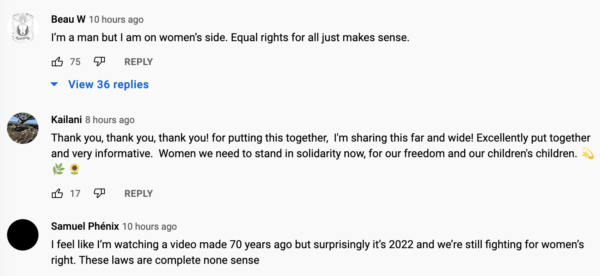 ****
In The Maple email newsletter, May 6th, 2022. . .
Canada currently has no laws that regulate abortion, meaning abortion is treated like any other medical procedure guaranteed under the Canada Health Act (CHA).
Through the CHA, Canada's national, public healthcare system is supposed to offer Canadians equal access to public healthcare, in order to, as the preamble to the act states, "protect, promote and restore the physical and mental well-being of residents of Canada and to facilitate reasonable access to health services without financial or other barriers."
The CHA is necessary because healthcare is defined as provincial jurisdiction by Canada's constitution. Without the federal-level framework, provinces could effectively have different healthcare systems, making equity and access look completely different from region to region.
However, even though the principles of the CHA state that Canadians must have equitable access to health services, provincial government decisions can hollow out just how equitable that access is.
In the case of access to abortion, it can vary wildly across the country, and is deeply influenced by the austerity politics of the government of the day.
****