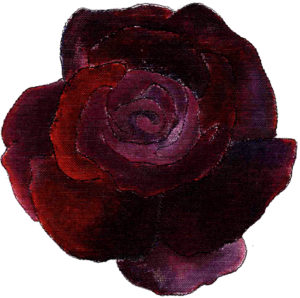 Each blessing and virtue is Infinite and Eternal, the perfect balance of the Mother's Blessing, Ability, Movement, Vibration and the Virtue, the Sense of the Father, the frequency born of the stillness.
The Buddha, through Linda Dillon, channel for the Council of Love, April 2013, said we live in a society, particularly those of us in the western world, where we think or believe we have a right 'to know' and that this is supported by the media and other methods of investigation.
He said we're 'a curious bunch' and emphasized that this is why sitting in the stillness is so important because if we truly wish 'to know' he said it's not found externally.
It may be reflected, confirmed, celebrated externally,
reflected through a thousand mirrors externally,
but that wisdom and true knowing is only found within us.
Heavenly Blessings Radio Show ~ The Blessing and Virtue of Wisdom with the Buddha
Meditation at 17:00, the Buddha begins at minutes
As we sit with him in the stillness, "beneath the Bodhi Tree," the Buddha says,
"Yes, regardless of what I say, I like to fill you with wisdom, but what am I really doing?
"I am reawakening and I am speaking to that wisdom of your heart, of your mind, of your body, of your being."
He tells us:
"One of your greatest embarrassments in your society is to say, 'Oh gee, I don't know.'
"Understand such an admission is not only an expression of truth and humility, it is the wisdom that you do not know the entirety of All, that you have chosen, in a brief period of time called your life, to place yourself in a position where all the information, as you think of it, is not available.
"And many of you believe that as you have transcended and anchored in the higher realms, the fifth, sixth, seventh dimension that the fullness of knowing is yours.
"It is expanded remarkably, but it is Infinite? No.
"There is always, until 
you return home to the One,
there is always further to go
and understanding that
is the core of wisdom."
Wisdom is Kind
The Buddha said too often the wisdom, the innocence of the small children, of the star children is dismissed and overlooked, and the wisdom of the elders, the true elders, is also dismissed or hidden.
"Wisdom is kind.
It is that expression of deep regard.
It is that expression of compassion."
He said our hearts and our very souls, our essence, thirsts for this wisdom of the elders.
We search not for the logical explanation, but the core understanding that sits in our very root — that knows the long road the elder has traveled — that sharing of wisdom.
He told us us not to be too busy to stop, listen, integrate, both inside and out, to the wisdom of the ages, the sages, the Mother.
The Buddha said he has so little to offer us, yet he truly wishes to give us everything he has — he does not ask us to carry it — because it is not a heavy burden.
He says to
take "this grain of sand"
and know within it is our wisdom
and "the Wisdom of All, of All Ages, All Time, and of All."
Bliss, Truth and Wisdom
The Buddha said discovery of bliss, truth, wisdom is like climbing a ladder or crossing a rickety rope bridge across a canyon, like photographs we have seen in India, China or Tibet.
He told us there are many who do not trust, who are fearful of crossing this bridge, but says as we cross the bridge — the inter-dimensional bridge — we gain deeper wisdom.
This wisdom, he said is circular — cause and effect — "the circle of All existence."
As we trust,
let go our fears,
anchor and integrate
forgiveness, compassion,
gratitude for the entire journey
we gain more bliss, joy,
we are more joy, truth,
circular reinforcement
that builds Infinitely.
This expanded vibration is not an ego state, and he is very clear about this: the ant and the beetle have as much access to those these higher vibrational states as we do.
We cannot come to this from a place of ego at all.
As we move into a high dimensional state, into the Truth of Who We Are — and that is why he said if there is nothing that he offers us this day except the understanding of Who We Are, then he has accomplished a great deal — so as we move, of course we are blissful, of course we are in the wisdom.
He said it's not a quality like, 'I am wise.'
Wisdom is bedrock. All of these qualities are and so we build upon it.
When We Are Fearful
"Now you say, 'Well, sometimes I feel that I am there and Grandfather, sometimes I feel that I am still back at the edge of the canyon.'
He says when we are afraid, when issues haunt us, when difficult situations arise:
"You keep going, you do not turn around and in some way engage or chastise or ask those who are behaving foolishly to stop.
"You show them the way of the steady feet, of the confidence that you have in yourself, and in the safety of your being.
"And of course, ask me — ask me please — to steady the bridge. Ask Jophiel to guide your way and if necessary, to lift you up, to put you back down where the footing is secure."
The Buddha told us this:
"When you are crossing this bridge I want you to know, not think, but know that each step is the entire journey and do not look back, do not look up, do not look down, be in the moment and keep your eyes, your heart, your focus on what lies ahead and place your feet, step by step with confidence and knowing.
"And even if the bridge should completely collapse, it does not matter because you have completed the journey."
"Wisdom is a Walk of Valour"
Our journey can be a lonely walk. There are many who have crossed this bridge but it is an individual journey. We do it one by one.
The Buddha offers us his company so that we know we are not alone and also said to know that "on both sides of the canyon there are humans and star beings and sheep and goats and angels cheering you on, creating a force field that assists you in that journey."
He finishes with this: "Wisdom is not only the brother of truth, it is the brother of trust because you do not arrive at the wisdom, and the knowing, unless you trust yourself enough to take those steps."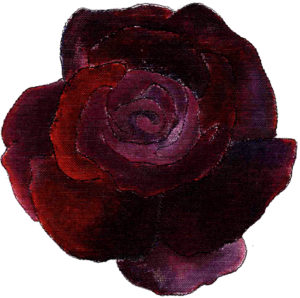 Footnotes
All quotes from, "Heavenly Blessings: The Blessing and Virtue of Wisdom with the Buddha," April 6, 2013, https://goldenageofgaia.com/2013/04/06/heavenly-blessings-the-blessing-and-virtue-of-wisdom-with-the-buddha/