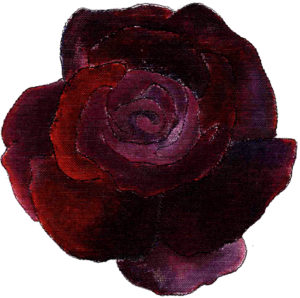 Quan Yin and Mary Magdalene, the Magdalena, through Linda Dillon, channel for the Council of Love, explain and expand the blessing and virtue of beauty for us.
They say beauty is to be in harmony with All That Is, physical, emotional, spiritual — inner, outer, within, without — to become a perfect mirror for all of God's creations.
Quan Yin tells us, "In beauty there is strength, there is power, there is nobility, there is sensitivity and the ability to rise above. . . the ability to transmute, to cleanse."
Beauty is in everything we see, the good, the bad, the ugly.
Heavenly Blessings Radio Show:
The Blessing and Virtue of Beauty with Quan Yin and the Magdalena
Meditation 7:16 – 16:31 Quan Yin, then Mary Magdalene at 30:14
Embracing what we believe is the shadow of our soul, our sorrows, anger, fears, our core issues and the entrenched old belief systems is beauty — is looking in our own mirror — letting go, forgiving, being compassion, in gratitude creating that perfect reflection of God.
Consciously aligning with nature, art or music when we suffer from negative ideas helps us harmonize our thoughts with Love, 
to see the beauty in everything, that perfect reflection of God's creation.
Beauty is understanding how cherished we are, remembering we are birthed directly from the heart of the Mother carrying Her Essence, Her Beauty — knowing this deeply within, sharing this with everyone without — reminding everyone that we are a mirror of God's creation.
The strength to be self-Love and self-worth in alignment with will is beauty — creating the new way, Nova Being, Nova Earth — no addiction to pain.
Often when we get angry we project our issues on to another.
Projections not of love onto another, when responsibly seen as self-reflections, are clarity, a way for us to get what is elusive to us, where we are not a perfect mirror of all God's creations.
Turning around the projections, looking at them as if in a mirror, we find greater awareness of what is not of love within — judgements, limiting beliefs, emotional pain — that block our own Love of self and self-worth.
Denying our Divine Essence, believing we are not beautiful is evidence of the old belief that, 'God is punishing' or core issues that, 'We are a disappointment,' both of which are not of truth, acceptance, allowance, unity.
There is beauty in our 'perceived mistakes, failures' — there are no mistakes — and our expansion of self is ongoing; from our 'miss-takes' and perceived shame we learn.
In the new way there is freedom in relationships for those willing to do the work — the balancing — the opening to the ongoing conversation of deeper and deeper letting go in the creation of beauty, Nova Being, Nova Family, Nova Community, the Love.
Sacred union with another is a commitment
— heart, soul, mind, body —
going forward as One, no breaking up
because both stand equally strong,
 equally resilient, equally powerful.
The Magdalena, through Linda Dillon, tells us, "The pace of beauty is the pace of Love."
Beauty is everywhere.
When we are clear about our own freedom, harmony and beauty then we reflect it back, a mirror of God's creation.
We are not afraid of someone dimming or stealing our light, but 
"in sharing the Light," sharing the understandings and knowing, the Love.
The foundation of Nova Earth is peace — not simply no more war — but understanding and knowing that the power of Love is stronger than swords, bombs, words, actions not of love.
We are discovering value — that inspiration in our hearts — that choice to create what is of purity, grace, fairness and equality.
Nova Earth is a society — worldwide — based on justice and fairness where none are hungry, none are dis-empowered.
Harmony is our ability to see
beauty in everything,

even in what is horrific.
In that is Infinite and Eternal peace.
In that place we do not hurt each other.
Nova Earth is a place of creation, portals for our star brothers and sisters, healing, art, music, culture, communication — created from a change of heart — a shift out of the ego and the old paradigms of the false grids and our core issues, to the Love.
Love in alignment with will
creates a new world

of beauty.
We are here to find sacred purpose in feeding everyone, sheltering everyone, lifting everyone up into a new reality regardless of race or religion, everyone knowing fully, completely how much they are Loved, valued, cherished.
This is beauty
and beauty is Infinite and Eternal.
Beauty is in the stillness, in nature, the oldest, most majestic trees, 
the mountains, the rivers, the Beauty of the Mother, of our Mother.
Beauty is in the seasons, springtime. summer, fall, winter:
beauty in spring, the new buds, the new green, rebirth,
beauty in winter, the barren tree, snow, grey water and skies.
Beauty can be embraced no matter what season we are in,
no matter what age we are.
Beauty is Who We Are.
When we embrace the beauty of nature, we are embracing the Mother, we are embracing our own reflection of Her Creation 
— each other — that perfection, no matter the season.
"The state of being in perfect beauty is knowing the beauty
of All Things, All Existence, All Life, All Kingdoms,
of knowing and having that sense of profound beauty and fullness
whether it is a grain of sand or an entire galaxy."
The beauty of our sacred self — a reflection of All — is birthed from the heart of the Mother with Her Beauty, beauty of soul, mind, body, beauty of emotion, and the ability to create that reflection of Divine Beauty.
Beauty is two colours, magenta (that perfect blend of red and blue) and silver.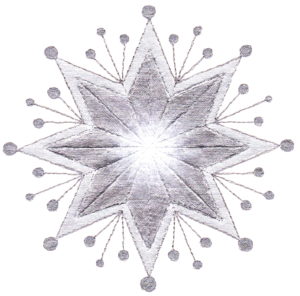 An Invocation
for the Blessing and Virtue
of Beauty
I invoke Quan Yin and the Magdalena,
the blessing and virtue of beauty for greater
understanding and knowing the power of beauty,
the strength to be self-Love and self-worth in alignment
with my will to create the New Way, Nova Being, Nova Earth.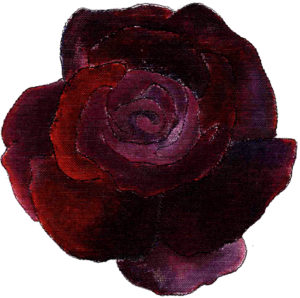 Footnotes
"Heavenly Blessings: The Blessing and Virtue of Beauty with Mary Magdalene and Quan Yin," March 17, 2013, https://voiceoffreedom.ca/the-blessing-and-virtue-of-beauty/, https://goldenageofgaia.com/2013/03/17/heavenly-blessings-the-blessing-and-virtue-of-beauty-with-mary-magdalene-and-quan-yin/