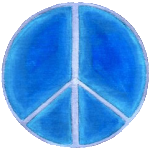 As Above So Below
Steve Beckow: Golden Age of Gaia
Suzanne Maresca: Heavenly Blessings Radio Show
Stephen Cook: An Open Letter to Leaders Around the World. Please Just Tell Us the Truth!
Geoffrey West: Cosmic Vision News
Geoffrey West: PEACE EDUCATION – TIME TO CALL A SPADE A SPADE
Taka-Chi: Dreamtime Frequencies
As Within So Without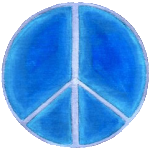 Newlyweds Track Down Wedding Crashers Who Were Life of the Party
Watch Adorable Otter Jump on Boat to Befriend Dogs
Joshua Bell turns train station into concert hall
This Church Vowed to Bring Dignity to Homeless Folks
by Building Tiny House Village Next Door
The Bashar Documentary, Trailer: First Contact
Founder of a school for refugees in the US: Luma Mufleh
Driverless bus trial to kick off in Sydney this month
Robotic furniture transforms tiny apartment
Beautiful movie trailer: Given
Forget Smokey the Bear: How First Nation fire wisdom is key to megafire prevention
British Columbia's Indigenous People: The Burning Issue
Arcade Workers Show Great Kindness to Overwhelmed Autistic Boy
Cops Answering Street Complaint Join in on the Fun Instead
Officer Adopts Abused Siblings After Investigating Their Case
Man Had Heartwarming Reason for Proposing to His Girlfriend's Sister First
Hillary Swank Steps Up to Save Tiny Pups Left at a Shelter
World's First Battery-free Phone Could Spell the End of Charging Cables and Dead Batteries
Richard Feynman: If you can't explain something in simple terms, you don't understand it
The Free Thought Project: Solar Paint Clean Source Energy
Eco Soap Bank, CNN Heroes: How hotel soap can save lives
The Benefits of Sun Go Way Beyond Vitamin D
Energy Fanatics: Water, Energy, and the Perils of Dehydration
Here's What the Rise of Fidget Spinners Says About The State of America by Carey Wedler, Antimedia
Microsoft and Accenture develop blockchain ID system for refugees
Sorry I Drowned: Animated short tells story of refugees' plight and the politics that fail them, MSF Canada
UN Women: Stories From Around the World
Amazon has appointed a director of social responsibility, Christine Bader: The Evolution of a Corporate Idealist
How Amazon's Whole Foods purchase could solve its grocery supply chain puzzle
Australia's first rescued-food supermarket opens in Sydney
Foundation: TD Friends of the Environment
Foundation: Indigo Love of Reading with short documentary
Trash Man Creates Free Library Out of 20,000 Books Found in Garbage
Teacher Shows Students How Negative Words Can Make Rice Moldy
Woman Praised For Making Sure Blind Man Gets Taxi From Ball Game
Superhero: Ballet Dancer Saves Man Pushed Onto Subway Tracks
This Woman is Singlehandedly Buying Houses For Her City's Homeless
This Senior Has Cared For Feral Cats Every Day For the Last 22 Years
Billionaire Gives Away Most of His Fortune to Help Save the Ocean
I Proudly Work in the Women's Movement. Here's Why.
A Billion Impressions: Higher Education Goes Viral
Markham's unique recycling program diverts textile waste from landfill
This Is How Google Earth Captures the Entire Earth in 3D
A Coal Plant in India Is Turning C02 Into Baking Soda
Floating Booms To Take Bite Out of the Great Pacific Garbage Patch
Saudi Women Will No Longer Need Men's Permission to Seek Education, Health Care
In This Amazing City People Live Without Politics, No Religion and No Money
A Billboard That Condenses Water From Humidity
A turbine that makes water from the desert
This Makes Gallons of Drinking Water Out of Air
Amazing Dad. . . amazing grace. . . Rain of Love
Popular Mechanics Know Your Stuff: The Best 110 Best DIY Tips Ever
A Field Between | Former CIA Operative Risks Life to Promote Peace
Lessons Learned Undercover in the CIA
FOOD FOR THE BRAIN Newsletter: Autism & the Gut Microbiome
Alphabet: core mission to organize the world's information
Math Teacher Impresses Students With Most Genius April Fools Prank
Repo Man Who Paid Off Elderly Couple's Car Returns Now to Care For Widow
Judge Orders Chimp to be Freed From Zoo Enclosure in Historic Ruling
Sweden Opens Mall for Repaired and Recycled Goods
Ganges and Yamuna rivers granted same legal rights as human beings
Afghan brothers who has 'minefield as playground' develop drone to clear mines
Universal Basic Income: How Does It Work?
Universal Basic Income Europe and Basic Income UK
Why We Must Construct A Different World of Work For Women
Leadership Isn't About Being Great, It's About Enabling Others To Be Great
IKEA Releases Free Design For Garden Sphere That Feeds A Neighbourhood
Lessons in Creativity and Innovation from. . . Tesla
Extraordinary Young Scientist Guilia Enders: Gut Reaction
Flight Attendant Saves Teenager From Sex Trafficker
School Kids Delighted With Opera Lunch Time Flash Mob
Tennessee to Become Only State Offering Free Community College For Adults
Inspiring Video Shows What Happens When We Stop Stereotyping Each Other
Tim Cooke: Apple CEO, Brilliant Message Regarding Muslim Ban
I'm Afraid of Trump — The Work of Byron Katie
The Spirit of Standing Rock is Spreading
Villagers Knit Giant Sweaters For Chilly Elephant Neighbours
After 180 Resumés, a Donated Suit Helps Homeless Man Land a Job
Good News Network "Within Good" Youtube Roundup for Jan.27, 2017
Why Millions Are Marching Globally In Support of Women
One On One With Gregory Colbert — sharing 10:10
The Nomadic Museum — "architectural equivalent of open arms"
The Chinese Meditation of Silent Illumination
Little Known Secret To Better Health
Abused Family Builds Their Own Home Using Youtube Videos
Chinaka Hodge: What will you tell your daughters about 2016?
Simon Sincek: How Great Leaders Inspire Action
A universal basic income: the answer to poverty, insecurity, and health inequality?
Raf Manji: TEDx Talk on Universal Basic Income
Paul Mason: Post Capitalism and Universal Basic Income (UBI 40:40, sharing 1:10:00, UBI 1:14:00)
Universal Basic Income: An Idea Whose Time Has Come? Compass Online
Ontario Pilot Project Puts Universal Basic Income To The Test
Prince Edward Island, Canada: Legislature Agrees To Set Up Basic Income Guarantee Pilot
Finland: Basic Income Experiment Authorized By Parliament
Indian Government Set To Endorse Giving All Its Citizens Free Money
Scotland Set To Pilot Universal Basic Income
ITALY: Basic Income Pilot Launched In Italian Coastal City
Huge Breakthrough Gravitational Waves Finally Detected, Proving Einstein Was Right
Friendship Benches Alleviate Mental Illness Symptoms For Thousands
Kid Therapist Raises Money By Offering Advice To Stressed New Yorkers
Kathleen Man Gyllenhaal: My 2-Year-Old Is An Addict
Videos of Kathleen Man Gyllenhaal's documentary: In Utero
Dr. Gabor Maté: How emotions affect our cognitive functioning
(how childhood stress, trauma, can affect us as children and adults)
Dr. Gabor Maté: Trump, Clinton and Trauma
Dr. Gabor Maté: Compassionate Inquiry ~ Connection With The Self
Michelle Obama: 'Let Girls Learn' Initiative
Barack Obama & Jerry Seinfeld Have Coffee
Obama: We Are One The Audacity of Hope
Bernie Sanders Vows To Fight On — For Transformation, Change Occurs From The Bottom Up
Victory For Standing Rock
Be sure to see video at bottom with the 13 year old girl, Tokata Iron Eyes, water protector, who started The Standing Rock Movement
Amazon Go — grocery shopping without checkout lines
Women Rising: FemmeQ Summit October 2016
Prince Ea: Why I'm Happy Trump Won
Prince Ea: The Farmer Story
Satish Kumar: Walking For Peace
Prince Ea: The People Vs School System
Check Out This Bar's Simple But Clever Way of Combatting Sexual Assault
Eco Soap Bank YouTube & ecosoapbank.org
Michael Moore: Trumpland
Dr. Gabor Maté: Shocking Truth of What Causes Addiction
Mobi Bike Share Not Impacted By Wet Weather In Vancouver
Alan Watts: Why Your Life Is Not A Journey
Shimmering Leaves In Paris Are Actually Tiny Wind Turbines
Thymus: The Seat of The Human Soul
Deepak Chopra, Dalai Lama, Larry Dossey: SERATONIN RISING — a film
13 Year Old Designs Free Energy Device
Little Free Pantries Spread Goodies From Sidewalks, Let Neighbours Pay It Forward
The Six Habits of Highly Grateful People
Robert W. Coleman Elementary School replacing detention with meditation
The One You Feed: Dr. Gabor Maté
An Interview with IN UTERO Filmmaker Kathleen Gyllenhaal
Dalai Lama – Heart-Mind Summit 2014 – Be The Peace, Vancouver BC
Sound: Pacha Paqariy
Remarkable Forest Hotel Takes Green Architecture to a Whole New Level
The Story of Stuff: How Things Work About Stuff
The Story of Stuff: The Story of Change
No Headline Could Do This Moment Justice: Two Lovers' Surprise Reunion is One Minute in Silence
Vancouver's new homeless plan: shipping container-sized portable homes
How a Mother's Day in India Uplifted the Lives of 1,700 Orphans
Hummingbird Refuses to Leave the Dog Who Saved Her Life
Global first? Every Swiss could be guaranteed $2,600 a month tax-free
A Dutch city is giving residents free money, no strings attached — here's why it could work
Finland is considering a radical plan to give everybody free money
The new World Trade Center transportation hub is expected to open the middle of this year. Take a look. . . construct meant to resemble a child's hands releasing a dove.
Canada plans to experiment with giving people unconditional free money
Farmer Son of Warren Buffett is Using Dad's Billions to Help Feed the World
Prince Left No Heirs Behind, But Lived Secret Humanitarian Life
Man's Cancer is Healed After Doing Random Acts of Kindness for a Year
'I Am Odd, I Am New': Autistic Boy Writes Breathtaking Poem About Differences
Look at These Cops Meditating Before They Hit the Streets in Canada
School Run by Inner City Students Has Near-Perfect Graduation Rate
Courtroom Judge's Caring Speech Brings Trouble Teens to Tears (SEE IT)
Capturing Fresh Water From Desert Air
The Connection between Women and Water
Trudeau, Obama talks wrap up with invitation for return visit to Canada
Success, Failure and the Drive to Keep Creating | Elizabeth Gilbert | TED Talks
Can Our Intentions Heal the Water?
Give a Prisoner an Abused Dog and WATCH What Happens, Karmic Connection
Harvard Tells College Applicants: Focus on Kindness, Not Overachieving
Single Mom Parlays Small Lottery Win into Fund For Homeless Man In the Cold
One Couple's Journey Into Living without Money
Mental Health in British Columbia
Vancouver Homelessness — Street to Home
Panther Player's Unbreakable Bond with the Teammate He Paralyzed
School Sends Inspiring Letter With Test Scores, So Kids Know What's Important
Fearless Transit Rider Praised for 'Incredible Display of Humanity'
Cool Tiny House Village Opens With Electricity to Care for Seattle Homeless
"Maybe we should develop a Crayola bomb as our next secret weapon. A happiness weapon. A beauty bomb. And every time a crisis developed, we would launch one. It would explode high in the air – explode softly – and send thousands, millions, of little parachutes into the air. Floating down to earth – boxes of Crayolas. And we wouldn't go cheap, either – not little boxes of eight. Boxes of sixty-four, with the sharpener built right in. With silver and gold and copper, magenta and peach and lime, amber and umber and all the rest. And people would smile and get a little funny look on their faces and cover the world with imagination."
– Robert Fulghum
"When all is done, when peace within you exhibits on the outside, which is not just no war but truly harmonious relationships and ways of being and behavior, then I will invite you to come and listen to our music. More importantly you will hear our music and you will see me painting the sky."
— Archangel Michael
(Archangel Michael in "Transcript ~ Archangel Michael: Peace is Love, May 11, 2017," Channeled by Linda Dillon, at http://goldenageofgaia.com/2017/05/21/transcript-archangel-michael-peace-is-love-may-11-2017/).