3:15 pm Saturdays
Wherever You Are On Gaia
— Meditation: Gentle Rains For Global Drought —
Please Set A Reminder On Your Phone,
Join With Us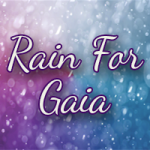 Thank you so much to all participating — above and below — for rain and peace on Gaia, and especially Linda Dillon.
Our meditation for gentle global rain for areas of drought — done in partnership with Archangel Uriel, Gaia and the Water Element, our Star Family, the Ascended Masters and the Enlightened Ones — is for the elimination of all lack and limitation everywhere on Earth.
Archangel Uriel entreats us, in this meditation, to be gentle. . . :
"Feel yourself encircling Gaia, holding her, in gentle embrace, in this silver bubble of the purest water, the gentlest energy of Love.
"You may take some of the energy from the Mother's Tsunami of Love, but we do not create this day torrential downpours, we create always lovingly, gentle restoration.
"We open the floodgates of the Heart, but not the floodgates of storm and of destruction.
"We are in the phase — you and we are stepping forward as the re-constructors — the restorers of Earth, of Nova Earth, of Gaia, and how all beings, all beings experience life upon this sacred archangel."
Gathering with the energies of the sacred waters of Gaia — bringing gentle restoring rains to areas of drought in southern California, the western Carolinas, northern and central Alabama, India, Pakistan, Afghanistan, Africa, South America, Australia, the Middle East — we are washing away thoughts, feelings, ways of being, that are not of love, uniting heart-to-heart-to-heart around the globe.
As we meditate and visualize the expansion of our creator selves as re-constructors, as restorers of Earth in alignment with Universal Law, we are in partnership with the Healers of Tralana, Archangel Raphael, Sanat Kumara and the Halion Engineers.
This meditation helps us remember our partnership with the unseen realms, and our alignment with Universal Law.
Our guidance, our circles, the higher realms are here to help us with the reconstruction, the restoration work we are all tasked with during this remarkable Ascension of Gaia.
We welcome you to join with us in this sacred meditation.
Below are maps of Earth showing where it is raining — showing where Gaia, the Water Element, the Mighty Ones, our Star Family, the Ascended Masters, all who are helping, are working in partnership with us — assisting in the elimination of lack and limitation.
http://www.intellicast.com/Global/Precipitation/Current.aspx
http://www.intellicast.com/Local/WxMap.aspx?latitude=39&longitude=-97&zoomLevel=4&opacity=1&basemap=0014&layers=0039
http://grist.org/science/who-knew-rain-patterns-around-the-world-could-be-this-beautiful/
Archangel Uriel, Bringer of The Future, tells us, "You are mighty, and you are strong, and you are gentle, and you are joy! Go with my Love always, and do this meditation, as we refresh and renew our Beloved Gaia."
The Future Is Now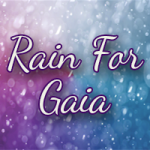 If the meditation times are not appropriate for your schedule — know that we can jump time, forwards or backwards — from the time you are able to do the meditation, to the group time. For example: "I jump time to the group time of 3:15 for Gentle Rains For Global Drought."