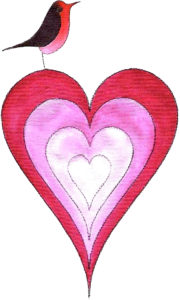 I invoke Sanat Kumara,
the Universal Law of Above and Below, Within and Without,
for balance in all realms, trust in abundance.
Community Participation: Love is Sharing
Community is sharing the Love,
anchoring heart consciousness,
balancing giving and receiving.
****
When we were children we were taught to share,
but so often in our external reality,
individually and collectively,
we see that that has gone awry.
****
In the higher realms there is no isolation, separation, lack, limitation, or poverty.
The way of community focuses on heart sharing, all ways of sharing,
with the person down the street, to the person who is homeless…
****
Voice of Freedom concentrates on
how things work in the higher realms,
how to anchor those ways on Earth
with peace, joy, the Love,
balance.
Much gratitude for your monetary gifts
  balancing the giving and receiving
of this website.